Virtual data rooms for due diligence are productive and modern instruments that help move the deal-making process along. A data room is an example of a business innovation that divides and compartmentalizes vital processes. In this post, you'll find ways to improve due diligence by using virtual data rooms.
1. Eliminate travel
Virtual data rooms allow for a stress-free work environment while saving you time — no more worrying about canceled flights.
VDRs also eliminate costs associated with printing and mailing documents. Delivery of international postage can take 14-20 days and cost upward of $100 — online access is quick, inexpensive, and more controlled.
By removing the need for expensive business trips, you also save money on food and lodging expenses.
Additionally, VDRs are convenient. You can perform due diligence from the comfort of your own home or from a remote workspace — you can get access to needed documents with one click.
2. Enhance data security
Data rooms greatly reduce the risk of a data breach. Security measures help keep sensitive corporate files, personal data, and downloaded documents confidential. 
Virtual data rooms use a two-factor encryption method that provides top-level security.
Only you or any authorized personnel with permissions have control over the documents.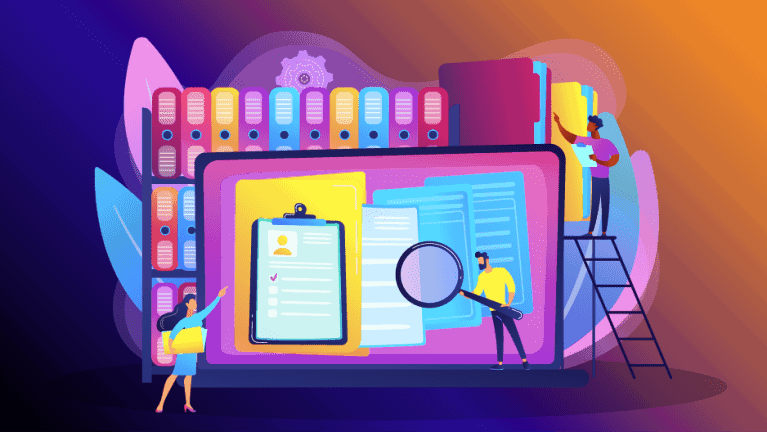 3. Track user activity
Virtual data rooms provide the ability to track documents using permission groups. Set permissions for team members and third parties. 
Maintain control over document printing and trace all actions performed with your documents.
Adjust various setting possibilities for (un)authorizing downloading. Choose the proper format for your documents, allow or forbid downloading for different users, and track devices used for downloading.
Data room for due diligence even allows for restricting viewing settings.
4. Make use of reporting
You can control any action taken with any added documents. You can even delete an unauthorized document download remotely.
Use features such as report scheduling and real-time reports to get all the needed information just in time.
5. Simplify communication
Thanks to a Q&A section, you can get a qualified answer to any question that appears while using the data room.
The data room for due diligence is also a great place to group all communication in one place. Use live chats to delegate tasks, get information from team members, and clarify details. 
You can also get granular access to threads, set permission groups, choose a moderator, and give different levels of access to each team member to simplify the due diligence process.
To sum up
Certainly, any choice you make has an impact on your business. The decision to simplify the due diligence process using modern technological solutions will not only increase productivity but enhance security levels, as well.
TOP 3 Data Rooms
1. iDeals


Read Review
2. Citrix
Read Review
3. Datasite


Read Review