Today's professionals and enterprises constantly create, consume, and share information. Presentations, documents, spreadsheets, and images are just some of the examples of the types of files enterprises need to share, access, and manipulate during the course of their business activities. Many of these files are stored on personal computers, desktops, and laptops, while others are stored on enterprise file servers. But wherever those files are stored, users must be able to access them at the office, at home, or during travel. Many organizations embrace a 'bring your own device' (BYOD) policy, allowing employees to access, share, and manipulate corporate data using their personal devices, including laptops, smartphones, and tablets.
Allowing users to access and work with data using all kinds of devices requires that files are securely "synchronized" between those devices. Additionally, given the collaborative nature of data-centric activities, files must be available for access by users outside the enterprise – by partners, stockholders, suppliers, or customers. As with any confidential data, file sharing must be carefully controlled.
When business users need to quickly share files or documents, they often turn to consumer file-sharing platforms that do not meet corporate security and compliance mandates.
Today's business users want a simple, easy way to secure file sharing in their business environment that allows them to access their files seamlessly on all devices, and collaborate with colleagues, customers, and partners even outside the corporate firewall.
There are several ways that users typically choose for day-to-day file sharing, such as email, FTP, or file-sharing websites. Using email to share files gives no control over which content is sent, how it is accessed, and how many copies are being sent or forwarded. Traditional FTP systems also heighten the risk of data security breaches because users share passwords in an uncontrolled manner; the content itself can be left on FTP servers for any period of time, sometimes for years.
Consumer-grade file sync and share solutions, such as Dropbox, are convenient options for many users and generally work as designed. However, recent security breaches at such file-sharing services lead to confidentiality breaches or an inability to find data when needed. Such insecure file-sharing services lack tools for monitoring, tracking, audit trails, or other important file-sharing features.
Corporate IT is concerned with the lack of control over confidential data, and the security and compliance risk that insecure file sharing presents. Simply put, uncontrolled file sharing is inefficient, too expensive, too risky, and puts enterprises at significant risk of not fulfilling their legal, regulatory, and best practice obligations.
Secure Cloud File Sync & Share Solution
The virtual data room provides an enterprise-grade alternative to email, FTP, and consumer file-sharing services, by creating an end-to-end secure cloud infrastructure that is completely under corporate control.
The virtual data room balances the need for simplicity for the end-user, and the security, management, and flexibility required by the enterprise, and more specifically, the IT which requires the ability to manage and control file sharing activities to protect critical information and data assets of the organization.
The virtual data room cuts the dependence of organizations on FTP servers and potentially insecure email attachments for sharing enterprise data giving end-users the same file-sharing flexibility along with uncompromised security and control of access.
Enterprise file sharing allows users to upload and share documents, photos, videos, and files using various devices, such as smartphones, tablets, and PCs.
The virtual data room solution allows enterprises and service providers to set up file share and sync services for their users, creating complete workforce independence so your team can work from any location and any device. Secure access to files in the virtual data room whenever needed improves productivity and collaboration between teams. Among the benefits of secure file sharing through a virtual data room are:
FTP alternative for large file transfer
Secure file access for BYOD users
Synchronization across devices
Synchronization across sites and offices
Shared team workspaces
Easy to learn, easy to use
Central Management
The virtual data room offers a comprehensive central management dashboard that allows administrators to provision, manage, monitor, and support individual service users.
Complete Control over Content
The virtual data room enables to maintain complete control over confidential information and evolves into a large-scale enterprise content management platform that would allow secure collaboration with external partners, experts, and stakeholders. User group permissions can also be leveraged to determine user privileges for setting up shared project folders. The access to shared documents is strictly controlled as the administrator manages and revokes permissions to open, view, download, print, copy-paste, forward, or otherwise manipulate documents. Digital Rights Management policies are automatically and uniformly applied across all users.
Multiple Folder Synchronization
With folder sync, user files are automatically synchronized between their PC or laptop and their virtual data room folder, keeping files accessible and maintaining version control. The good virtual data room supports multi-folder sync, whereby any folder can be selected for synchronization with a VDR.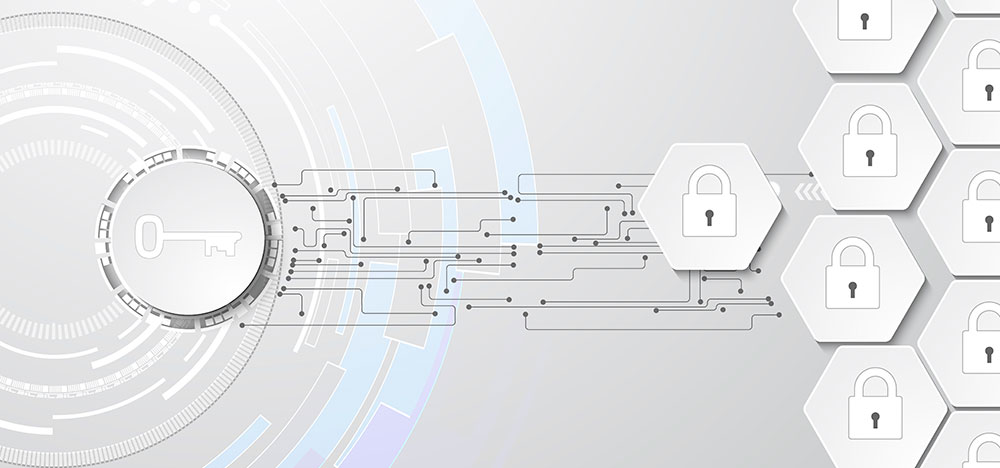 Project Team Collaboration
The virtual data room file sync & share solution allows users to set up workspaces in the form of virtual data room folders for collaborating with colleagues, including the following features:
Define data access privileges and set time-limited access
Bi-directional synchronization of folders on their devices with each other
One-way synchronization for file syndication
One-time sharing using time-limited invitation URLs
Role-based privileges for allowing users to create shared project folders
Minimize Risk and Maximize Compliance
Security for data protection on devices, in transit, and at rest. It includes two-step authentication, remote data wipe, data encryption, digital rights management (DRM), document protection, and access tracking. More advanced virtual data rooms enable DRM encryption is available to protect Microsoft Office and PDF files, and enforce control over download, copy, screen capture, or printing. A protected view of documents in browsers also is supported. Access to shared documents can be revoked and removed; in addition, the document can be "unshared" or made unavailable to revoke all accesses.
Multi-Platform File Sharing
The virtual data room file sync & share includes software agents for Windows and Mac, as well as mobile apps for iOS, Android, and Windows Mobile devices. The mobile apps include remote wipe functionality to allow for the deletion of synchronized data in the event of a stolen or lost mobile device.
Secure Interface
Whether you are using our mobile app, the virtual data room ensures that your file-sharing activities will be 100% secured without requiring Java add-ons to manage large file transfers. All file exchanges are logged along with activity and IP addresses.
Granular Auditing
The virtual data room allows administrators to log all file access and sync events for auditing purposes, providing full control and transparency over how and with whom data is shared. This is essential for regulatory compliance and security purposes. Detailed and reliable audit logs ensure that your enterprise is always audit-ready while working within stringent compliance regulations.
Today business users require access to their files at the office, at home, or on the road. Using a variety of devices to access corporate files – laptops, desktops, smartphones, and tablets – is quickly becoming the standard. The collaborative nature of business activities in most companies requires users to share files securely yet easily. Secure file synchronization and sharing make the virtual data room a key requirement for most corporations.
TOP 3 Data Rooms
1. iDeals


Read Review
2. Citrix
Read Review
3. Datasite


Read Review