Introduction
If your company transfers or stores any kind of confidential business information online, there's a tool you have to know: the virtual data room.
Virtual data rooms — also known as online data rooms, virtual deal rooms, or simply VDRs — are software platforms where you can store and share sensitive documents with full security.
On this page, you will learn more about:
how VDRs work
why your company should try using a virtual data room
the differences between physical and virtual data rooms
how VDRs are different from cloud storage solutions
which industries most use virtual data rooms
what corporate processes are made easier by using virtual data rooms
specific advantages of using VDRs
What is a virtual data room?
So, you know a VDR is a secure online space for sharing sensitive information. Now let's expand on this short definition, and go into the main how, where and how much of online data rooms.
How does a virtual data room work?
Some data room platforms are in the cloud, which means they are in the data room providers' servers. These data rooms don't require you to install any software on your devices. In order to work inside your virtual data room, you open your browser, type the VDR website address, and log in.
Other virtual data rooms are software that you have to download and install on desktop computers or mobile devices, and sometimes on both. When you need to work in your online data room, you open the application and log in.
Once you are logged onto your virtual data room, you will typically see a dashboard displaying the projects you are working on and notifications of activity by other users. If you are a data room administrator, you can then perform hundreds of different actions, such as:

uploading new files
redacting information from a document
revoking an user's access
sharing documents with new users
consulting analytics reports of users' activity
watermarking documents
If you are a virtual data room user but not an admin, you will be able to view folders and files, and may be able to edit, comment, print, and download documents, according to your permissions.
This is the very basics of how VDRs work. What about where? Where exactly is your data stored, when you upload it onto a virtual data room?
Where does a virtual data room store my data?
As it happens, when you upload confidential files onto a virtual data room, that information is sent to the servers of your data room provider and stored there. If you then share those files with a coworker and they download it onto their device, your information is also stored in their device — but with a catch: you still have full control over it. 
You read that right: to ensure data security, most virtual data rooms offer admins the possibility to decide for how long an individual user can store each specific file in their device. With features such as remote shred and automatic expiry, admins can be sure that no user will permanently store sensitive documents in their computers.
How much data can I store in a virtual data room?
Virtual data rooms are designed to make it possible for admins to store and share large volumes of data. In principle, you can store just as much data as you need in your virtual data room. In practice, this depends on what virtual data room provider you choose, and what plan you are using.
Most providers offer plans with a storage limit as well as higher-priced plans with unlimited data storage, so you can choose what best suits your needs.
Should my company try working with data rooms?
If your company shares or stores any kind of sensitive information, you should definitely try using the services of a data room provider. It's virtually impossible to have data leak from a virtual data room.
But besides giving you full security, a virtual data room will also reduce the time and money your team spends on file management — updating documents, printing new versions, binding, mailing, organizing archives, etc.
A virtual data room helps businesses manage confidential documents for temporary projects — such as an M&A or due diligence process — but also for routine work. It makes it easier to collaborate not only when there are dozens of interested parties, hundreds of documents, and highly sensitive information involved, but also when you need to discuss the event folder with six people and don't want the working version to leak.
You can also use an online data room to share everyday files with your external partners and internal coworkers when you need to be sure everyone has the latest versions — and when you want to know who actually read the document and who didn't.
Data rooms will also help your company to be ready for any event — since all files are organized and ready for work, you won't spend more than a few minutes to check if everything is in place and whether you should update any documents before a company event or a strategic meeting. And you can jump to cooperating with third parties right away.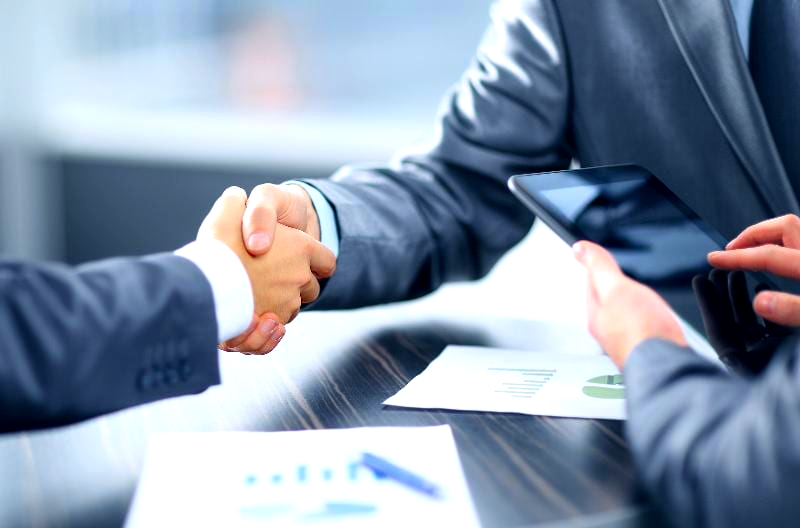 What's the difference between physical and virtual data rooms?
What is a physical data room?
A physical data room is a secure room where confidential documents are kept and exchanged, and to which only authorized people have access.
Physical data rooms are used in situations where numerous parties need access to sensitive files because they make it possible for an organization to share confidential information with external parties in a controlled manner. These data rooms are usually located in a company's premises, or in the premises of their lawyers. 
Common problems of physical data rooms
They're not accessible
In order to consult or review documents during a transaction — such as due diligence for a corporate acquisition or for real estate investment — interested parties must travel to that location. This is not a problem if they only have to drive through a large city at rush hour, but it is very inconvenient when they are thousands of miles away, or even in another country.
They take extra work and time
Another difficulty presented by document sharing on non-digital data rooms is the fact that they take extra time and work to set up. The space has to be prepared and made secure, and there are large quantities of documents to transport and organize.
They take up space
Besides taking time to organize, physical document storage in a data room also takes up a lot of room.
They are expensive
We don't need to tell you that all that work, time, and space spent on a brick-and-mortar data room have a price — and that the company setting up the data room is the one who pays.
The advantages of virtual over physical data rooms
Seeing the problems of traditional data rooms listed above, you probably have a good idea already of what are the advantages of using modern virtual data rooms:

increased cost efficiency
greater convenience
time savings
more security
better communication
Let's take a closer look at each.
Cost efficiency
Even if you pay a few hundred dollars a month to an online data room provider, your company will save money by going digital with its confidential information. Just think of all the costs it will not have:
renting a secure room (or using a room in its own premises to be the data room, which will prevent it from being used for anything else)
taking security measures to restrict access to the data room, including buying equipment and training personnel
printing, organizing and transporting physical documents do the data room
hiring archive space to store documents once the business transactions are complete
Convenience
With an online data room, it's much easier for any authorized user to access and work on shared files. They can do so from their own office, home, or car. Multiple parties — prospective investors, potential buyers, board members — can log onto the virtual data room at the same time and from any country, and work together using collaboration tools.
Time savings
By using an online deal room, you save time. First, most data room providers allow you to set up your data room in only a few minutes. Second, because neither you nor other interested parties need to go anywhere — you can share documents and work on them from your desks, without wasting a single minute in traffic or trips.
Security
Another advantage an online repository has over a physical one is that its level of security is much higher. True, a traditional data room is a controlled environment — but if a page from a physical file goes missing, you can't track it. Whereas in your VDR you can track exactly who viewed, downloaded, and printed what pages from which documents. 
Virtual data rooms also allow you to custom watermark your files for secure sharing, so that if any of them does leak, you will know exactly who leaked it.
Also, during transport physical files can easily be misplaced, stolen, or lost. But most virtual data rooms provide high-level encryption for files both at rest (when they are stored in the server) and in transit (when they are being transmitted to a user's device). Which means they are perfectly safe from hackers.
Besides being safe from online delinquents, your sensitive data is also guarded against other dangers. Fires, floods, tornadoes, bombings — the servers of the best online data room providers are secure against all those. 
Better communication
When you take document sharing online, you make it easier for everyone to communicate. If you're updating existing documents or adding new ones, there's no need to send dozens of emails around, or fear they will be overlooked — VDR users will be notified of any changes, and can easily access the correct versions.
And by using editing and commenting tools, admin and users can communicate directly on the documents — which is much quicker and easier than exchanging emails, phone calls, or text messages.
What is the difference between a cloud storage solution and a virtual data room?
You've probably used free cloud storage solutions such as Google Drive, Dropbox, and WeTransfer. And they can really be great tools for remote collaboration. But — would you feel comfortable storing confidential business information on those platforms?
The difference between regular cloud storage solutions and VDRs is that the latter provide the highest possible levels of security. While it's never possible to entirely eliminate human error or system glitches from a process, VDRs are designed (and constantly updated) to guarantee secure access to authorized users, and bar everyone else from accessing the data.
Security features such as data encryption in transit and at rest, two-factor authorization, granular user permissions, automatic expiry, AI redaction, and remote shred (to mention only a few) make VDRs the most secure way there is of sharing documents online.
Who uses virtual data rooms?
Companies of all sizes and across all industries use the services of virtual data room providers. But to the following industries, VDRs are truly indispensable:
technology
investment banking and private equity
law
life sciences
Let's see why.
Technology
Protecting their intellectual property and technical secrets is a priority for technology companies — after all, their business consists precisely in discovering new ideas before others do and keeping them secret for long enough to patent and profit from them.
Banking
When conducting regular financial transactions or investment banking operations, data security is crucial. Banks have to ensure their clients' information and money is kept safe, while investment bankers and private equity firms don't want to give away the great deals they're putting their money into.
Legal firms
Attorneys often need access to confidential information about their clients. One example is due diligence, but there are countless other legal processes that require sharing restricted documents with lawyers. VDRs are a convenient way to do so while making sure no one else will have access to that information.
Life sciences
Like technology companies, companies in the life sciences industry are in the business of finding new information and solutions and keeping them secret. 
7 most popular data room use cases
So, we've seen which industries really can't do without virtual data rooms. Now let's have a look at the most common cases when they call upon the services of their VDR provider.
M&A
During M&A processes, there are hundreds of documents to be examined, drafted, edited, and agreed on. From the beginning of due diligence to the moment the last document is signed, companies going through a merger or acquisition use VDRs to share and work on sensitive documents and make sure they stay confidential.
Audits
When a company is being audited, it grants the auditor access to confidential documents such as financial reports, bank statements, and tax returns. If the auditors are not working directly on the company's premises, the safest and easiest way to share this data with them is using a VDR.
IPO
IPO processes involve providing potential investors with a lot of information on the company, so they can do their due diligence before deciding to invest. Some of that information is often best-kept secret from competitors, and using a VDR makes it possible for potential investors to access and review the data while preventing any leaks.
Fundraising
Convincing people to invest in or donate to a company requires showing them documents — which you don't necessarily want to be shared with other parties. With a VDR, you can make sure only the right people access your data. You also avoid wasting time on multiple emails — all you need to do is create a data room, upload documents, and grant access to prospective investors.
Strategic partnerships
Working together with people from another organization can be stressful and time-consuming — not because your partners are nasty, but because there's so much admin work around collecting and sharing data. VDRs render strategic partnerships easier to navigate by providing you with a secure space for collaboration with external partners.
IP management
Managing your clients' intellectual property is all about keeping it strictly private. But you do need to share it with attorneys and government officials — and using a VDR allows you to do so easily while keeping it perfectly secure.
Secure document sharing
Whether it's intellectual property, financial transactions, or due diligence information, and whether you are sharing it with attorneys, external partners, potential buyers, government officials, investors, or anyone else — VDRs will be of great use to you in any situations where you need to exchange documents securely.
What are the benefits of virtual data rooms?
Companies that use VDRs benefit from:

secure document sharing and storage
easier collaboration between people
less time spent on administrative activities
greater control over users' activities
increased convenience of use
Let's have a more detailed look at each benefit.
Increased security and data protection
Granular user permissions, data redaction, encryption, two-factor authorization, and other security features make sure your data stays protected.
Easier collaboration
Instant access from anywhere, notifications, edits, and comments allow users to easily work together in a VDR. 
Greater deal speed
Because it's easy to set up a VDR, upload documents, and invite users, and because users can easily access and work in it, VDRs allow companies to close deals faster.
Increased user and document control
VDR features such as data redaction, user analytics, and reporting, and granular, revocable permissions ensure admins keep full control of who can access what information. 
Greater convenience
Stakeholders can access information with a few clicks; board communications on important documents are easier; and secretaries don't need to email hundreds of files to dozens of people. VDRs are a much more convenient way of sharing documents than any physical or virtual alternatives.
Summing up
If you read this entire page, you now know in detail the answer to the initial question: what is a virtual data room?
If you skipped to the end, hoping for a summary of the page — here it is.
In a nutshell, here's what you need to know. VDRs:

are secure online platforms for document sharing and storage
can require installing software or not
work on different kinds of devices and operational systems
store client data in their servers
allow unlimited data storage
offer several benefits over walk-in data rooms and cloud storage solutions
are used by all sorts of companies
are particularly important for M&As, audits, IPOs, fundraising and IP management
save companies time, money and effort
Now, if you would like to choose a VDR for your company to work with, head here for some help with finding the best virtual data room provider for you.
TOP 3 Data Rooms
1. iDeals


Read Review
2. Intralinks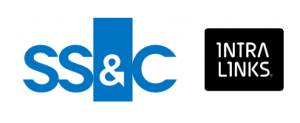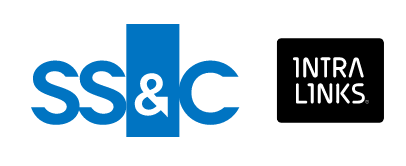 Read Review
3. SmartRoom

Read Review