Businesses generate loads of data every day, and they also need to manage it properly. This article will tell you about virtual data rooms and how they can help companies work with documents efficiently.
What Is the Data Room?
A virtual data room is a service that helps businesses keep their corporate data safe, organized, and accessible for authorized users. This tool became vital for companies if they want to close deals and go through other processes that involve documents much faster and easier.
Best providers offer data rooms that don't require users to install any apps, yet the service can be accessed from any device. Therefore, it becomes very effortless for participants of a business process to view and work with files. A data room can improve the teamwork and efficiency of all members in a blink of an eye.
Why Should Companies Try Data Rooms?
A dataroom is an ultimate tool that helps businesses to manage documents both in some processes, such as due diligence or M&A and everyday life. It allows companies to be ready for any event — since all files are organized and ready for work, you'll need to spend only several minutes to check if everything is in its place and if you should update any documents. And you can jump to cooperating with third-parties right away.
Therefore, companies can avoid unnecessary spending and, most importantly, issues resulting from a data loss. It's virtually impossible to get a data leak if you're using a data room.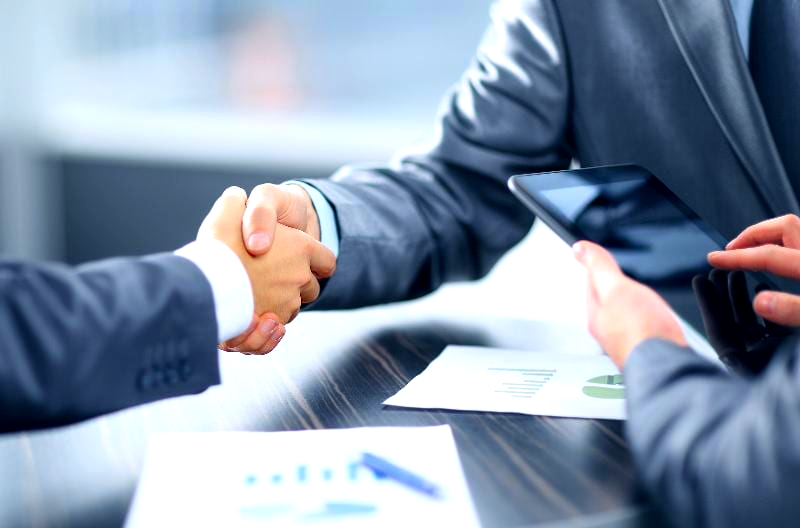 How Do Datarooms Protect the Data?
Well-known and trusted providers protect their clients' data with the most reliable encryption that safeguards both the repository and data transfer ways. Additionally, there usually is two-factor authentication along with security features such as watermarks and fence view that allows users to get more protection for files.
Also, data room vendors get special certificates that indicate that this service complies with guaranteed privacy and data protection regulations and can keep files safe. The most widely-spread ones are SOC2 and ISO27001. However, companies from some industries might require a VDR have specific certificates — for example, healthcare firms need a HIPAA certificate. So check if the vendor you're going to pick has the required certificates.
When Are Data Rooms Used? 
This tool can be used on a daily basis — for some everyday data maintenance. It's useful to have all the files organized all the time. Also, data rooms eliminate for employees the need to go through the hassle with printing and managing papers — all the documents are digitalized, and everyone who's authorized can access them. So the first use would be to utilize data rooms for keeping corporate files structured and protected.
Most of the time, businesses use a data room for due diligence — as this tool allows them to give access to anyone, it's easy for a company to share documents with a third-party for a review without worrying about the safety of the information. Data rooms provide businesses with granular permissions that give them full control over who can access the repository, and who can do something with the documents.
Companies use a data room for M&A — the service offers useful tools such as a Q&A section where third parties can find answers to their questions and reports that let them see the activity of potential partners and provide you with valuable insights. Thus, a data room becomes a multi-functional tool that allows you to share information in a secure manner and communicate and collaborate with third parties effectively.
However, the use of data rooms is not limited to these activities, mostly because many other business processes involve due diligence — IPO, fundraising, bankruptcy and restructuring, and so on. That's why it's such an important tool for modern firms. Some companies might find other unusual applications for data room — for example, biotechnology organizations will find this tool useful for sharing information safely with interns or temporary partners. Once interns or partners leave the site, it's easy for an organization to cut the access to the files for them.
Data Rooms VS. Generic File-Sharing Software
Since both data rooms and file-sharing services have the same purpose — to allow users to share files — some businesses still can't understand why they should get a VDR. The reason is simple — it's more secure than generic cloud storage. It's virtually impossible to hack a data room, and the two-factor authentication lowers the risks caused by a human mistake.
Additionally, a data room offers special business features like watermarks, granular permissions, a Q&A section, reports, notifications on document edits or new uploads, and so on. A simple file-sharing service lacks these functions that can improve the efficiency of a company.
Bottom Line
A data room is a vital business tool that simplifies the maintenance of corporate information and accelerates all the processes that involve documents. If you still didn't implement this tool into your workflow, you should give it a try — especially considering that most top data room providers offer either a free demo or a free trial for you to test the service.
TOP 3 Data Rooms
1. iDeals


Read Review
2. Citrix
Read Review
3. Datasite


Read Review