iDeals Virtual Data Room
About This Software
iDeals Virtual Data Room is an amazing VDR option, with all the functionality you could expect from an industry-leading virtual data room provider. The emphasis is on facilitating due diligence in any industry, including M&A, real estate, biotech, and technologies.
Eight user access permission settings can applied on an individual or group basis, and users can be allocated a permission profile that allows them access to particular files and folders. All user activity is tracked and time stamped and made available in audit logs. 256-bit encryption, automatic watermarking, antivirus protection, and many other safety-related measures ensure maximum protection for the confidential data.
With many competing vendors requiring users to download plug-ins or other software, such as Flash or Java, iDeals works consistently across all web browsers, operating systems and devices with no plugins required. Full mobile compatibility ensured by dedicated apps for iOs and Windows.
Secure, powerful, flexible yet intuitively accessible with a great user experience and multi-language 24/7/365 customer service, iDeals VDR platform is available either as a web service or integrated with the enterprises existing infrastructure.
Free trial version is allowing to personally evaluate all the benefits of this virtual data room.
Average Ratings
Overall
Ease of Use
Customer Service
Product Details
Deployment
Installed
Mobile
Web-Based

Training
Documentation
Webinars
Live Online
In Person

Support
Online
Business Hours
24/7 (Live Rep)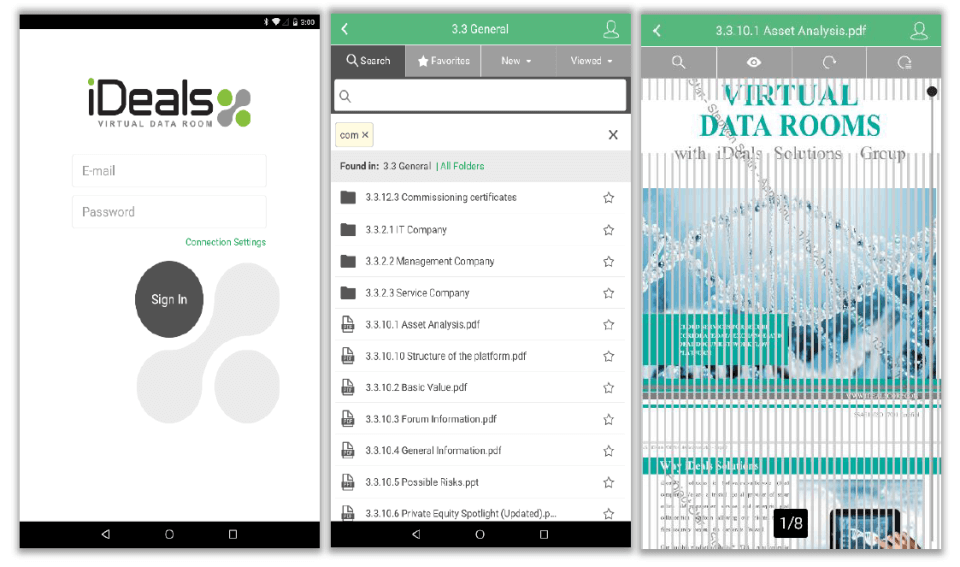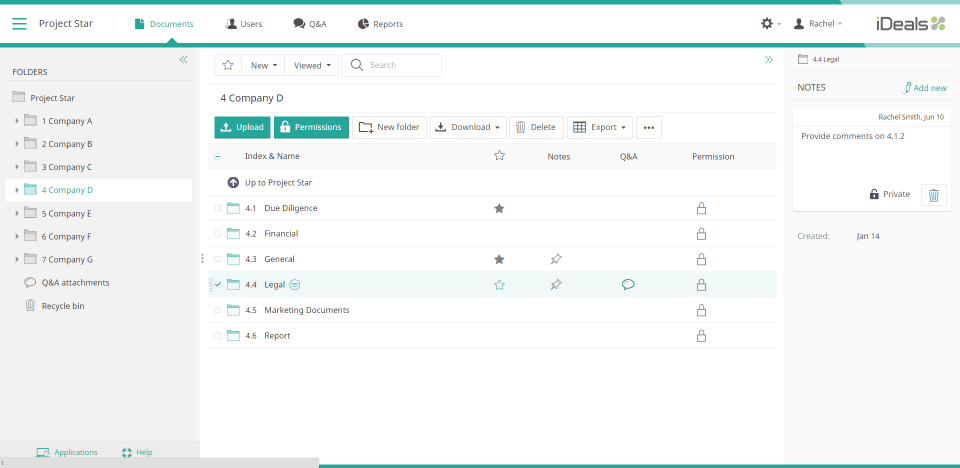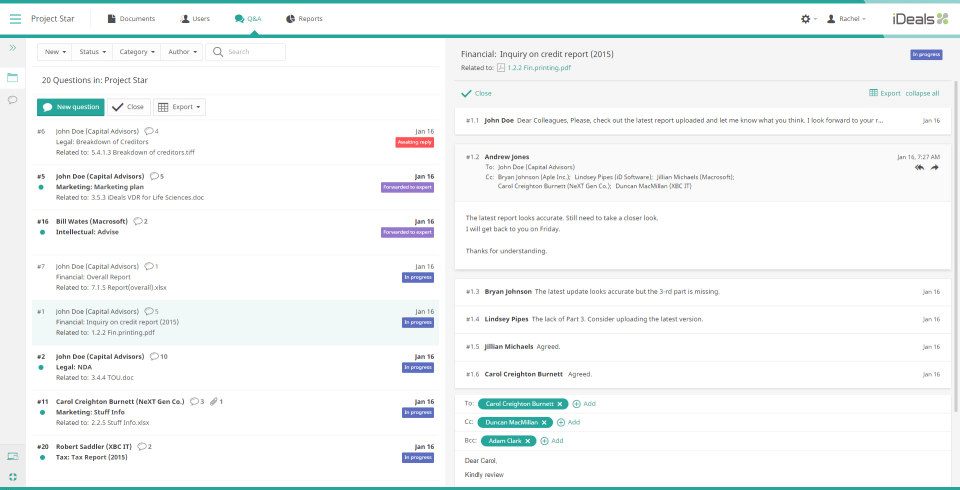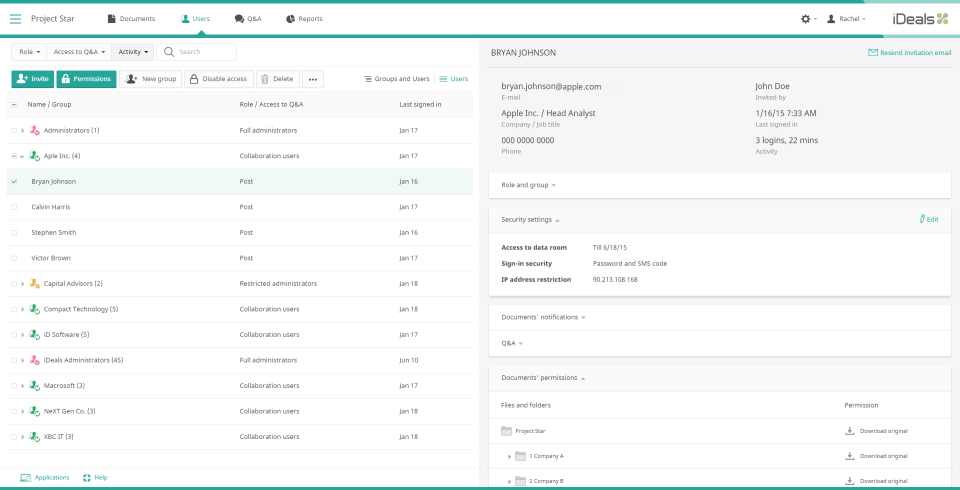 Features Checklist
Document Security
256-Bit SSL Encryption
Data Backup
Document Expiry
Dynamic Watermarks
ISO 27001 Certified
SOC 2 Certified
SSAE 16 Certified
Virus Scanning
Access Security
Mobile Device Management
Multiple Channel Verification
Permission Groups
Set User Permissions
Two-Factor Authentications
Single Project Login
User Interface
Branded Website
Bulk Uploads
Drag and Drop Files
Full Text Search
In Document Linking
Windows Explorer Integration
Scroll-Through Viewer
Q&A Section
Accessibility
iPad Application
Mobile Device Interface
Multi-Language Support
No Software Installation Required
Audit/Report
Audit Logs
Automatic Audit Reports
Notifications
Document Version Control
Product Reviews
Subscribe to Datarooms news