Top 10 Most Ranked Virtual Data Room Providers
1

iDeals Virtual Data Room is a fantastic VDR option, with all the functionality you could expect from an industry-leading virtual data room provider. The emphasis is on facilitating due dilig...
Read More
2
ShareFile VDR is a cloud-based data room appropriate for the deals executed by a variety of professions such as financial advisors, brokers, government contractors, biotech and licensing com...
Read More
3

Merrill Corporation has created Datasite for the safe exchange of confidential information during financial and other transactions where confidentiality and security are the top priorities. ...
Read More

A virtual data room by Box.com is a platform built on the simple file sharing system for individual users. However, the VDR service on the Box platform provides a more sophisticated set of p...
Read More

CapLinked offers its customers a simple 4-step scheme of operation. At first, a client uploads large volumes of highly confidential corporate documents to the virtual platform. Then potentia...
Read More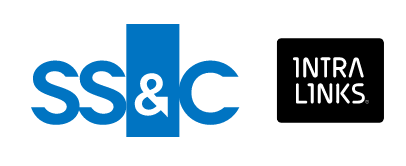 Intralinks is a pioneer in the market of virtual data rooms with an emphasis on streamlining the due diligence process. The data room contains an indexing template for easy document upload a...
Read More

BlackBerry Workspaces (formerly Watchdox) is an advanced secure document sharing solution devised by Blackberry smartphone manufacturers. As you would expect from a company that makes smartp...
Read More

Brainloop is one of the leading virtual data room providers. This multi-purpose document repository companies use for M&A, fundraising, bankruptcy, litigation, and other transactions. Th...
Read More

SmartRoom provides its virtual data room services for numerous business areas, such as capital markets, legal solutions, corporate exchange. Secure document hosting and sharing among partner...
Read More

Dropbox is a famous online filesharing center where users can store, share, and download data and documents. In some ways, Dropbox has reorganized the ways people manage their files. Feature...
Read More
Full List of Virtual Data Room Providers