Box
4.2/5
4.4/5
4.4/5
About Box Data Room
Box is a cloud-based collaboration and file storage software. It's used primarily for file distribution and sharing in such industries as education, government, retail, healthcare, construction, non-profit, media, and finances. With the help of such features as automated index numbering, annotation for documents/folders, file merging, granular reports, customer-managed keys, different user roles, and AI-powered services, Box makes file sharing and storing easy and secure.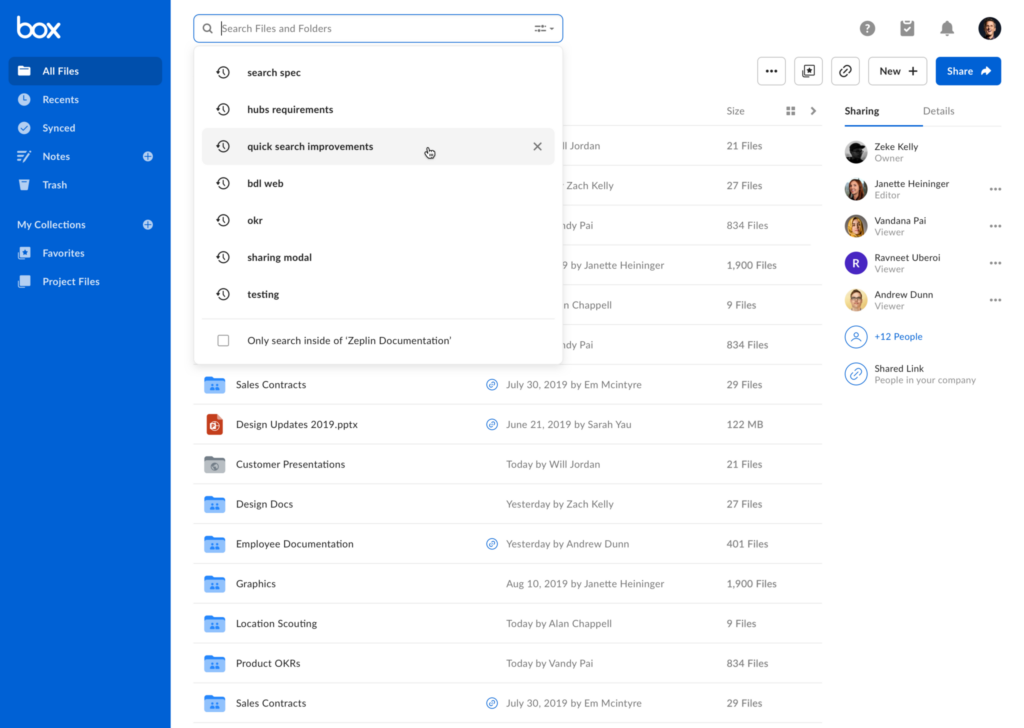 Document security features
Box protects data stored in its virtual data rooms with several security measures. Let's have a closer look at them:
Multi-factor authentication. This feature makes it harder for hackers to remotely break into the accounts of data room users, or for anyone with access to the user's device to impersonate the user and log onto their account.

Single Sign-On. SSO reduces the number of spots sensitive to malicious attack, since instead of having a different password for every software solution, the user uses a single sign-on to access all solutions.

Vector-based watermarking. This advanced watermarking feature allows administrators to add customizable document watermarks to images without impairing their resolution, which increases file sharing security.

AES 256-bit encryption at rest and in transit. This encryption method protects confidential files should they be stolen, since the thief won't be able to read the encrypted files.

Box KeySafe. This Box solution — which can be integrated with the Box virtual deal room — allows customers to securely manage their encryption keys, thus ensuring that in case of a data breach, the encrypted data cannot be decrypted by hackers.

Certifications. Box has several data security certifications, including FIPS 140-2, GDPR, HIPAA, ITAR, PCI DSS, ISMAP, and FedRAMP.
Also, to its Enterprise clients, Box offers Box GxP, a platform for regulated and non-regulated content which enables pharma and life sciences organizations to validate Box.
It's worth noting that Box Zones — a Box add-on solution that can be included in the Enterprise Plus pricing plan — helps Box users comply with local standards for secure data storage in specific geographical regions.
Collaboration and document management features
When it comes to collaboration and easy document management, the Box data room offers the basic features common to most data room providers. These features allow administrators to securely share files with other users and work together on documents in a centralized virtual data room.
Among the Box VDR document management and collaboration features are:
seven granular user permissions levels
easy search tool for searching within folders (but there's no tool for searching within files)
offline data room access
mobile access
The Box data room also includes a few more advanced document management features, like version control. With this tool, users can still recover previous file versions even after saving changes.
Customer support
The Box data room provider offers its customers three levels of support: Standard, Premier, and Enhanced. Standard support is carried out through the providers' web platform during local business hours. Premier support is also available only during local business hours but includes phone support. Enhanced phone support — which is available only for Enterprise Plus clients — is available 24/7/365.
Deployment
Mobile – Android, iPhone, iPad
Additional features
Apart from the features mentioned above, Box offers a variety of integrations, which allow its customers to integrate Box solutions with over 1400 other popular software tools. On top of that, user activity reporting allows Box administrators to find out exactly what each user has done within the data room.
Pricing plans
For businesses, Box has a per-user pricing system — where the client pays according to how many users have administrator permissions — and five different pricing plans.
The Business Starter plan offers up to 100GB storage, while all other Box pricing plans offer unlimited data storage. As regards the number of non-admin users, the Business Starter plan includes 10 user permissions, the Business plan includes user permissions for all members of the client organization, and the Business Plus and both Enterprise plans include unlimited users, both internal and external.
For every Box VDR plan customers can choose between a monthly or an annual subscription, with the latter costing 25% less per month than the monthly subscription.
Compare TOP-3 leaders
Features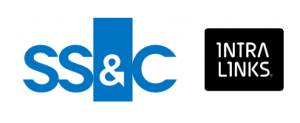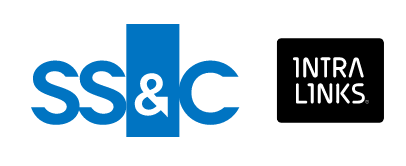 User feedback
4.7
3,8
3,5
Ease of setup
4.7
3.6
3.0
Value for money
4.6
3.6
1.0
Customer care
4.8
4.3
4.0
Pros/cons
24/7 chat support
30-second response time
8 levels of access
25+ file formats
15 languages support
Search with OCR
Advanced Q&A module
24/7 live support
4 levels of access
AI-redaction tool
Multi-format support
8 languages support
Advanced Q&A
24/7 live support
Different levels of access
Multi-format support
Advanced Q&A
No project managers
No multilingual interface
No auto-indexing
Features Checklist
Data Backup
ISO 27001 Certified
SOC 2 Certified
Bulk Uploads
Drag and Drop Files
In Document Linking
Microsoft Office Integration
Scroll-Through Viewer
iOS Application
Mobile Device Interface
Multi-Language Support
Notifications
Document Version Control
Product Reviews
FAQ
No, Box is not a VDR. It's a cloud-based content management platform that provides businesses with secure storage, sharing, and collaboration opportunities. Box allows you to store and share large files of different formats in the cloud. It also offers convenient content collaboration, discussion threads, and task management.
The Box data room is a secure virtual space that allows businesses to store and manage their most sensitive documents. It provides users with the ability to securely store, share, and collaborate on information from virtually any device.
Box is a cloud-based storage platform designed to help you store, organize, and share files securely. With features like document indexing, automated workflows, and 2FA, Box can be used as a personal data storage solution. But when it comes to corporate use, Box offers a lower level of security, and, for that reason, cannot replace a virtual data room.