Brainloop
4.0/5
4.2/5
-/5
About Brainloop
Brainloop, founded in 2000, is a provider of virtual data rooms that facilitates secure collaboration on complex deals and transactions that require confidential documents.
Brainloop offers secure corporate governance and collaboration solutions. Its virtual data room allows for sharing confidential information securely during complex strategic transactions such as M&A, intellectual property protection, or biotech licensing. Brainloop ensures the security and effectiveness of collaboration and deal-making through such features as Chinese wall, automatic indexing, watermarking, and Q&A modules.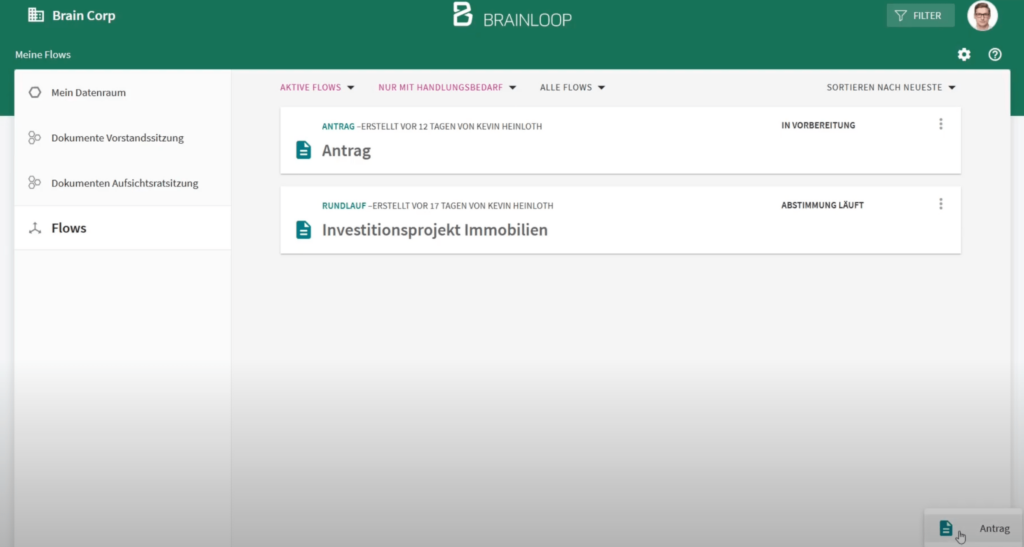 Document security features
Brainloop secure dataroom offers the highest levels of protection which enables you to work on strictly confidential documents both within and beyond a firewall. The strongly encrypted system protects all documents from unauthorized access.
Brainloop completed recertification in 2021 with the standard ISO 27001. With two-factor authentication, complete encryption of data both in transit and at rest, and traceable document delivery all of your information is safe within the platform. Features like operator protection, granular user permissions, and personalized watermarks ensure that no piece of information gets leaked.
Collaboration and document management features
Brainloop virtual data room provides secure collaboration beyond company boundaries. It offers maximum protection for all confidential documents, efficient collaboration with internal staff and external partners, compliance with corporate policies, traceability of all activities, and operator protection.
Decision-makers using the Brainloop data room can benefit from seamless integration in the company's infrastructure, implementation of compliance requirements, and secure data storage.
Another great advantage of this VDR software is flexible access via desktop or mobile, and automatic synchronization.
Customer support
Whenever you have a query, Brainloop's customer service representatives are here to help. The team is always willing to help with issues such as the setup procedure or complex authorization hierarchies.
Brainloop offers its customers various support benefits, including the following:
24/7 user support via the customer service portal, available in English, German, and French
FAQs with the most common user questions and keyword search
Client portal including a knowledge base with information on new products, guides, articles as well as tutorials on selected subjects
Telephone support is available worldwide. There are dedicated lines for Germany, Austria, Switzerland, Great Britain, Ireland, and the US. Customers from other countries have the option to use a tool-free telephone line
Qualified consulting through email
Deployment
Mobile – Android, iPhone, iPad
Additional features
Brainloop offers a variety of products, which complement each other and when used together allow to achieve maximum efficiency and better results. Brainloop virtual data rooms are used in M&A, due diligence, property transactions, biotech out-licensing, and calls for tenders.
Brainloop DealRoom allows sharing of large data volumes in all stages of a deal. You can also count on the highest levels of data security if you're involved in out-licensing projects.
The Brainloop BoardRoom makes supervisory board communication and collaboration more effective, as it allows staff to prepare and manage board meetings more efficiently and faster. Additional features include the following:
Data room customization. A Brainloop data room is fully customizable, from display options to security. Personalize your homepage and make custom alerts about important documents, folders, or tasks, and have them sent to you whenever needed. Companies can set their own security policy, as well as users can set types of protection, depending on confidentiality levels.
Quick setup. Admins can create and set up the data room in minutes because there is no need to download and install the software.
Accessibility. Be sure to have all information at your fingertips and all activity logged into the audit trail. Sensitive data is protected under the highest security practices and can be accessed from different authorized mobile devices.
Pricing plans
The pricing of Brainloop is not available online. To get this information, you need to contact the provider. The size and industry in which the organization operates, how many users will be using the platform, and the project's requirements are all crucial factors that influence data room pricing.
The final cost is also determined by the scope of the project, the level of customization and integration required, and the amount of user training. If you are interested in the Brainloop data room, you can test it for free for 14 days during the trial period.
Compare TOP-3 leaders
Features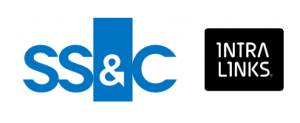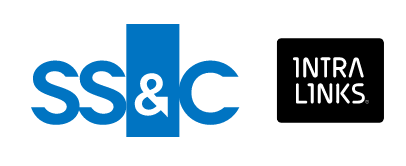 User feedback
4.7
3,8
3,5
Ease of setup
4.7
3.6
3.0
Value for money
4.6
3.6
1.0
Customer care
4.8
4.3
4.0
Pros/cons
24/7 chat support
30-second response time
8 levels of access
25+ file formats
15 languages support
Search with OCR
Advanced Q&A module
24/7 live support
4 levels of access
AI-redaction tool
Multi-format support
8 languages support
Advanced Q&A
24/7 live support
Different levels of access
Multi-format support
Advanced Q&A
No project managers
No multilingual interface
No auto-indexing
Features Checklist
128-Bit SSL Encryption
256-Bit SSL Encryption
Data Backup
Document Expiry
Dynamic Watermarks
ISO 27001 Certified
SSAE 16 Certified
On Save/On Open Encryption
Mobile Device Management
Permission Groups
Set User Permissions
Two-Factor Authentications
Branded Website
Bulk Uploads
Drag and Drop Files
Full Text Search
Q&A Section
Microsoft Office Integration
Windows Explorer Integration
In Document Linking
iPad Application
Mobile Device Interface
Multi-Language Support
No Software Required
Audit Logs
Automatic Audit Reports
Document Version Control
Product Reviews
FAQ
Brainloop is a secure data room and collaboration platform that helps customers protect their sensitive information. It features a wide range of tools to securely assist with managing, storing, transferring, and sharing confidential data.
The cost of a Brainloop data room is not available to the general public. Please get in touch with customer service or a sales representative for further details on the Brainloop cost.