Citrix
4.1/5
4.5/5
4.5/5
About Citrix Sharefile
The Citrix ShareFile virtual data room is a Citrix-owned product. ShareFile VDR is used primarily in finance, healthcare, insurance, accounting, construction, real estate, and legal industries. It offers new users a 30-day free trial period and has a mobile and desktop application for convenient access. With the help of such features as multi-factor authentication, virus-scan, digital watermarks, auto-indexing, built-in e-signature, reporting, and Q&A flows, ShareFile ensures secure and effective file sharing and project collaboration.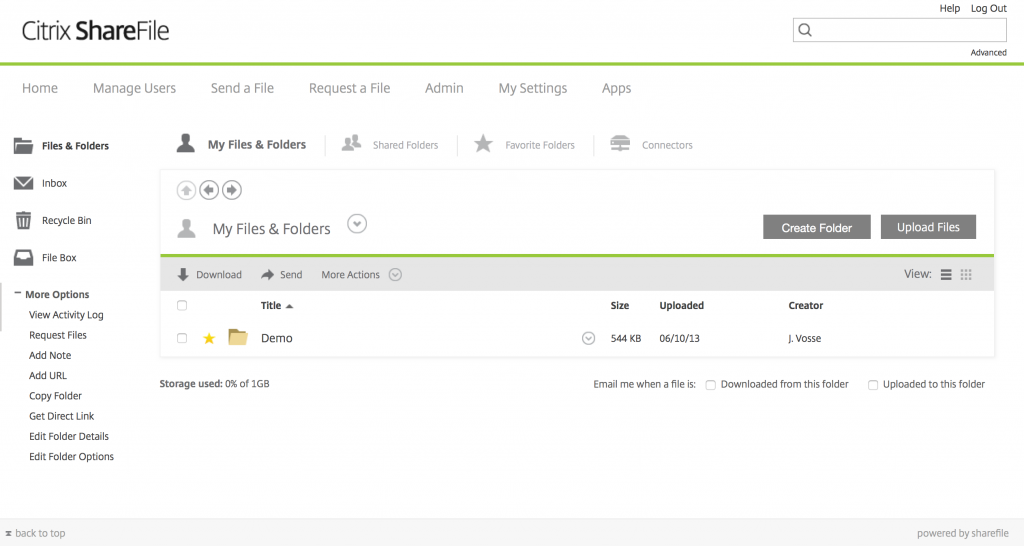 Document security features
The virtual data room by Citrix ShareFile approaches confidential data handling through a variety of both industry-wide and advanced mechanisms. From the hardware perspective, the provider ensures data center compliance through independent, third-party audits according to SOC 2 and SSAE 16 standards.
And on the software side, Citrix ShareFile offers the features like:
256-bit SSL data room encryption
SSL and TLS encryption during regular and bulk uploads
Unique passwords and granular data room access configurations for unlimited client users
Expertise in handling sensitive data for private equity firms and investment banks
Citrix data rooms are reportedly simplistic when it comes to the overall layout and feature arrangements. But at the same time, the company does not have a record of data mishandling or security mishaps, allowing their users a certain level of confidence.
Collaboration and document management features
Citrix virtual data room allows the processors of complex deals manage, navigate, and streamline the decision-making via flexible workflows. On top of that, the data room enables straightforward document management with automated data room index creation, multi-level file categories, and an option to check the documents out for offline editing.
The data room also lets unlimited client users collaborate on files in real-time without significantly affecting the tool's effectiveness. Other handy document management features of the ShareFile virtual data room include click trailing of visiting and active users, full-text search, and view-only access for guests.
And advanced analytics and reporting grant Citrix users the ability to make fast adjustments on the go, address neglected items, and direct teams into productive collaboration.
Customer support
Citrix ShareFile data room support team is available 24/7 via phone, email, and a chatbot on their website. Additionally, the provider offers an expensive FAQ database for resolving reoccurring issues and addressing typical virtual data room queries.
The independent client feedback on ShareFile's data room support is mixed. Some clients report fast responses and quick resolution, while others point out a lack of professionalism and varying attitude toward different clients.
Deployment
Mobile – Android, iPhone, iPad
Additional features
The view-only access is one of the most prominent features of Citrix ShareFile as it facilitates a sufficient level of transparency without compromising document integrity. View-only permissions typically allow unlimited client users to access the specified areas of the virtual data room software without the right to make any changes.
Such an approach is highly beneficial during deals with multiple competing interested parties, for example, acquisitions. The deal processors will both allow the potential buyers to view the key data but not let them compromise the overall security.
On top of that, the data room administrators will be able to access advanced analytics with the most active users highlighted and shift their attention to the most involved proprietors.
Other noteworthy virtual data room features by Citrix ShareFile include:
Citrix files for Windows and Mac. The users can accelerate the process of uploading files into the data room by using a special desktop extension. Please note that the Citrix virtual data room itself is only available through online access.

Q&A. The users have an option to submit questions privately or publicly to simplify and speed up communications inside the VDR. Integrated Q&A is particularly useful during the deal exploration and due diligence stages.

Email alerts. Specified users will get instant email alerts whenever someone accesses, uploads, or downloads files from the data room. Such notifications help to both ensure utmost security and oversee the deal processing.

Session timelines. Similar to email alerts, the administrators are able to access complete reports of every user's activity session featuring every click. The reports are often used to monitor responsibility fulfillment and ensure safe data handling practices.
Citrix ShareFile pricing plans
Citrix ShareFile is widely advertised as a complete due diligence solution with flat-fee pricing. However, it is essential to note that the provider's basic package only includes up to five users and an unspecified data storage limitation. Additional users and storage space are subjected to extra charges.
Depending on how many users will require access to the virtual data room and how many documents the company typically deals with, the final bill can visibly add up. This approach can create a challenge for small businesses with low budgets.
Citrix ShareFile data room offers monthly and annual billing, with long-term discount opportunities. Additionally, the provider allows new clients to test their virtual data rooms during a free trial.
Citrix's free trial lasts over a seven-day period and can be arranged through the company's sales team.
Depending on the project needs customers can choose the relevant level of functionality and pay for the proper VDR model and still get the full package of the most crucial services such as bulk uploads, full-text search, 24/7 qualified support, etc. ShareFile VDR also provides a function of complete transaction archiving: after the deal is executed, the user can receive a complete backup of the VDR. Although ShareFile VDR might require some additional plug-ins, it remains a highly protected, reliable, and intuitive virtual venue for safe and convenient deal-making and data storage.
Compare TOP-3 leaders
Features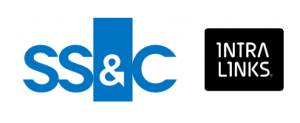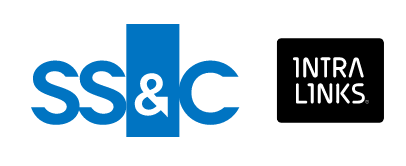 User feedback
4.7
3,8
3,5
Ease of setup
4.7
3.6
3.0
Value for money
4.6
3.6
1.0
Customer care
4.8
4.3
4.0
Pros/cons
24/7 chat support
30-second response time
8 levels of access
25+ file formats
15 languages support
Search with OCR
Advanced Q&A module
24/7 live support
4 levels of access
AI-redaction tool
Multi-format support
8 languages support
Advanced Q&A
24/7 live support
Different levels of access
Multi-format support
Advanced Q&A
No project managers
No multilingual interface
No auto-indexing
Features Checklist
256-Bit SSL Encryption
Data Backup
GDPR Compliant
Document Expiry
Dynamic Watermarks
ISO 27001 Certified
SOC 2 Certified
Permission Groups
Set User Permissions
Two-Factor Authentication
Granular User Permissions
Bulk Uploads
View-Only Access
Drag and Drop Files
Q&A Section
Scroll-Through Viewer
Mobile Device Interface
Multi-Language Support
Audit Logs
Document Version Control
Scheduled Reports
Graphic Reports
Product Reviews
FAQ
VDR Citrix is an online virtual data room solution for managing enterprise-level deals developed by Citrix, a global company specializing in cloud computing and virtualization. Citrix's data room is called ShareFile — a decent solution to protect sensitive information, monitor activity, and collaborate securely.
You may access any information or apps using Citrix Workspace as your digital workspace solution from any location and on any device.