Dealroom
4.3/5
4.6/5
4.6/5
About Dealroom Virtual Data Room
A DealRoom virtual data room is designed specifically to assist dealmakers in conducting complex M&A deals and facilitating due diligence. DealRoom is a flexible VDR solution that offers various dedicated features for the sell- and buy-side. It ensures cross-functional collaboration, reporting, and multi-party management through all stages of the deal.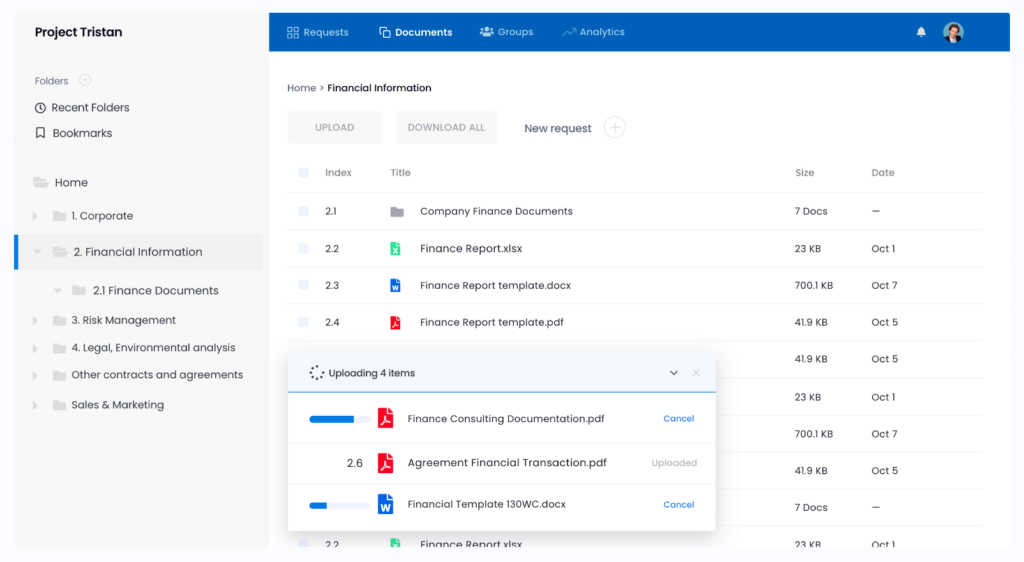 Document security features
DealRoom works to integrate file, application, and platform security to ensure a protected environment where its clients can operate without fear of leaks, breaches, or misplaced sensitive data.
Among the many security features, the following are especially worth a mention:
Access control. It allows you to take control of who can view, download, or interact with any given files or within any folders in the virtual data room.
Dynamic or fixed watermarks. Thanks to this feature, you can apply watermarks to specific files or to everything with a single folder. All it takes are a couple of clicks.
Easy-to-manage users. The intuitive DealRoom interface allows you to assign or remove users' access to specific files or folders.
Audit log. This feature gives you an overview of how long users were active on the platform, which files were viewed, and so on.
Data encryption. Everything in your virtual data room is encrypted with 256-bit AES encryption, preventing even the most determined hackers or other 3rd parties from prying into your work.
Recovery capability. Cloud backups keep your data safe even in the event of major crashes or system-wide failures in your network.
Among other security seals, DealRoom is certified with ISO 9001 / ISO 27001, SOC 1 / 2, and DOD CSM Levels 1-5. The platform is also compliant with the European Union's General Data Protection Regulation, or GDPR, and HIPAA/ITAR.
Collaboration and document management features
DealRoom virtual data rooms offer all the main tools for effective collaboration across the virtual data room. The platform allows you to securely communicate, collaborate, and manage deals and confidential documents in a variety of ways:
Message other users on the platform
Tag users in comments, files, or joint projects
Assign actions and tasks
Create teams for specific projects
Notify and get notified of important updates
Review recent work on the main dashboard
Protect and restrict access to key documents
You can also benefit from a broad toolbox of features such as indexing and cataloging, looking for items with the full-text search, bulk uploading files with drag and drop, and tracking progress through project activity monitors.
For transactions involving external advisors or potential buyers, you can also create Q&A flows, among other collaboration options.
Customer support
DealRoom offers personal support and assistance during business hours. You can either call the support team, get in touch through email, or activate the chat option on the official DealRoom website.
For further support, DealRoom virtual data rooms afford an extensive M&A library where you'll find plenty of webinars, e-books, podcasts, training guides, and other useful resources. Users can also benefit from a library of templates for anything from due diligence to IPOs to post-merger integration. The blog and FAQ sections are also useful ways to get to know the platform and its products better.
For large teams and companies, the DealRoom team also has an available option for customized onboarding and training, both group and individual.
Generally, users' DealRoom reviews on software review platforms speak of responsive and helpful technical support.
Additional features
For greater efficiency and speed in your team's daily transactions, the DealRoom data room can be integrated with a variety of different platforms and software, such as Microsoft Office, Google apps, and Slack. However, it is worth noting that DealRoom data room currently doesn't offer mobile access via the app.
Further, the platform deploys the Agile framework to help corporations increase the effectiveness of their workflows when dealing with massive, data-intensive operations such as M&A or deal-related transactions.
Pricing plans
The DealRoom software is priced based on data usage, number of users, and number of features being used. There are four plans — Pipeline Only, Single Project, Cross-Team Professional, and Enterprise, — designed to suit the needs of anything from a small shop to a major corporation. The flat pricing also varies according to whether you choose a monthly or yearly subscription.
Users have the option to book a free demo where a sales specialist will answer their questions about the virtual data room, as well as help them establish how the platform can help them and which DealRoom pricing plan is best suited for their use case. On a case-by-case basis, DealRoom virtual data room also offers volume discounts. For all customers, there is a 14-day free trial available.
You can check DealRoom reviews from actual users to assess the value for money.
Compare TOP-3 leaders
Features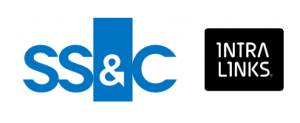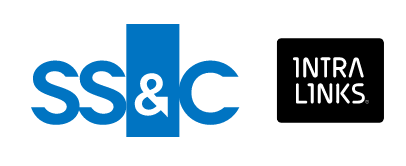 User feedback
4.7
3,8
3,5
Ease of setup
4.7
3.6
3.0
Value for money
4.6
3.6
1.0
Customer care
4.8
4.3
4.0
Pros/cons
24/7 chat support
30-second response time
8 levels of access
25+ file formats
15 languages support
Search with OCR
Advanced Q&A module
24/7 live support
4 levels of access
AI-redaction tool
Multi-format support
8 languages support
Advanced Q&A
24/7 live support
Different levels of access
Multi-format support
Advanced Q&A
No project managers
No multilingual interface
No auto-indexing
Features Checklist
Data Storage Management
SOC 1 Certified
Secure File Viewer
Virus Scanning
Data Backup
GDPR Compliant
Access Controls/Permissions
Two-Factor Authentication
Access Limitation by IP
Access Expiration
Bulk Uploads
Drag and Drop Files
Microsoft Office Integration
Mobile Device Interface
Archives Upload & Extraction
Multi-Language Support
Mobile Device Interface
No Plugins
View-Only Access
Real-Time Audit Trail
Graphic Reports
Exporting Reports to Excel
Scheduled Reports
FAQ
DealRoom is an all-in-one platform for managing deals and transactions. It helps you stay organized, secure, and efficient throughout the entire deal process. DealRoom provides you with a single source of truth and visibility across all stages of the deal, from origination to closure.
No, DealRoom is not free. But it has a number of different pricing plans that you can choose from to suit your budget and requirements. The plans range from an entry-level Basic plan to a Professional plan that offers more features and flexibility.
DealRoom is headquartered in New York, NY. It was founded in 2019 to help small- and medium-sized businesses manage their deals from beginning to end.