SmartRoom
-/5
-/5
-/5
About SmartRoom VDR
SmartRoom delivers better speed, security, and service to its users, according to its website's statement. This virtual data room makes it possible with the help of such features as an upload speed of 5MB per second, SmartLock that allows revoking access to documents even after they've been downloaded, built-in redaction, DocuSign integration, and dedicated project managers. SmartRoom is used primarily in investment banking, education, M&A, structured finance, and restructuring.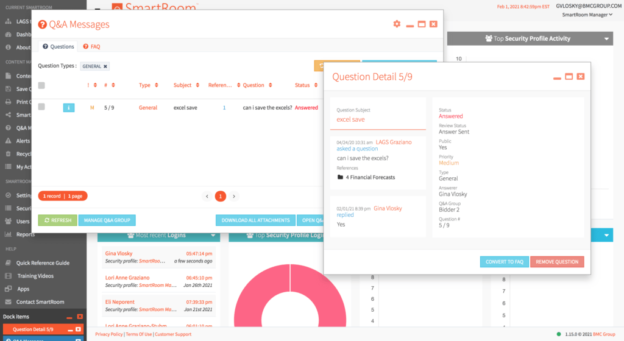 Document security features
The SmartRoom VDR utilizes advanced encryption techniques and algorithms to maintain a high level of security in your data rooms. It also incorporates a handful of advanced multi-layered security features that keep your documents safe.
With SmartLock, you can revoke access to particular documents, even if they were already downloaded by a user and exited the virtual data room platform.
Another good feature is document redaction, which allows you to automatically select keywords and data patterns for redaction applications. You can do this for as many files as you want and even control how many users can access redacted versions of your documents.
Moreover, SmartRoom VDR allows you to control who can access each document using multiple access levels, including view, save, modify, and print. The platform also enables you to generate detailed reports to make it easier for you to monitor and analyze your transactions.
Plus, you may set alerts when specific changes take place in your virtual data room for better control.
Collaboration and document management features
The SmartRoom virtual data room streamlines collaboration by allowing you to share sensitive data with a secure link. The data room is also integrated with Microsoft Office Online, enabling multiple parties to securely modify, edit, and collaborate on confidential documents. Importing from SalesForce and DealCloud is supported, too.
With DocuSign integration, SmartRoom lets you send and save electronic contact signatures and non-disclosure agreements in your virtual data room for maximum security.
Using SmartDrive, you can conveniently access and modify VDR documents directly from your computer. You can also utilize SmartMail to securely send files from your email to the virtual data room platform.
Additionally, SmartRoom makes managing your print queue much less of a hassle with SmartPrint. This feature provides you with an easy interface for monitoring print status, adding cover pages, and switching between printers.
Further, the SmartRoom virtual data room lets you upload bulk amounts of documents in compressed ZIP files for faster upload speed. The virtual data room also facilitates document mapping and distribution across multiple index locations with a one-click system. Therefore, no matter how large your SmartRoom content is, you should be able to organize it efficiently.
With the SmartRoom mobile app, users can access the VDR securely anywhere on the globe without requiring a computer. It's also worth mentioning that Smartoom is integrated with Box, so you can seamlessly and securely import your documents directly into the virtual data room.
Customer support
SmartRoom offers 24/7/365 customer support by phone. You can also get in touch with the customer support team by filling out the contact form on the website. Additionally, the website has useful support resources that include user guides, frequently asked questions, and training videos.
Currently, SmartRoom provides support in 8 languages: Chinese (Simplified), English, French, German, Japanese, Korean, Portuguese, and Spanish.
You may also benefit from document translation services through SmartRoom's service providers.
On top of that, SmartRoom assigns a dedicated project manager for every project, whose primary duty is to assist with queries and problems related to the virtual data room. They also provide guidance on the deal flow.
Additional features
SmartRoom integrates a Q&A tool that streamlines your Q&A discussions without compromising security. You can benefit from the software's reporting features and security settings to manage the discussions between buyers and sellers efficiently and securely.
In addition, the SmartRoom virtual data room is hosted on the Microsoft Azure platform, which is widely acclaimed for its robust data center security. Other security measures and layers include network segmentation, proactive Intrusion Detection Systems, and firewall security.
Pricing plans
Currently, SmartRoom doesn't provide any details for its pricing models. To get a quote, you need to contact the sales team by filling out the form on the company's website.
It's also worth noting that you can request a free demo for the SmartRoom VDR, giving you the opportunity to get a hands-on test drive with the product.
Compare TOP-3 leaders
Features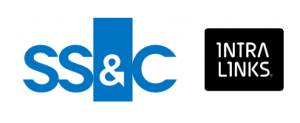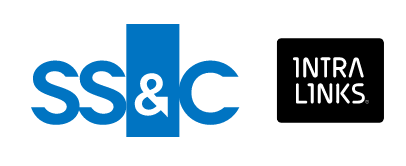 User feedback
4.7
3,8
3,5
Ease of setup
4.7
3.6
3.0
Value for money
4.6
3.6
1.0
Customer care
4.8
4.3
4.0
Pros/cons
24/7 chat support
30-second response time
8 levels of access
25+ file formats
15 languages support
Search with OCR
Advanced Q&A module
24/7 live support
4 levels of access
AI-redaction tool
Multi-format support
8 languages support
Advanced Q&A
24/7 live support
Different levels of access
Multi-format support
Advanced Q&A
No project managers
No multilingual interface
No auto-indexing
Features Checklist
128-Bit and 256-Bit SSL Encryption
Virus Detection
Geographically Dispersed Data Centers
Data Backup
Dynamic Watermarks
ISO/IEC 27001:2005 Compliance
SSAE16 Compliance
Two-Step Verifications
Digital Rights Management
Permission Groups
Mobile Device Management
Bulk Uploads
Drag and Drop Files
Microsoft Office Integration
Q&A Section
iOS Application
Android Application
Audit Logs
Automatic Audit Reports
Product Reviews
FAQ
Smartroom is a virtual data room service that offers record-high document upload speeds, has a multi-layered security system in place, and assigns a dedicated manager to each project. It facilitates M&A, due diligence, investments, bankruptcy, restructuring, and many other transactions.
SmartRoom's pricing is quote-based. You can contact the Smartroom sales representative to discover the available pricing plans. The provider doesn't offer a free trial, but you can request a demo to review the functionality of this data room.