Vault Rooms
-/5
4.6/5
4.6/5
About Vault Rooms
Vault Rooms is a professional VDR provider specializing in M&A due diligence and banking transactions. It provides tools to store documents, share corporate information, and enhance workflow during important transactions as a secure cloud-based platform.
Vault Rooms was established in 2006 as a virtual data room provider. During the past 16 years, Vault's data rooms have streamlined thousands of global M&A transactions.
In 2021 Cool Life CRM, Inc. acquired Vault Rooms, Inc. to improve its transactions portfolio. The company is located in Fort Worth, Texas, US. Vault data rooms are available in the US, the UK, Germany, Canada, China, Australia, Argentina, and Mexico.
VRooms works with a wide variety of industries — from accounting and law services to private equity and banking. VRooms' clients commonly are advisors, attorneys, accounting firms, bankers, investment banks, fundraisers, private equity firms, and many other corporate professionals. Explore our brief Vault Rooms review to learn about the provider's features, technical support, and pricing.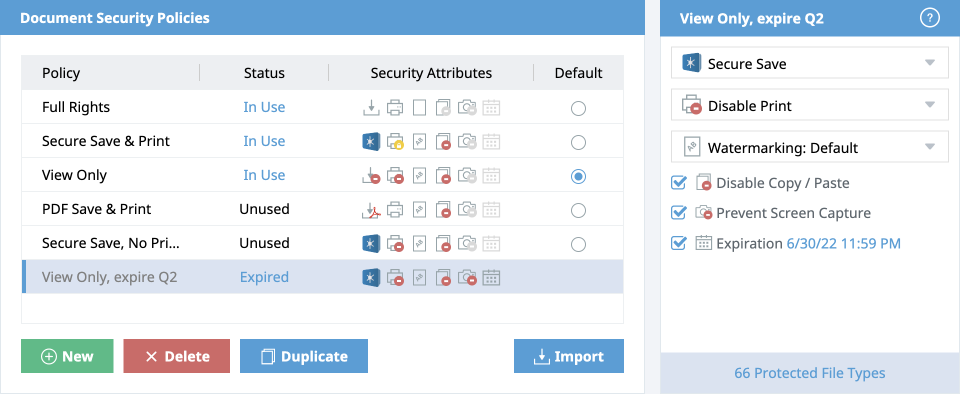 Document security features
Just like many other solutions on the virtual data room market, VRooms is prudent about information security. They have a full-cycle security model covering infrastructure, application, and personnel security. Infrastructure security includes:
a SOC 2 Compliant Data Center
data center physical security systems
virtual private cloud with redundant virtual server environment
2048-bit encryption
Symantec Endpoint virus scanning
firewall mechanisms and intrusion detection software
infrastructure and application tests.
Application security implies:
security access levels and sections
encrypted password protection
customizable password and access policies
multi-factor authentication
user account inactivation
document print and download controls
dynamic watermarking
audit tracking and reporting
Collaboration and document management features
Vault Rooms combines document management and request-list management features to optimize collaboration between multiple parties and help to secure workflow.
V-rooms document management features include drag-and-drop upload, batch upload, templates, folder structuring, document search, data room branding, document watermarking, document viewer, and document security to streamline uploading and organizing documents.
Another special feature of document management is document collection, which allows users to simplify and arrange documents and task workflows.
Collaboration features include granular user permissions, blind access (hiding users from seeing each other's access within the VDR), user-activity tracking, and analytics. Additionally, VRooms offers direct access to external content due to URL links, data room instructions to post instructions and links, and an insightful management dashboard. In addition, it provides customized password management, session timeouts, Q&A, messages, notifications, and many other collaboration features.
Customer support
Unfortunately, Vault virtual rooms customer support is accessible in most but not all countries where the company operates.
However, Lite clients have access to email and phone support during US business hours, Custom clients receive email support during business hours, and Pro clients can access phone and email support 24/7. Although, support is only available in English.
Vault Rooms operates as a cloud-based solution. Desktop operating systems support Mac and Windows. No mobile versions for tablets or mobile phones are available.
Additional features
Vrooms uses 30 technology products and services, including HTML5, Google Analytics, and jQuery. Among them traditionally comes Q&A to improve engagement communication, data room customization, password customization, AI, and machine learning.
Other tools include batch uploading for quickly uploading large files over dedicated TLS/SSL connections, a workflow tool to make tasks, assignments, collaborate and monitor.
Vault Rooms supports a huge number of file types and allows previews without downloading. The dashboard is convenient for tracking activity processes and status, blind access, messaging, and timeouts.
Pricing plans
Vault Rooms pricing is affordable and includes three pricing plans. They differ in business scale, the number of admins, storage, and plan features. Payments are monthly, but annual subscriptions are discounted.
The Lite Plan includes 1 data room, 15 users, 5 GB of storage, 2 administrators, and a set of basic document management and security features. Additional rooms, storage capacity, and features are available for an extra fee.
The Pro Plan provides one data room, an unlimited number of users and administrators, 10 GB of storage, and includes Lite plan features — plus a few more. Additional features and storage are also available by subscription.
The Custom Plan has variable pricing, depending on the features included. Clients can personalize the number of users, admins, rooms, storage capacity, and specific features.
There is a 30-day free trial available for the Lite and Pro plans, and the company also offers a live demo.
The average Vault Rooms review for pricing states that the product offers excellent value for money.
Features Checklist
Automatic Backup
SSL Security
HIPAA Compliant
Secure File Viewer
Watermarking
Secure Login
Two-Factor Authentication
Drag & Drop
Full Text Search
Bulk Uploading
Search/Filter
Multi-Factor Authentication
Mobile Access
Activity Tracking
Audit Trail
Customizable Reports
Real Time Reporting