IPO is an important and somewhat complex business process for companies that are not listed on the stock exchange and it involves a lot of documents and participants. To go through it successfully, you need to manage all the information correctly and maintain steady communication with third parties. Virtual data rooms can help you with this challenging task giving many unique benefits that traditional data rooms or susceptible to hackers FTP services cannot provide.
What is a data room, and how is it used for business needs?
A virtual data room is a software that's created as a solution for the documents management process. This tool allows a company to upload all the digitized papers to a secure online repository, manage and keep them updated, share them, and work with these documents together with colleagues and third parties. Initially, a data room was used for due diligence, but over the years, this software gained a lot of features that expanded the variety of situations when this tool can be handy.
Today, lots of companies worldwide are using virtual data rooms for going through deals and maintaining documents internally. This software became one of the most popular tools that is at the core of modern workflow.
What is IPO, and why is it so important and complex?
An IPO stands for an Initial Public Offering. During an IPO, a private company issues the stock offering shares to the public. By doing so, a company can raise capital from public investors.
This process is fundamental because if executed correctly, IPO transactions can show the value of shares and, therefore, let investors realize their gains. Thus, the company gets a chance to attract more capital and become increasingly profitable. Also, private investors that already have shares in the company can calculate their profits.
As you might realize, an IPO involves loads of documents that need to be shared with numerous potential investors. It's quite a challenge to control all the files and participants of the process. That's why a company that prepares for an IPO process should use a data room.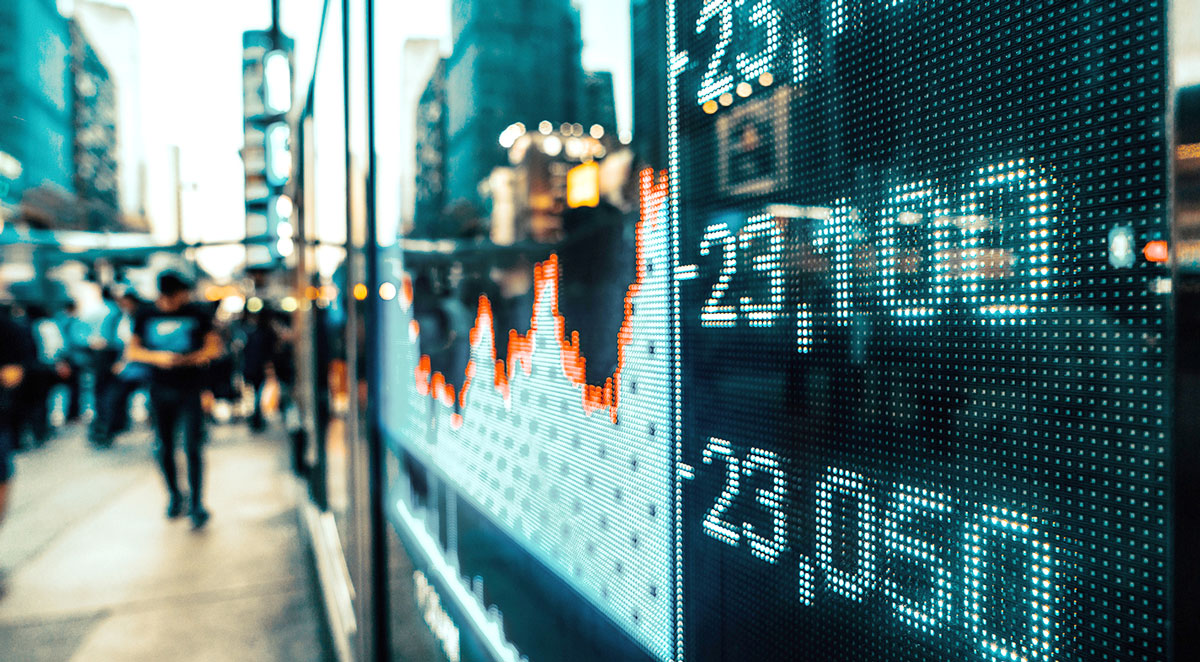 How can an IPO data room protect your information?
While sharing corporate information during an IPO, you should take care of the safety of your documents. It might feel counterintuitive — you're sharing them with a lot of people anyway. Still, you want to keep the number of those who get to see your information only to potential investors. And maybe, some documents should be disclosed only to those who have already agreed to certain terms.
A virtual data room will protect both the repository with your files and data transfer ways. You'll also get to decide who can view, edit, print, and share your documents and instantly revoke the rights if something goes wrong. And finally, you can use a reports feature that's present in most data rooms to detect suspicious behavior.
Data security mechanisms
For smooth IPO preparation and transaction itself, parties cannot do without high-quality service to manage large amounts of confidential information. Therefore, to make the process less time-consuming and save resources, the VDR platform developers have created powerful tools.
Granular permissions. A virtual data room administrator defines data access levels and features for each person or group based on their role in a company.
Two-factor authentication. This authorization procedure works through the user's password and a one-time random code received on their mobile phone. This code is valid for one login and expires in a short time.
IP and time access restriction. The admin can control each user's login, expiration time, and session duration by IP address and time parameters.
View as. This feature gives you the confidence that others see only the data they need. That is, having configured access, you can look at the data room through the eyes of another user.
Remote wipe. This option makes it possible to delete encrypted data from a stolen or lost device.
Remote shred. The download time of the document can be limited, but moreover, the admin can deny access to the data after the download.
Multilevel encryption. Leading virtual data room providers use unbreakable 256-bit AES keys to encrypt content in transit and at rest.
Security compliance
In addition to the features, VDR providers comply with the highest certifications in cyber security to ensure a fully secure data protection process.
ISO/IEC 27001:2013
Compliance with this standard validates the vendor's ability to guarantee the best internal practices for information availability, security, and privacy. Thus, participants in the IPO process can be confident in preventing and managing risks related to the storage and exchange of their data.
SOC 1 or 2
VDR providers confirm the security of information processing with these reports. Namely, SOC 1 helps vendors to report internal controls applied to customers' financial statements. The SOC 2 audit, in turn, inspects availability, security, confidentiality, integrity, and data privacy.
GDPR
According to the General Data Protection Regulation, the processing of personal data must be based on the principles of legality, honesty, and transparency. And since virtual data room providers always deal with sensitive information about buyers, sellers, contractors, and other interested parties, this standard is fundamental to follow in the industry.
HIPAA
This US legislation applies to patient data protection in electronic transactions. Thanks to it, the VDR provider proves that the necessary technical and physical protection measures are in place. Among them are limited physical access, restrictions on operations with electronic media, digital data encryption, full audit trails, and a unique user identifier.
Manage documents efficiently during an IPO process with data rooms
The best data room providers will offer you a set of tools for effective document management. You'll be able to upload files in bulk, preserving the existing structure when needed, and conveniently organize them within a VDR. You can also set up the notifications for all invited parties to receive alerts when a new document is uploaded, or an existing one is altered.
As users can leave notes on the files, it will be easy for potential investors to ask you questions, and you'll be able to answer them quickly. Therefore, you can accelerate the initial public offering since potential investors will receive all the documents needed swiftly.
It is important to note that real-time analytics and reporting are also crucial to the initial public offering as it is a valuable insight resource for the company.
Why are real-time analytics and reporting critical in the IPO process?
Most data room providers offer real-time analytics and reports that can be sources of valuable information for your company. These features will let you see the activity of all the users. Studying it, you can plan your further actions better since you'll know which information participants find useful. Also, investigating reports, you can spot suspicious behavior — for example, one user shares a certain file with too many people — and takes required actions.
You can also use reports for some after-IPO analysis to understand your flaws during the process and see how you can improve future deals.
Data management features
A proficient VDR provider should give you a specific set of features to streamline the initial public offering process.
Drag and drop. Uploading files and folders to a virtual data room is just a click away without additional plugins, which saves time.
Bulk upload. The best virtual data rooms allow you to upload large volumes of information and do not limit the number of documents.
Automatic indexing. Regardless of the number of files you need for the initial public offering, a data room arranges them according to the given parameters. As a result, a user does not have to do it manually.
Fence view. This mechanism creates a barred screen that makes information unreadable and prevents unauthorized viewing, screen capture, and printing.
Reporting. Audit trails of the virtual data room capture the activities of all users with high accuracy. Therefore, you can track someone's actions at each stage of the IPO process.
Dynamic watermark. Overlaying the user's name, IP address, access time, and date on the document helps track the document in case of a breach.
IPO due diligence benefits of a data room
Before the deal itself, the organization should conduct an IPO due diligence process. Usually, the primary purpose of due diligence is to understand an organization's structure, activities, risks, and problems. Thus, you should provide a large amount of data to legal advisers, insurers, bankers, lawyers, the investment banking community, and other parties for a deep investigation. At this stage, the virtual data room is the best practice for doing due diligence with convenience and data protection.
Post-IPO benefits of a virtual data room
You also shouldn't think that after a successful IPO, your data room will be useless. Your company can still use this software for continuous due diligence process by investors and authorities, and they complete reviewing your company. And you can conveniently provide all the parties with additional documents. Also, most data room providers offer e-signatures, so you will be able to sign papers with investors.
Finally, you can use a data room for internal document management and the further exchange of documents with your investors and partners. And when you are approaching another business process that will require you to share documents with third parties, your data room will be ready for a new deal.
Final thoughts on data rooms
Virtual data rooms are beneficial not only for an IPO preparation and the deal itself but also for the due diligence process, mergers and acquisitions, real estate deals, and other business operations. The security and a useful set of features this software offers made it a cornerstone of modern companies. So if you're still using a physical data room, we advise you to try one of the best data room providers on our list. 
Before choosing software, make sure the provider offers a free demo or trial period since there are many quality solutions on the market. A free trial will help you evaluate security features and check the intuitiveness of the interface.
FAQ
Virtual data rooms for the IPO are an all-in-one solution that streamlines the process of going public. VDR synchronizes all due diligence processes as the initial stage of the IPO, including diligence requests and document management. Also, the platform provides secure data access to multiple external parties and coordinates cooperation with them.
Saving power of the virtual data room for IPOs is, first of all, robust data security, eliminating the possibility of leakage. Secondly, it is a smooth traceable workflow, which saves you from keeping track of each party's activity. And thirdly, this is in-depth data room analytics, which enables tracking the interests of bidders in real-time.