Before introducing databases for file storage, companies employed the use of archives or physical documents to store and share data. However, this method was prone to file loss and confidential information leaks. Thankfully the innovation of virtual spaces like virtual data rooms (VDRs) and Google Drive enabled businesses to seek out a different way to store information efficiently – but is one service better than the other?
Nowadays fast and secure document exchange is a valuable process that allows businesses of all sizes to efficiently manage complex transactions and securely store critical corporate information like financial statements and employee information.
New advanced technologies like virtual data room software and file sharing solutions help businesses handle these important tasks easily. However, the companies now face another challenge: which service would suit their business needs better — VDR or Google Drive?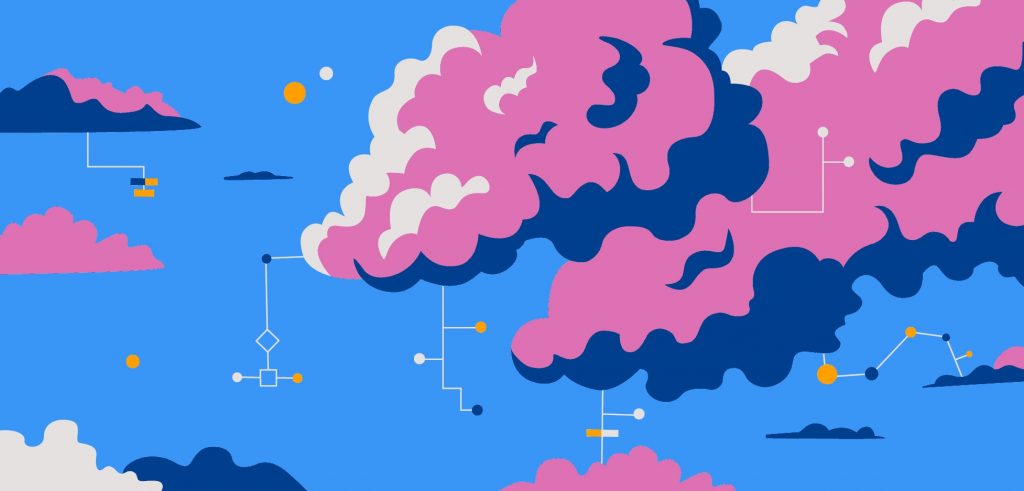 What's a VDR, a Google Drive, and the difference between the two?
The modern business challenge requires new advanced solutions and one of them is virtual data rooms with different toolsets to provide a smooth workflow, secure file sharing, and effective collaboration.
What is a virtual data room?
The virtual data rooms are cloud repositories that allow you to securely share and store confidential corporate documents. 
Thanks to advanced file management, collaboration tools, and additional capabilities, a virtual data room is necessary for businesses who want to stay on top of their competition and deal with modern challenges with the help of technology and additional features of the file-sharing software.
Businesses that deal with shared projects, collaborations, or complex transactions are choosing virtual data rooms for handling large volumes of documents and storing important communications between different parties involved.
Still can't make a final decision for your business?
Rely on our expert choice – iDeals VDR
Visit Website
What is Google Drive?
Google offers a free cloud storage database service where you can store and share files. It's a simple tool that can be used for the storage of personal data. Google Drive, as well as other popular file-sharing services, provides limited control over who's able to view and edit files.
Mostly, Google Drive targets individual users, compared to data rooms that are aiming to suit the business needs of the company and corporations. Google Drive gained its popularity due to its built-in integrations like Google Docs and other Suite products as well as user-friendly collaboration features. These can be used on the web and on other mobile devices.
The differences between virtual data rooms and Google Drive
When you're handling sensitive information of your company you would want to choose software that offers the highest grade of security to minimize the possibilities of security breaches. Besides that, it's important to ensure the corporate communications are held in one place so that nothing will be left out during crucial transactions.
0

% completed
TOP provider according to your answers
At first sight, it may appear that virtual data room software and Google Drive or any other file sharing services are basically the same as they share similar features and functionality. However, there are certain important aspects that make them different.
If your company needs an effective file sharing service as well as secure storage for handling complex deals involving sensitive information, then it's worth knowing the following differences.
Security features
The virtual data room providers offer the maximum data security practices currently available for your documents. Proven by international security standards, virtual data rooms provide all the needed features to ensure top file security. Generic cloud storage services like Google Drive don't offer such advanced security tools.
Among other important data security features, there are also the following:
Permission settings. Each team member has various levels of access, which helps to maintain unique and secure authorization and preserve data confidentiality. This ensures only the right people can access certain files.
Data backup. The option to backup files ensures data security via encrypted VPN tunnels so that the files uploaded to the data room can always be restored.
Two-factor verification. This secure method of verification to better protect your account requires that specific users use a one-time code sent to the user on other devices besides logging in with a password.
Granular permissions. To prevent confidential information leakage, users can be restricted from screen capturing, printing, or other unwarranted screen actions of other users.
Remote shred. This feature allows data room admins to specify a time limit for downloading a file before it is revoked. After the mentioned time, the files can't be accessed.
Document management features
Both virtual data rooms and basic cloud storage services like Google Drive have essential file management features. Virtual data rooms work well with Microsoft Office and other third-party apps to ensure better file management.
You can easily find, create and share files within the platforms via a link or direct-share limited access. You can let users edit the file, or you may set view-only or comment-only options, allowing anyone to view but not change it.
Both Google Docs and virtual data rooms allow you to leave comments, but virtual data rooms also have a Q&A feature.
You can easily upload your files, photos, or documents in bulk, and create or manage folders. Then in the virtual data room, your uploaded files can be automatically indexed and organized, while in Google Drive you should manually index each file. This makes it simple to search and access any file quickly when needed.
Reporting features
One of the main advantages of using a virtual data room for your company is that it offers advanced reporting functionality that gives you increased control over the activity within your data room. It not only allows you to analyze team performance but also provides useful insights on which tasks should be completed and how far you're in your project.
You have full audit trails to record all activities within the platform, version control, as well as heat maps that allow you to see which sections of the data room are the most interesting, which can be beneficial during decision-making.
While virtual data rooms offer sophisticated reporting capabilities, these are not available on Google Drive.
Support
Virtual data rooms usually offer 24/7 customer support service, which can be reached via email, phone, or live chatbot on the website. Moreover, many providers offer support in multiple languages. There is also a Help Center with additional materials, FAQs, video tutorials, specialized training, and forums. There you can also find additional information about pricing, free trial, and demo versions.
In this table, we've gathered key feature differences between virtual data rooms and Google Drive.
| | |
| --- | --- |
| Virtual data rooms | Google Drive |
| Two-factor authentication | No two-factor authentication |
| Remote shred function | No remote shred |
| Audit trail and activity tracking | No reporting and analytics |
| Role-based permissions | Basic permission settings |
| 24/7 responsive customer support | Only Help Center and Community forum |
| Q&A section | No Q&A section |
| Customization features | No customization available |
| AI-powered tools for redaction, indexing, and organization | Standard file management features |
| Compliance with international security standards and certifications | Basic security practices |
| Dynamic watermarking | No watermarking |
| Granular permissions | No granular permissions |
VDRs vs Google Drive: Summing up
Taking all points mentioned above, it's safe to say that Google Drive would not be enough for large enterprises that handle complex transactions. It suits individual users and personal needs best. The virtual data room platform and Google Drive were specifically designed for different purposes.
Although these solutions may seem to have similar functionality, virtual data rooms are more concerned with data security and safe file sharing, which are very important for big businesses.
Visit the main page to choose the best virtual data room provider that suits your business needs and requirements.
FAQ
For personal storage needs, Google Docs is a go-to option with its basic collaboration and security tools. However, for corporate data storage needs, a solution with more sophisticated data protection mechanisms is required. That said, Google Drive can be used instead of a data room for individuals, but not for businesses.
Google Drive is generally secure for data sharing because it offers encryption. However, when sharing Google documents with others, users must carefully choose between two permission options — Restricted and Anyone with the link. The latter option enables unlimited sharing by the recipient and should never be used for sensitive data exchange.
The difference between data rooms and Google Drive is that VDRs deliver more robust security. Google Drive offers basic features such as data synchronization, PDFs to Google Docs conversion, and offline access. Virtual data rooms offer advanced access controls, digital watermarks, multiple levels of authentication, and granular permissions.