The life science (pharma, biotech, medical devices, and medical products) industry is rapidly growing. Many leading companies have already recognized the opportunity offered by virtual data rooms.
As many life science companies work on a global scale, effective collaboration is critical for success. Data rooms provide both sensitive data protection and smooth collaboration efficiently.
Virtual data room for life sciences is a highly secure platform for managing critical company processes including clinical trials, biotech licensing and partnering, IPO, M&A, fundraising, intellectual property (IP) management, IP licensing, and regulatory communications.
Reasons why life sciences and healthcare companies choose virtual data rooms
Data rooms can help life science companies optimize R&D without compromising data security. In addition, virtual data rooms offer the following benefits: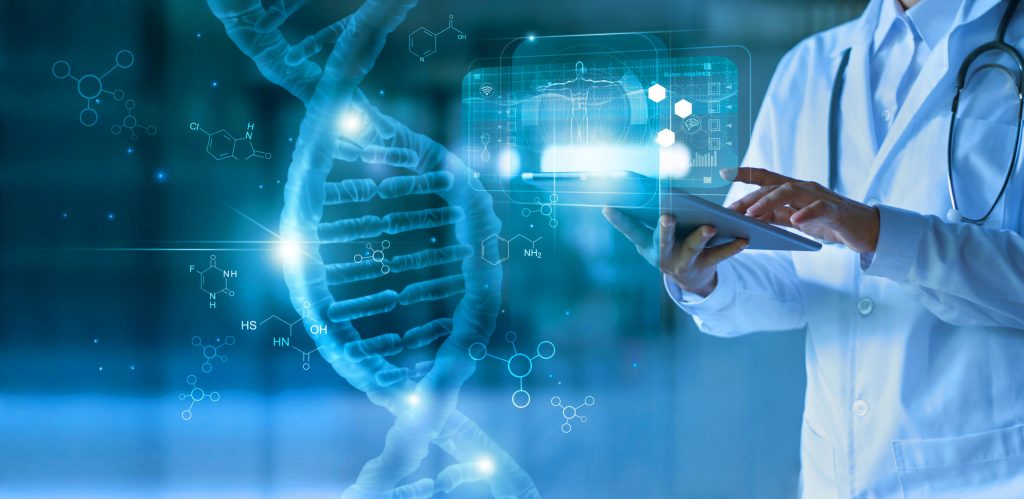 Easy setup
Virtual data rooms have a user-friendly interface and automated functions, such as automatic index numbering as you upload files, making it easier for you to set up and integrate a VDR in your business operations.
All you must do is prepare all documents in a digital format and have a clear idea of the user permission structure. Data rooms typically allow you to set up granular user permissions, and restrict some functions like download, print, forward, or specify permissions for certain file types.
Confidentiality
Perhaps the most important benefit for data room users is the level of confidentiality and security. Life science companies must work with sensitive patient data or intellectual property that must be shared with caution and undergo regulatory compliance such as:
Health Insurance Portability and Accountability Act (HIPAA, USA),
Data Protection Act (UK),
General Data Protection Regulation (GDPR, EU).
Virtual data rooms ensure high-level security and customizable user permissions, which decrease human error, i.e., accidentally sharing sensitive data with the wrong parties.
HIPAA Compliance
When sharing sensitive patient health information with involved caretakers, providers, or researchers, data must be protected under the Health Insurance Portability and Accountability Act of 1996 (HIPAA).
The same applies to patient data used for R&D in the biotech and pharmaceutical industries. HIPAA compliance is important not only for legal protection but also for maintaining patient trust. To ensure patient privacy is being protected, look for a virtual data room provider whose service is backed by HIPAA certification and complies with ISO/IEC 27001:2013 standard.
Document and user tracking
Research and development in life science typically involve many participants: researchers, doctors, salespeople, marketing experts, investors, regulators, and distributors. As a data room administrator, you can access a user activity log and oversee all actions within the data room, thus controlling the virtual workspace.
This function ensures transparency and helps you understand partner interests, for example, the most viewed case studies, the most updated/edited documents, etc. You can also monitor all communication among partners and generate reports easily. With advanced features, you have full control over all sensitive documents that are being shared during regulatory communications and other crucial processes.
On-site partner collaboration
A virtual data room brings structure and order to any project, which is extremely important for pharmaceutical companies, clinical research firms, and others. As data itself has become one of the most important assets in biotech and pharma R&D, a digital workplace ensures data is used and shared effectively. Data rooms make it effortless for global teams to collaborate anytime from anywhere.
On-site teams can also benefit from a data room — an online workspace can help organize workflows, delegate tasks, keep track of progress, and mitigate data breaches more effectively.
24/7 support
Life science organizations typically run simultaneous projects, including fundraising, clinical trials and drug development, and manufacturing and distribution (M&D) deals. Dealing with technical or IT issues should be hassle-free.
Choosing a virtual data room provider for medical device companies and clinical research firms with a customer support team available 24/7 can save much time and trouble navigating unexpected software issues. Available customer support is also crucial in case guidance is needed when setting up some advanced VDR functions.
In life sciences, timing can be everything; therefore, a VDR provider can resolve issues quickly and efficiently, saving you frustration. Clinical research firms need constant support for effective project management.
Security
Life sciences organizations require tools that ensure the highest security of valuable information while data sharing. It's especially important for the complex due diligence process. The virtual data room provides the industry's most advanced security controls for managing data room user access and permissions. Most sensitive information is encrypted and under the constant control of secure software.
The top security features include the best virtual data rooms for healthcare have to offer are:
Granular permission settings
Levels of document access rights
Secure spreadsheet viewer
Remote Shredding
Audit reports and file tracking
The most sensitive information is encrypted and under the constant control of secure software. So your company, strategic partners, and clients don't need to worry about any data threats or critical data leaks.
How to prepare a virtual data room for life science partnering
For better navigation, it's good to have a certain folder structure for your life sciences data room. It will give you a good start for the time when your potential partner or licensee is ready to start negotiations. Here are the folders you need to have in your virtual data room for life sciences:
Corporate overview
The corporate overview folder will include details on the executive team, advisory boards, and corporate structure in addition to information on the broader organization and its emphasis. The number of documents in this folder will vary according to the size of the business and the desired deal structure.
For instance, compared to a transaction at the product level, a corporate transaction will have a lot more files in this part.
Commercial strategy
An overview folder about the company's commercial strategy will be followed by folders with more specific material, such as market research, competitor analysis, and commercial forecasts. The majority of partners will anticipate some kind of market research, particularly as a product approaches the market.
Investment overview
Information that will be accessible sequentially for the various levels of the diligence process will be in the Investment Overview folder. It might include a confidential deck, a non-confidential deck, and perhaps a folder with specially crafted Q&A responses for a specific business.
Clinical program
Similar to the pre-clinical folder, the clinical program folder will begin with a program overview folder before moving on to completed studies, ongoing studies, and planned studies. A description of every study, its schedule, and its status should be included in the Overview folder.
All studies' finished (or draft) reports should be kept in the designated files. There should also be published manuscripts included.
Pre-clinical program
A folder for an overview will be included in the Pre-Clinical Program folder, along with files for finished, ongoing, and planned research. A description of every study, its schedule, and its status should be included in the overview folder.
The studies' finished (or draft) reports and published manuscripts should be kept in the designated files.
Intellectual property rights
The Intellectual Property folder will contain patent estate, granted patents, pending patents, and other legal documents that may be of relevance.
Regulatory requirements
The Investigator's Brochure (IB), the IND, and any potentially relevant regulatory talks will all have their own folders in the Regulatory folder. The most recent documents as well as a collection of earlier regulatory materials should be kept in the regulatory folder.
What are the use cases of data rooms in the life science and healthcare industries?
Regardless of the project, biotech and pharmaceutical companies work with an enormous amount of data and paperwork. Considering that data rooms offer extensive document management and security features, virtual data room software has many uses in life science. Here are some examples of how to use a virtual data room for specific situations:
Clinical trials
Organize all documentation and files, effectively communicate with clinical research service providers directly on the platform, and upload, review, and share reports in a centralized virtual workspace. During clinical trials, many volunteers are invited to participate in experiments, so it's important to keep critical data safe and under control.
You can keep all confidential information secure by setting permission-based access to authorized parties.
Biotech IPO
Go through all IPO stages more efficiently and save resources. Use advanced Q&A for fast and effective communication. Create multiple teams, including legal, financial, and executive, and set appropriate access to documents for each team. Take advantage of 24/7/365 access to expand your potential investor pool.
Regularly reviewing the company's finances and maintaining crucial records important for the accounting, legal, and other departments are great ways to make the process of IPO less burdensome.
Fundraising
Use a VDR to disclose confidential information with potential investors while keeping trade secrets, intellectual property, and employee personal information secure. Share large volumes of information and manage due diligence in an organized, stress-free manner.
Accelerating R&D
VDR features like drag-and-drop upload, bulk upload, index numbering, and labels can speed up R&D and make it easier to analyze large data pools. Progress reviews can be done more effectively with automated reports. Enhance collaboration with 24/7/365 access, options to delegate tasks, and advanced Q&A functions.
Licensing and partnering
Speed up due diligence for licensing and partnering with a data room without jeopardizing data security. Having all the necessary information in a virtual workspace expands your reach in the global market and lets you negotiate with multiple stakeholders simultaneously.
IP management
Use a VDR to protect your organization's intellectual property during clinical trials, licensing, fundraising, mergers, audits, and other business operations. With a data room, you can revoke access to files at any time — even downloaded documents. You can also regularly monitor who has viewed confidential items in your VDR and keep track of all user activity. Use two-factor authentication and watermarks to add an extra layer of protection.
The ability to quickly adapt and introduce innovative digital tools for business development will determine the success of the life sciences companies' R&D incentives and determine patient trust in confidentiality. Ultimately, organizations that do not act quickly may lose the competitive advantage virtual data rooms offer.
***
Using the latest technology is extremely important for pharma companies to ensure innovation, business development, and digital transformation of the company. Especially when it comes to leading critical projects within healthcare. That's why investing in a secure advanced data room provider.
Visit our main page to choose the right platform from the leading VDR providers for your life science company.
---
References:
FAQ
VDRs can be used in the field of life sciences as a platform for the smooth management of transactions in the sector. Typically, life science organizations use the platform for mergers and acquisitions, IPOs, fundraising, intellectual property licensing and management, biotechnology licensing, and regulatory communications.
Typically, life sciences and healthcare companies share via virtual data rooms the following data: corporate overview, commercial strategy, investment overview, clinical and preclinical programs, intellectual property rights, and regulatory requirements.
Virtual data rooms secure sensitive healthcare data complying with international data protection standards, including HIPAA, GDPR, SOC 1/2/3, and ISO 27001. VDR's security mechanisms include data encryption, watermarks, granular permission settings, time and IP restrictions, remote shredding, fence view, activity tracking, and multi-factor authentication.