Sophisticated professionals from many industries choose virtual data rooms as a surefire way to store confidential documents and other corporate sensitive data securely.
High-end security virtual data room software provides is especially useful for legal firms because lawyers deal with clients' highly confidential data.
This article defines the legal data room, describes the benefits of using virtual data rooms for law firms, and lists the top virtual data room use cases in the legal industry. Read on!
What is a virtual data room for law firms?
A legal data room is a virtual data room software product used by legal firms, lawyers, and other legal professionals.
Such virtual data rooms offer a cloud-based repository where many client files or corporate sensitive documents can be stored and shared securely.
End-to-end security is a trademark of any reputable virtual data room vendor. And secure storage of clients' confidential data and safe collaboration within a legal team are essential for a lawyer's reputation. That's why legal data rooms are of great importance for law firms during such complicated processes as due diligence or M&A transactions.
Virtual data room use cases for the legal industry
Let's now have a closer look at where a virtual data room proves most useful for law firms.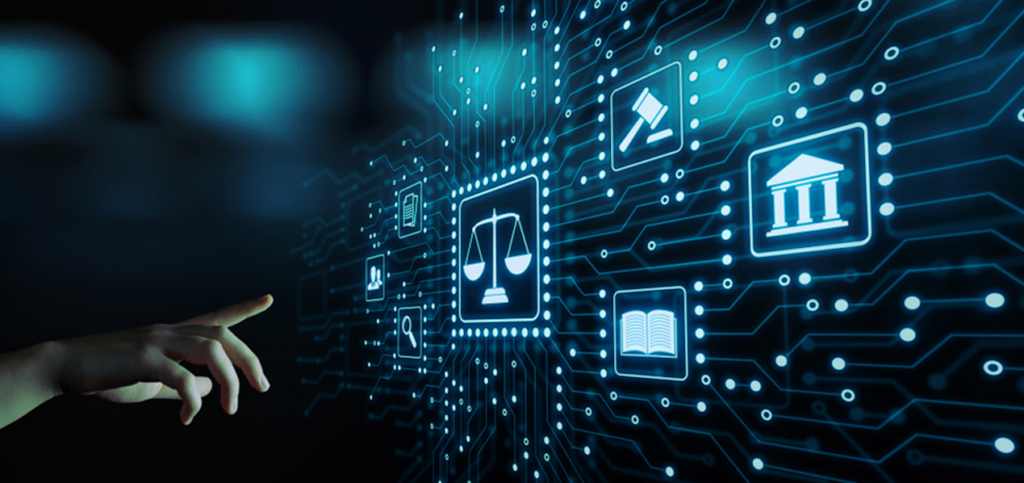 Corporate law
Legal due diligence and M&A transactions are the two major branches of corporate law where virtual data rooms are frequently used.
Due diligence. A virtual data room streamlines the due diligence process, primarily thanks to due diligence checklists that major vendors offer. The buy-side can upload their own checklists to the virtual data room so that the sell-side provides the required documents in the soonest. Conversely, it allows the sell-side to follow the buyer's checklist accurately, which significantly facilitates the preparation stage and further deal closure.
M&A. Data rooms for law firms provide features that accelerate the deal and improve its management. With virtual data room software, lawyers and other involved parties can easily manage documents, operate with confidential data without the risk of disclosure, collaborate with the other side's representatives, and work on multiple M&A projects simultaneously.
Intellectual property
Dealing with patents, copyrights, trademarks, and trade secrets is an integral part of law practice. Confidentiality is immensely important for this legal specialty. Additionally, with virtual data rooms for lawyers, it is easier to ensure high-end security for clients' data.
Such VDR features as restricted access, user permissions management, watermarking, fence view, redaction, and remote shred enable confidentiality to all files IP lawyers deal with.
Litigation attorneys
The litigation process involves managing large volumes of information when searching for evidence. Naturally, most evidence material consists of confidential documents that clients want to keep private.
This is when data rooms for lawyers are essential. With the variety of security measures that modern vendors offer, all the files stored and shared via VDR are kept secure.
Additionally, it's easy to track the activity inside a data room to identify which documents are already reviewed when several lawyers work on a case.
Restructuring
Attorneys and lawyers who specialize in restructuring and insolvency often use legal data rooms to securely manage documents and effectively collaborate with other specialists on the legal team.
Many virtual data room providers offer in-built communication tools that enable collaboration within the software. This way, all confidential information stays private because it never leaves the virtual data room.
Corporate minute books
Working on corporate minute books is a daily task in the legal industry. And virtual data rooms for law firms significantly streamline the activity.
Modern VDR vendors provide enough security, document management, and user management features to make the process of creating and distributing corporate minute books straightforward and effective.
Additionally, many providers offer minute book templates that reduce the need to create them manually.
How do virtual data rooms benefit law firms?
Now, let's discuss the key advantages of using data rooms for law firms.
High-level document protection
Security is the first and foremost benefit virtual data rooms bring to the legal industry.
This is especially important considering the number of world data breaches — in Q3 2022 alone, 109.8 million accounts were breached, with an average global cost of $4.35 million. The total number of global data breaches is 70% higher than in the previous quarter!
That's why it's crucial for lawyers to ensure the security and confidentiality of all client documents. Thankfully, virtual data room software enables doing that with ease. Below are some of the most popular security features provided by VDR vendors:
Watermarking. Watermarks automatically appear on top of every document, preventing third-party users from distributing it.
Fence view. Every file is covered with a digital fence so that users can only see the part of the document where their mouse hovers.
Redaction. This feature allows for redacting particular areas of the document or picture so that personally-identifiable information stays hidden.
Granular access permissions. The virtual data room administrator decides who can access what.
Screenshot restriction. Enabling this feature prevents VDR users from taking document screenshots.
Time and IP restrictions. These restrictions prevent unauthorized views.
Two-factor authentication. Every user must verify their identity when entering the virtual data room.
Additionally, most virtual data rooms are at least ISO 27001 and SOC 1/2/3 certified and GDPR- and HIPAA-compliant, which speaks about vendors' responsible approach to users' data storage.
Time and cost savings
Virtual data rooms for law firms significantly facilitate legal project management and the closure of such complex deals as mergers and acquisitions. This is done with the help of such features as:
Drag-n-drop upload. You can upload large volumes of documents to a data room with a single click.
Bulk user invitation. This feature also enables inviting all the users that are involved in the project in a single click.
Full-text search. When you need to find a specific document or information, just enter the keyword into the search bar.
Notifications. The software sends admins an alert when someone views, downloads, or prints a document.
Document heat map. It shows users' activity inside the virtual data room so admins can identify the most popular files and see the actions performed by certain users.
Integrations. The legal process gets even more straightforward thanks to such integrations as Zoom, Slack, or Microsoft Office.
Ease of use
Virtual data rooms are easy to set up and use, regardless of a lawyer's technical background.
Single sign-on. Single login and password for all legal projects reduce the need to remember all login details and come up with new credentials.

Multilingual access. When a legal team consists of multilingual lawyers, they can use the virtual data room in the language of their choice.
Mobile usage. Legal proceedings can progress as normal because attorneys can work from their mobile phones — most VDRs perfectly operate via mobile browsers and even have dedicated apps.
Improved collaboration
Any legal case or project presupposes close lawyer-client collaboration.
Modern virtual data room providers reduce the need to communicate outside the software's secure environment or use less secure applications by providing in-built collaboration services:
Q&A sections. Should lawyers have questions about particular documents, they can ask a client by tagging them. The client gets a notification and can provide a prompt answer.
In-built chatting. Some virtual data rooms provide an in-built online chat that allows all parties to discuss matters within the software.
Electronic signatures. For a faster and more effective collaboration, many providers enable users to securely e-sign contracts, NDAs, and other sensitive documents.
Ability to assign tasks. Lawyers can assign tasks to a client to complete. For example, when a particular document requires extra information.
Law practices that use data rooms the most
Data rooms have versatile feature sets that make them suitable for many tasks within different projects or transactions. Virtual data rooms can be utilized in almost any industry, but they are especially helpful for legal services.
Corporate law
M&A deals, corporate structural changes, or company rebranding all require massive amounts of documents. Those documents can be stored and accessed by designated personnel in virtual data rooms without the risk of security breaches.
Intellectual property
When it comes to trademarking, artistic creation, and everything connected to intellectual property, virtual data rooms can also provide space to store all the necessary, legal-related data.
Litigation attorneys
A misunderstanding or conflict can sometimes lead to litigation. To complete the necessary paperwork and prepare the evidence, the use of a virtual data room can be beneficial. This will save time and help in cooperating with a variety of other attorneys and involved individuals.
Restructuring
A company might need to change its structures to evolve. As law firms can assist them in that process, the use of a virtual data room is incredibly helpful. Having the ability to access important documents in one place improves the workflow of the restructuring process.
Summing up
Virtual data rooms for law firms offer a cloud-based repository for secure document storage and sharing.
Virtual data room software is widely used in corporate law, intellectual property cases, restructuring, litigation processes, and corporate minute book creation.
The key benefits that virtual data rooms bring to the legal industry include high-end document protection, ease of use, time and cost savings, and improved collaboration. Visit our main page to choose the best virtual data rooms for law firms.
FAQ
The main practical applications of virtual data rooms for lawyers are M&A deals, due diligence, safe file-sharing, company rebranding, intellectual property management, litigation, and restructuring.
The top 3 virtual data rooms trusted by lawyers are iDeals, Intralinks, and SmartRoom. These solutions feature a user-friendly interface with easy-to-navigate dashboards, certified data protection with data encryption and granular user permissions, and simplified storage access via your mobile phone.