The energy sector is now facing significant changes and has to adapt to the quickly transforming market and consumer expectations.
To cope with those challenges, a virtual data room was developed. It's a solution that helps dealmakers from the energy industry with day-to-day operations, fundraising, divestitures, mergers, and acquisitions.
Keep reading to find out how to implement this technology to successfully complete energy transactions.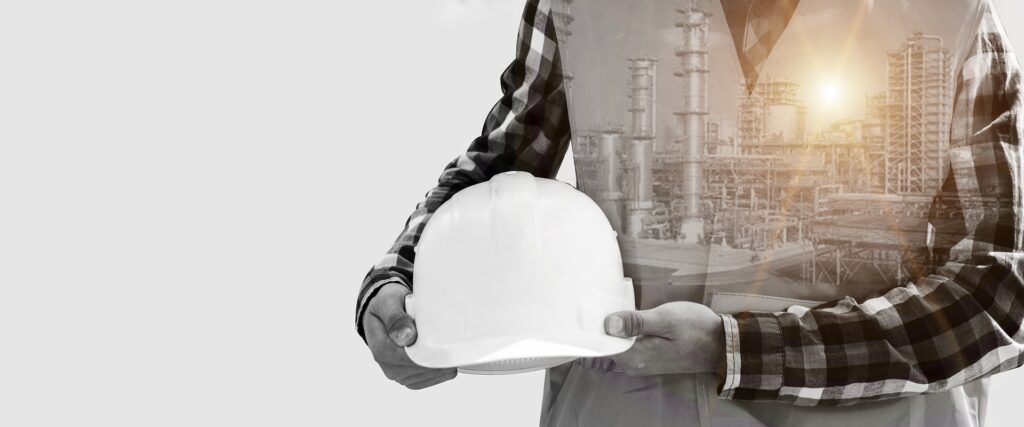 What is a virtual data room for energy transactions?
A virtual data room for the energy sector is a place where both non-renewable and renewable energy companies can store and share sensitive documents, collaborate with third parties, and complete financial transactions.
VDRs are better than physical data rooms because they are:
More reliable, as sensitive information can't be lost or damaged during transit or storage
More accessible, as users can access confidential information from anywhere
More affordable, as companies don't spend money on rent and maintenance
VDRs are better than free cloud storage because they are:
More secure, as have security features like advanced permissions
More efficient, as have advanced features for communication, user activity tracking, and confidential information management
Energy companies choose virtual data rooms because they are cost-effective and help simplify business processes, speed up decision-making, and complete deals more efficiently.
Virtual data room solutions for the energy industry
Here's what non-renewable and renewable energy companies can use a virtual data room for.
Oil and gas acquisitions and divestitures
Growing worldwide demand for oil and gas, problems of scarcity, and attempts to switch to renewable energy are just a few challenges the energy industry faces today.
Since energy companies are going through difficult times, optimizing asset portfolios has become a priority for many of them. They do it through acquisitions and divestitures — risky, complicated, and time-consuming financial transactions.
Virtual data rooms simplify and speed up transactions, providing advisory firms or investment banks with features that help:
Prepare and organize multiple financial and technical documents
Share documents with key stakeholders
Control what users see and do with files
M&A transactions
A virtual data room is the best solution to streamline an M&A process and ensure proper deal management. VDR providers help both a sell and buy side by offering:
Secure space for due diligence document storage
Advanced user permissions to control who can access documents
Compliance with international legal requirements
Features to quickly and efficiently respond to bidder requests
Security features to prevent data leaks and breaches
Here's how a VDR can be helpful during each step of an M&A transaction:
Pre-marketing phase. A seller prepares a data room, uploads pre-marketing documents, and invites key stakeholders.
Due diligence phase. VDR users have quick access to compliance documentation, financial statements, and other confidential documents. Potential buyers ask questions about documents or request additional ones.
Post-merger integration phase. A new company uses a VDR for integrating financial, legal, IT, and other departments, storing corporate documents, and collaboration.
Fundraising
Startups and companies considering a funding round can use a virtual data room to:
Distribute confidential information to investors
Share updates
Keep control of files in case a deal doesn't go through
Get notifications and statistics on uploaded documents
Check which investors are most interested in a deal
Communicate with investors via one secure space
The better and more organized a virtual data room is, the quicker and more efficient a fundraising process will be. Here's what you can do:
Create a clean and easy-to-navigate folder structure
Use advanced permissions and allow read-only rights so that third parties can't download or edit documents
Create separate data room access for each investor and provide targeted information for each one
Establish a content update schedule and stick to it
Restructuring
Restructuring is a complicated and time-consuming process. To make it more efficient and easier, companies can use a virtual data room — a comfortable, secure, and well-organized space that allows users to:
Upload and manage disclose statements, restructuring plans, and other documents
Respond to creditor and debtor requests quickly and efficiently
Add and remove participants from a data room easily
How virtual data rooms benefit big energy companies
A virtual data room is a technology that brings many advantages to companies using it.
High-level protection of confidential information
Virtual data room providers ensure secure document storage and distribution by employing the following security measures:
Physical security. Data centers are physically protected due to strict access policies and biometric entry authentication systems.
Security certifications and compliance. Data room vendors earn internationally recognized certifications to ensure infrastructure, document, and access security.
Document security features. They include:
Redaction to black out sensitive information in a document
Dynamic watermarks to see who and when viewed a file
Fence view to protect files from unsolicited viewing
Access security features. They include:
Advanced user permissions to give access based on a role in a project
Two-factor authentication to verify users' identity
IP access restriction to restrict access from a certain IP address
Time and costs savings
Virtual data rooms are more affordable in comparison with their alternatives like physical data rooms. They're also much more convenient and accessible than free cloud storage options.
More specifically, virtual data rooms help energy organizations save time and money on:
Traveling. No need to drive or fly to physical rooms located in a different city or country.
Rent. No need to spend resources on a physical data room's rent and maintenance.
Paper documents. No need to print paper documents and look for secure space to store them.
Improved workflow
There are many features virtual data rooms have that significantly simplify the work of energy enterprises:
Document management features:
Bulk uploads to upload multiple files at the same time
Drag-n-drop to quickly grab and drag a file to a data room
Any format support to upload documents in any format without having to reformat them
Automatic index numbering to automatically number files and folders for easier search
User management features:
User invitations to quickly invite users one by one or in bulk
Detailed advanced user permissions to adjust different levels of access to users
Notifications to send users updates about uploaded documents
Activity tracking features:
User-activity tracking to check who viewed, printed, edited, or downloaded a file
Full audit trails to record every action that occurs in a data room
Reports to stay informed on project activity details
Ease of use
A virtual data room is a cutting-edge technology that is extremely easy and convenient to use because of:
Intuitive interface to start using a data room with no prior training
Mobile app to securely access documents on-the-go
Single sign-on (SSO) to log in with a single set of credentials to multiple projects
The plugin-free environment to view documents in their native format
Enhanced communication
Energy companies undergoing financial transactions have to communicate with numerous third parties. That's why virtual data room providers offer a range of communication tools:
Private and group chats to securely discuss project-related questions
Comments to ask and answers questions right in documents
Expert assignment to assign tasks to experts specializing in definite areas
FAQ section to find answers to the most common questions about documents
Professional customer support
It's recommended to choose a virtual data room provider that has:
Multilingual support to talk to a support specialist in a language you prefer
Multichannel support to contact a support team via a chat, email, or phone
24/7 support to reach a support rep at any time
Key takeaways
Here are the key points to consider for non-renewable and renewable energy corporations looking for a virtual data room vendor:
A virtual data room is a cloud solution used to securely store and share confidential information.
Energy companies use virtual data room solutions for oil and gas divestitures, M&A transactions, fundraising, and restructuring.
The advantages of a virtual data room are high security, time and cost reduction, improved workflow, user-friendliness, enhanced communication, and professional customer support.
Visit the main page to choose among the best virtual data rooms for energy transactions. Contact a sales rep and book a demo to learn how a data room can facilitate business operations in more detail.