Virtual data rooms play a crucial role in modern real estate management. Data room software creates a secure and equipped space for you to store confidential information, manage various projects, and gather the necessary documents from clients.
A real estate virtual data room is also the most optimal solution for M&A due diligence, portfolio management, restructuring, and many other procedures that involve real estate professionals. Let's talk about the data rooms for real estate in more detail, covering who might find data room tools beneficial, as well as when and how to implement them.
What is a real estate data room?
The virtual data room market only recently began its rapid expansion. With the new solutions arising every day, it is practically impossible not to see how the data room technology is affecting the industry, from large-scale portfolio diversification to commercial real estate.
But what exactly is a virtual data room?
A brief history of virtual data rooms
Virtual data rooms began replacing their physical counterparts in the late 20th century. The software essentially offered digital space to navigate deal processing, manage projects, and secure confidential documents.
But the technology was not as popular until recently when the global pandemic and the rise of international mergers prompted companies everywhere to shift towards virtual transactions. And as corporate documents called for advanced protection, ordinary online storages were not enough.
The virtual data room trends quickly became integral to all paperwork-loaded and collaborative processes across most industries, including real estate.
A real estate data room serves as a knowledge base that combines instruments that help manage company projects, equip users with the necessary data, and monitor informational security by tracking access during due diligence, for example.
What's more, a secure, user-friendly data room supplies real estate experts with the tools that allow them to better service their clients, effectively communicate with partners and investors, and strive toward the continuous growth of their business.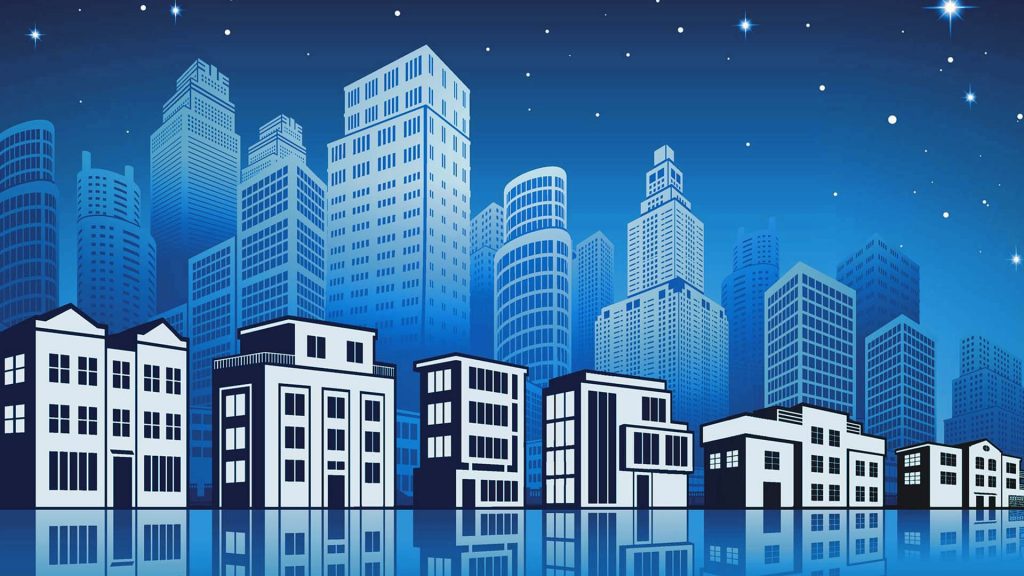 Who uses virtual data rooms in real estate?
Data rooms bring value to a variety of real estate management projects as they streamline the way real estate professionals manage buyers, ensure the access security of documents during due diligence, and supply limitless handy tools for workflow optimization. Below are the data room user categories that utilize the technology the most.
Investors
For investors, a data room is a unified platform for portfolio management, opportunity scouting, and real estate due diligence. It is also a space to communicate with asset managers that service their projects and partners from joint ventures.
And investment advisors and consultants use data rooms to manage deals, exchange sensitive information, and source prospective real estate projects for their clients.
Auditors
A data room makes it easier for real estate specialists to access the necessary file folders and address pressing financial matters faster. Additionally, the real estate auditors can communicate with property managers and request additional information without having to be on-site.
Insight: Data room features such as multiple levels of access rights allow to manage users across several projects and mitigate investment risks by reducing the chance of data leaks and unsolicited visitors.
Brokers
Data room technology allows brokers to easily manage and track multiple projects simultaneously. Depending on their service offer, brokers can use the digital space to negotiate with potential buyers, find experts to manage commercial real estate projects, review documents, and more.
Brokerage experts know that a timely supply of documents is vital to the success of real estate deals, and data rooms enable them to retrieve and operate with data as fast as possible.
Lawyers
Legal professionals employ virtual data room solutions for a variety of projects. The software can be used to organize meetings with partners, facilitate contract review, and secure access to confidential documents.
Insight: Besides offering secure data storage, virtual data rooms also come with diverse communication solutions such as chatting, video conferencing, and commenting on documents in real-time.
Clients
While industry experts utilize the virtual data room instruments to service and manage real estate projects, their clients turn to data rooms for very similar reasons. Depending on the customer's type and intentions, they can purchase data room software to oversee their internal projects, access and review potential deal data, and provide access to partners in joint ventures.
With a well-structured data room, managing multiple projects and numerous documents is very easy, which offers limitless opportunities across all segments and industries.
Still can't make a final decision for your business?
Rely on our expert choice – iDeals VDR
Visit Website
Real estate processes that rely on virtual data room software
The real estate virtual data room service is based on the principles of data security and efficient collaboration. This means that data rooms open many doors for every aspect of real estate project management.
Insight: Real estate data room users have tools that help them manage all kinds of projects, from straightforward real estate transactions to complex, multi-stage due diligence.
Real estate due diligence
Real estate due diligence is a lengthy process that consists of several equally-crucial procedures. Such as:
Potential buyers reviewing property characteristics, licenses, and possible issues
Partners discovering solutions to communicate confidential information
Third-party real estate projects experts such as auditors or inspectors coming in to contribute their opinion
Lawyers participating in detailed contract review, etc.
A virtual data room with a thought-out, logical structure of folders and subfolders will allow the smoothest and most agile decision-making. Therefore investing sufficient effort into logical layout should be your priority.
Asset management
Asset managers often have to track multiple projects simultaneously, which calls for a centralized space to compose asset portfolios, oversee joint ventures, facilitate real estate due diligence, and initiate acquisition projects.
Insight: Some virtual data room companies offer a portfolio templating service, which visibly streamlines how you manage deal documents and other files.
Investment management
Investors with extensive real estate portfolios approach business with utmost caution and concentration. A virtual data room can allow individual and institutional investors to manage and monitor multiple projects, quickly retrieve specific documents, mitigate investment risks, and, in some cases, maintain identity security during the due diligence phase.
Real estate portfolio management
A virtual data room designed to assist with real estate ventures is an ideal space to organize and manage files such as construction documents and audit summaries, track users during key deals, and make strategic decisions.
Insight: Data room portfolio management is the best way to see your assets as elements of a bigger picture and diversify accordingly.
Bankruptcy and restructuring
The real estate professionals that service bankruptcy and restructuring projects demand instant access to many documents, including anything from property info to the full archive of regulatory documents. And just like with many other due-diligence-reliant processes, security and convenience are the most important factors in such cases.
Data room features for the real estate industry
A user-friendly virtual data room with an effective support team can elevate any deal. But what really takes the service of your data room provider to the next level is the feature sets that let you manage data, establish ironclad security policies, and equip you during the due diligence process.
Secure document storage
A virtual data room is the best solution for real estate due diligence and other document-heavy projects due to the options to easily organize files into folders, simultaneously collaborate with several partners, secure confidential information, and speed up the administrative duties with tools such as bulk upload and automated indexing.
What's more, modern virtual data room solutions offer several techniques to protect your sensitive files on multiple levels. This includes:
Strategically located data servers certified according to industry-wide standards such as ISO 27001, HIPAA, and SOC 2
256-bit SSL encryption
Real-time data backups
IP and device restrictions
Scheduled penetration and bug discovery drills.
Access management
Real estate professionals manage documents, transactions, and people. An advanced data room allows for defining the usage privileges of each visitor, dictating their data interaction mechanism, and segregating users based on their role or task.
Insight: Ask the support team representative if they offer the "View As" service inside their solution. This feature will help you make sure each user has appropriate access to the necessary documents and reduce the risks of digital trespassing.
Convenient and secure document sharing
A user-friendly virtual data room with a logical folder structure builds the secure foundation for driving deals forward by letting partners contribute and exchange due diligence documents in real-time. And the security practices such as watermarking and activity tracing help ensure that data remains safe without sacrificing its effectiveness.
Reporting and analytics
A virtual data room can record access details in real-time, allowing you to manage the transaction more effectively and make informed strategic decisions. For example, you can view which investors have already reviewed certain documents and judge the interest level of all potential contributors.
Insight: Reporting tools both allow for smarter deal management and help manage large teams. Generate a progress record to keep track of assignment completion, target achievements, and any other critical to your operation factors.
Branding and positioning
An organized, branded deal room puts real estate professionals in the eyes of clients and business partners. Although the customization service might not appear significant during high-stake projects, adding the extra thought to aligning the data room with your firm's positioning can go a long way.
Q&A and communication
The effectiveness of any service ultimately relies on how easily parties can communicate their concerns and get answers to their questions. Whether you are undergoing due diligence or supervising other deals and projects, ensure that your buyers, partners, and anyone else have the means to voice their position and receive timely feedback. Data room communication instruments can include features like:
Online chats
Actionable commenting
Audio and video conferencing
Built-in Q&A, and more.
What defines a good real estate data room
While almost every virtual data room will offer the basic tools for working with company data, not all solutions are equally suitable for your case. To select a data room provider for your projects, consider the following aspects.
Provider's expertise in real estate
The experience of dealing with confidential data within the real estate industry translates into understanding the overall mechanics and supplying tools for process improvements. A provider that dealt with real estate projects in the past will know how to cooperate with anyone from corporate investors to private buyers and, consequently, offer insights and directions for your project.
Software features
A virtual data room for real estate projects has to offer sufficient tools that will let you manage documents, develop a branded user interface, secure data storage from unauthorized visitors, and supply insightful data analytics. The tools that play a particularly substantial role in secure file sharing and organizing real estate documents include:
Broad file type support
Dynamic watermarks
Multiple-factor user authentication
Download, screenshot, and print restrictions
Details user activity tracking, and others.
Support team
A functional and responsive support team is an indicator of a professional data room provider. Even the most advanced virtual data room might have occasional bugs and inconsistencies, which need to be immediately addressed, so the real estate documents aren't compromised.
Insight: The support team is essential during the initial stages of virtual data room usage. They will train you and your employees on the specifics of using the tool with the most optimal outcome.
ROI
Successful deal management and asset management come at a price. Besides the overall effort and resources, the cost of the virtual data room must also be accounted for during real estate projects.
The key here is to link the value of any particular data room to the price you will pay. To do this effectively, evaluate how many documents and people will circulate your real estate project, as well as what tools you will need in the process. This way, a small broker firm will aim for a cheaper, less-equipped solution, while large and enterprise-level companies will require full functionality with maximum capacity.
Summing up
A well-chosen virtual data room is a versatile solution that can help you organize and secure confidential data, streamline due diligence, and facilitate various real estate project management.
To get the most out of your software experience, on our main page you can find a data room provider with real estate industry experience and a capable support team. Once you find a fitting service, all that is left to do is upload the documents, invite users, and begin to benefit from virtual transaction processing.
FAQ
In real estate, virtual data rooms are widely used by investors, auditors, brokers, lawyers, and industry clients. Thanks to the data room's all-inclusiveness and accessibility, users from real estate can manage multiple projects simultaneously, opening up new opportunities in all segments.
The key features of data rooms for real estate are the management and monitoring of multiple real estate projects in a centralized space. Users can also benefit from real estate video tours directly on the platform, as well as safe collaboration, data storage and sharing.
Typically, the data room for real estate stores acquisition and regulatory documents, leasing and tenancy matters, internal procedures and reporting, zoning memorandums, land title surveys, financial statements, and litigation.