Choosing a virtual data room provider is a rather complicated and effort-demanding process. Partly it is so tricky because of the number of vendors on the market — most of them seem to be somewhat similar, and it's hard to decide which one is better. But also, the issue lies in the fact that every business had slightly or significantly different needs. And despite the hard work data room providers put into making their software as versatile as possible, they will never fulfill the requirement of every single business out there simply because there are too many organizations around the world.
So all the responsibility for the choice falls on the shoulders of organizations. It's their job to determine which provider is the best solution. Vendors have already done their part — they created a dataroom. As a user, you need to consider different criteria and figure out which offer will be suitable for you. This check-list will help you with this mission.
1. Level of protection
Most organizations choose to use virtual data rooms because this server offers better security for corporate documents. Therefore, it's only logical to begin your research keeping the safety of data in mind. It's hard to find a vendor that doesn't protect its repository and data transfer ways with the most advanced encryption. But there should be other security tools, too.
First of all, a data room must offer multi-factor login that eliminates the possibility of unauthorized access. Then, even if an employee unintentionally or intentionally discloses their login data, a malefactor still won't access the virtual data room. Granular permissions and the monitoring of user activity are also a must. These tools give organizations control over who can access files, edit, print, share them, and users' actions. Then it's easy to spot suspicious behavior and cut access to the data room.
Additionally, most data rooms offer watermarks that serve both as a security and branding tool. It would also be nice if a provider offers a Fence View feature that allows users to view spreadsheets safely. And you should also look for the remote shred and remote wipe features — they will be useful if you need to delete a file even if it is downloaded or remove the data room information from a lost or stolen device.
2. Interface
All providers try to offer a simple and easy to use interface. Unfortunately, not all of them succeed here because it's a difficult task. Go through the screenshots a provider offers, look for user reviews, and their opinion on the software's simplicity. And if the vendor provides a demo or a trial — leverage the opportunity to see the data room from within. Remember that some of your employees, partners, or other third-parties might not be tech-savvy enough to handle all the software. That's why a virtual data room must be very intuitive and straight forward.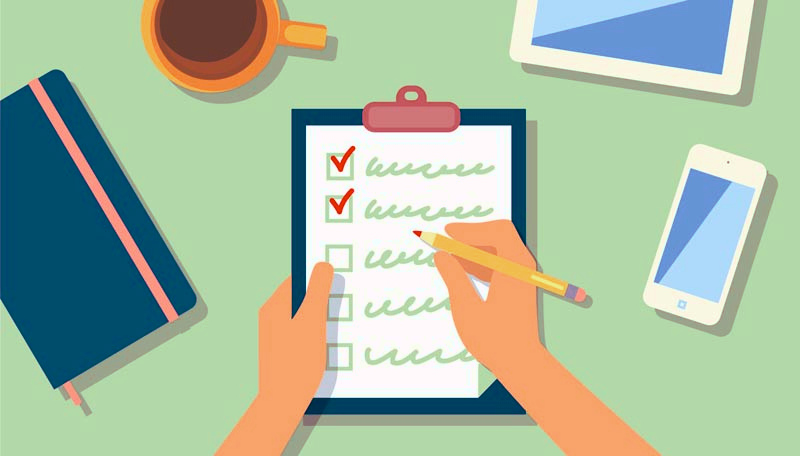 3. Support
If you or other virtual data room users encounter any difficulties, they should have immediate access to the provider's service team. In some cases — when the problem emerges during the deal, for example — even minutes might make a huge difference. So the 24/7 support, preferably in your native language, is not a luxury but a necessity.
4. Accessibility
The perfect situation is that a provider offers a web-based version that doesn't require a user to download and install any software. While it might not be an issue for you to install a virtual data room, it's very inconvenient for third-parties who just need to study the documents. Stick to vendors that are cloud-based and thus offer web-based virtual data rooms. This nuance will help users access the files quickly without any hassle, thus accelerating the process.
5. Control over permissions
Granular permissions mean that you can set each user's level of access down to a single file. This feature gives much more control over corporate information security as you always know who can access files and what they can do to them. So look for a provider that offers such a function. Even though it seems to be a standard nowadays, many data rooms don't have granular permissions.
It will also be advantageous if a virtual data room allows organizations to set expiration dates for specific files or user accounts. Then there is no need to remember revoking access rights or wiping the data — the system will do that automatically.
6. Reports and analytics
One of the most useful features of data rooms is that they provide businesses with reports on user activity. Some vendors offer an elementary version of this function — then you can see just the users' actions. But some advanced providers can supply businesses with detailed analytics that will let entrepreneurs improve their strategy and see flaws in the workflow. Certain data rooms even have artificial intelligence implemented in reports to provide users with valuable insights.
7. Communication
A data room should offer at least the opportunity to comment on documents and a Q&A section. Ideally, users should send each other direct messages within a data room — then all conversations will be safe.
8. Price
You should choose a data room that fits your budget. Some providers have prices that are too high for the quality of their software — so try to determine if the data room you've liked is worth its money.
9. Demo version
Any good provider offers a free demo version that allows potential customers to see the software from within. Some vendors offer a free trial — that's the perfect option. Look for a data room provider with either of these features and make sure you test the software before paying for it. 
TOP 3 Data Rooms
1. iDeals


Read Review
2. Citrix
Read Review
3. Datasite


Read Review