A virtual data room (VDR) is a surefire way to smoothly conduct the due diligence process.
Virtual data rooms grant businesses an opportunity to securely store and share confidential documents using cloud storage, so third parties can't access them.
Data room services significantly facilitate the due diligence process, enabling companies' owners to close deals with potential investors faster and more efficiently.
To streamline documents' organization for the due diligence process, companies usually either prepare a due diligence checklist or use a default template offered by their virtual data room service provider.
Let's cover when businesses need a checklist and what it should include.
When do companies need due diligence checklists?
Any company with clear due diligence goals will need a checklist for a smooth virtual data room organization.

Below are the most common cases for using a due diligence checklist:
Legal due diligence. This is when a potential buyer investigates whether a sell-side or a target company is involved in any legal disputes or has any risky liabilities. All the legal documents are reviewed.
Operational due diligence. This type of due diligence is for checking the manufacturing process, distribution, or supply chain of the company to prevent any capital risks.
Commercial due diligence. A company undergoes commercial due diligence when it needs to identify its position in the industry and outline its potential growth opportunities.
Tax due diligence. This type of due diligence usually occurs when a buying company wants to identify the current and potential tax liabilities of a target company.
Financial due diligence. This is the most common type of due diligence. The goal is to analyze the financial performance of a target company by reviewing its financial documents, such as audited financial statements and balance sheets.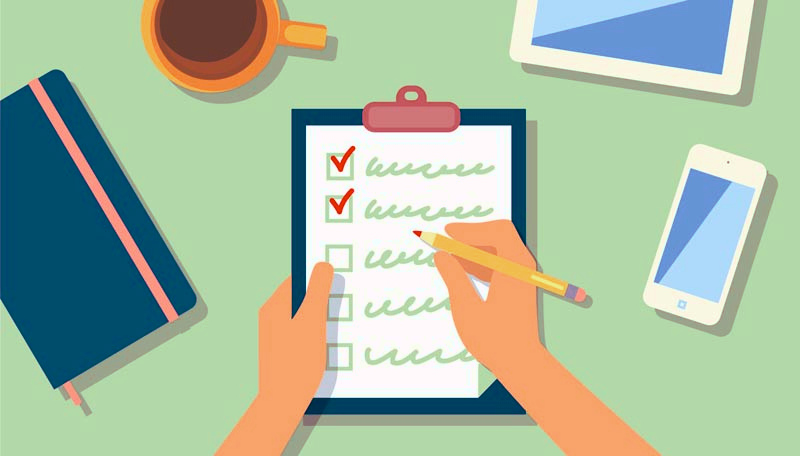 What documents should you include in your due diligence data room checklist?
Naturally, depending on the due diligence goals, the content of the due diligence checklist will differ as well.
Below is a universal yet comprehensive list of diligence documents to include in a virtual data room.
Cap table
The cap table is the first document any investor would need to review.
A capitalization table (cap table) is a table or spreadsheet with information about the company's equity capitalization. In other words, it shows who currently owns the company, what share of the company they own, and includes any historical documents on the previous fundraising rounds.
That's why a cap table is especially important for startups to include in a virtual data room.
Financial documents
Financial documents must-to-include in a virtual data room, no matter the due diligence goal. If your business is seeking future investment or is considering mergers and acquisitions opportunities, make sure to add at least these due diligence documents:
Copies of unaudited financial statements
Copies of audited financial statements (for at least the last three years)
Financial evaluations from external sources
Profit and loss statements
Cash flow projections
Pro forma statements for the next year
Balance sheets
Information on previous fundraising transactions
Legal documents
This category includes general information about the business, its owners, all the legal aspects of previous transactions, etc.
These are some of the most common documents required for an effective due diligence data room checklist:
Articles of incorporation
Loan agreements
List of jurisdictions where a target company is licensed
Status of any and all legal cases
Distributor agreements
Vendor agreements
Information about certifications and compliance a target company corresponds to
Organizational chart showing the corporate structure, including all the subsidiaries
Agreements relating to the past, current, and future mergers and acquisitions rounds
Human resources (HR) documents
This is when a virtual data room is especially important for a secure due diligence process.
A successful investment round is almost impossible without a complete investigation of the employees' organization. Furthermore, considering the fact that it also includes sensitive personal information, top-notch security is vital.
Below are a few examples of HR-related documents to include in a due diligence data room:
Employment agreements
Health and safety policies
Details about training programs
Benefits policies
Employee resumes
Details of employees' positions and wages
Policies regarding sick days, overtimes, and paid holidays
Appraisal policies
Intellectual property documents
This information is critical to add to the data room for businesses that seek mergers and acquisitions opportunities.
Intellectual property documents usually include all the information about the target company's intangible assets.
These are a few examples of intellectual property information a due diligence data room should contain:
Schedule of owned proprietary technology (software, systems, and databases)
Trademarks, brand names, slogans, logos, etc.
Copyrights
Domain names
Product documentation and manuals for the target company's software
Patents
Asset documents
This category of the data room checklist typically includes information on the company's capital assets, like real property, equipment, and machinery.
Potential buyers will want to know about the company's possessions, size, type, impact on any environmental investigations, etc.
Below are some of the documents that should be included in virtual data rooms:
Maintenance procedures and expenditures
Table of fixed assets for the last year with the acquirement date and original cost
Purchase agreements
Taxes
Information about taxes is important to include in virtual data rooms for almost any type of due diligence because it's always a priority for potential investors to investigate.
These are the documents that your data room due diligence should contain:
Tax returns for the last two years
Schedule of completed tax audits for the last five years
List of jurisdictions where a target company pays taxes and files tax returns
Information on tax policies
Why is a virtual data room essential for due diligence?
A virtual data room streamlines and organizes the due diligence process, making it more efficient and, thus, less stressful.
As a rule, all data rooms are user-friendly. It means that all parties involved in the due diligence process have no troubles with data room navigation and management, which significantly accelerates the decision-making process. Moreover, vendors offer dedicated tools such as automatic indexing, which make deal management much more efficient.

Another advantage of virtual data rooms for due diligence is their 24/7 online availability. Physical presence for reviewing marketing plans, financial statements, and other corporate documentation isn't obligatory anymore. Thus, the due diligence process speeds up, which, in turn, accelerates the deal closure as well.
However, the key reason for using a data room for due diligence is the high level of safety it provides. It's crucial for businesses to keep their sensitive information and contracts confidential and protected, and it's easy to do with the security features data rooms provide.
Still can't make a final decision for your business?
Rely on our expert choice – iDeals VDR
Visit Website
To sum up
A data room due diligence checklist is essential if you want to facilitate a deal. It helps to organize all company's documentation and speeds up due diligence.
The content of the data room checklist depends on your individual goals. By relying on the universal recommendations given above, you can create your own checklist. However, you can also ask your VDR provider to assist you with a more detailed data room checklist.
If you have not decided on a virtual data room provider yet, opt for the list of top vendors on our main page.
FAQ
The due diligence checklist is a set of documents the buyer should get from the seller to research and analyze the target company before the M&A transaction. This checklist helps ensure that all relevant information is collected carefully without missing anything important.
Yes, top virtual data room providers offer ready-to-use due diligence checklists to streamline the data collection process. You can use a due diligence checklist as is or adjust it according to your needs. This template also serves as a guide for such common due diligence request categories as financial, legal, commercial, IT, HR, and more.
A target company answers the due diligence checklist to let a buyer know what obligations, problematic contracts, liabilities, litigation risks, and intellectual property issues it may have.