Did you know that 17.5 million credit card numbers were sold on black markets as of September 2022?
This unfortunate reality highlights the significance of safeguarding critical and confidential data, which includes employee identification information and customer databases stored in banking institutions.
This explains why secure file sharing for banks is a top priority today — so is maintaining the trust of customers and stakeholders in the banking industry.
In this article, we delve into the world of safe record transfer in the banking industry. Let's explore the challenges, perils, and solutions in this ever-evolving landscape.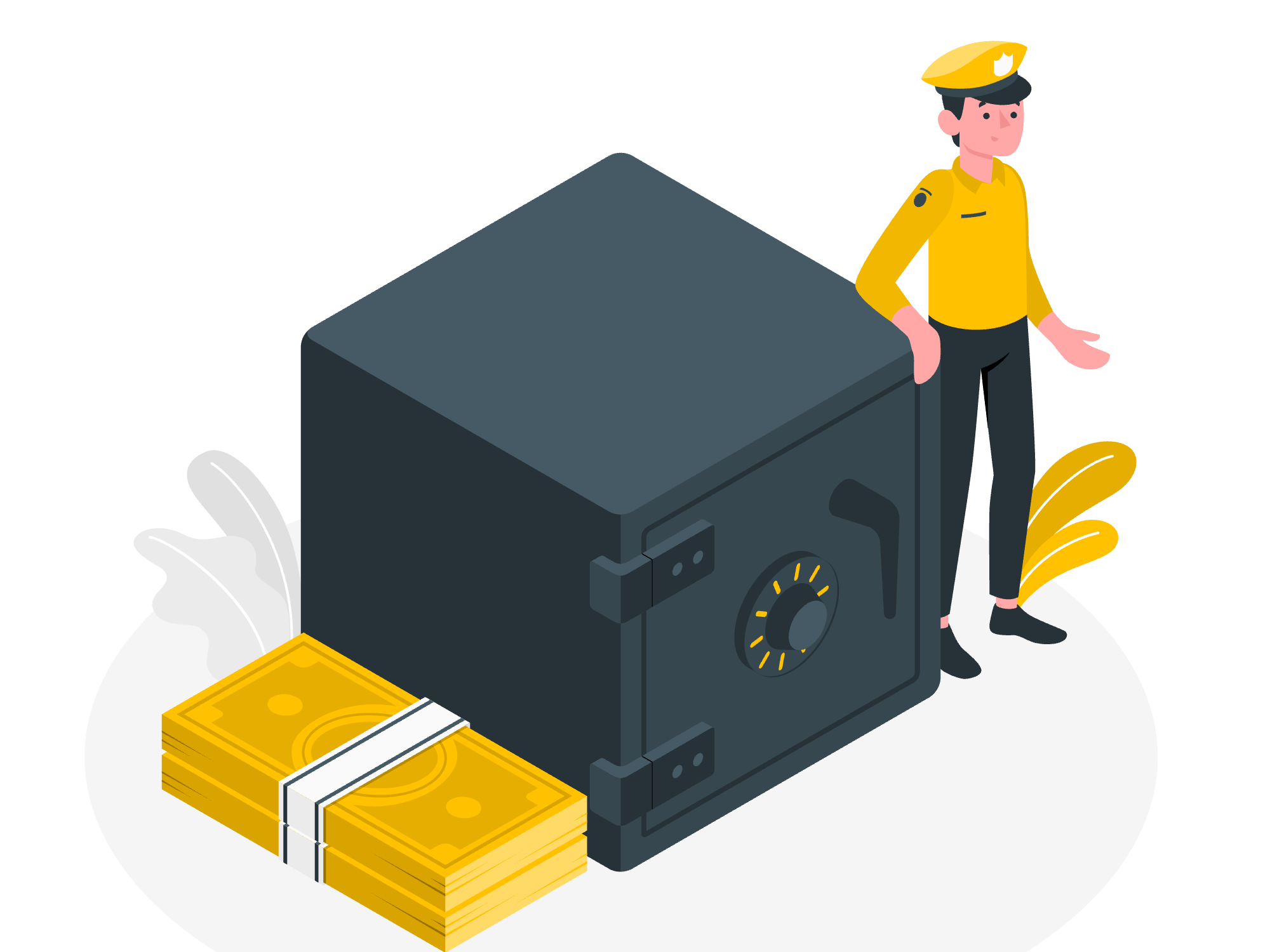 The need for secure file sharing in banks
Banking institutions and credit unions face constant cyber attacks. Robust information exchange solutions are essential for mitigating information breaches and unauthorized disclosures. The latter cause significant reputational harm, legal consequences, and financial losses. That's why IBM Security estimates that the average cost of a data breach in the financial industry was $5.97 million in 2022.
Financial institutions handle and maintain a massive amount of sensitive data — which is why managing information with robust data security systems is critical. As a result, strong cybersecurity in banking is not optional — it is a necessity.
Potential risks and consequences of insecure financial data handling
In the banking industry, insecure financial data handling poses significant safety threats. Let's explore some of the critical dangers:
Data breaches. Unauthorized entry into financial documentation can result in many problems. These include information misappropriation, identity theft, and monetary losses. It can erode customer trust, attract regulatory scrutiny, and lead to legal ramifications. Compliance in file sharing with PCI DSS is crucial. It helps prevent breaches related to credit card data details. Ensuring the safety and support of cardholder information is its main prerogative.

Intellectual property theft. Inadequate information-exchange practices can expose proprietary information, trade secrets, and competitive strategies. This leads to financial losses, weakening market advantage, and reputational damage.

Internal threats. Insider breaches and employee negligence can contribute to compromised data as well. Improper transfers, accidental leaks, and weak access controls increase internal vulnerabilities. They also contribute to damaging its reputation.

Regulatory non-compliance. Unsecured information handling leads to violations of data protection regulations. It results in fines, penalties, and reputational damage.
Social engineering, malware, and phishing attacks facilitate data breaches. According to the Anti-Phishing Working Group (APWG), 27.7% of all phishing attacks in 2022 were aimed at the financial sector.
To mitigate these dangers, the financial services industry must adopt secure file-sharing options, implementing encryption for banking, intrusion control, and audit mechanisms to protect confidential information. These algorithms also ensure compliance with regulatory requirements and customer trust.
Key features of secure file-sharing systems for banks
Fundamental features of a secure information transfer system for financial entities include:
Encryption — Converting documents into an unreadable format during transit and storage and ensuring financial data protection from unauthorized interception or theft.

Access controls — Restricting documentation admission to authorized individuals or groups while preventing any unauthorized entry and strengthening data protection.

Auditing capabilities — Tracking and monitoring user actions for suspect file activity. Detecting suspicious behavior and identifying potential safety breaches, and facilitating compliance with regulations.
These principles are the undisputed gold standard. They help create a secure system for the exchange of confidential banking documents.
Secure file-sharing solutions for banks
Banking institutions strive to protect large amounts of sensitive data. At the same time, they try to follow the letter of the law and ensure regulatory compliance. This is why choosing the right protected documentation transfer solution is crucial.

Our investigation has shown that banks use methods, such as the following, for the secure transfer of files:
Enterprise File Sync and Share (EFSS). Ensure safe cloud storage and data exchange.

Secure email services. Leverage encoding techniques to safeguard email communications and attachments.

Data loss prevention (DLP). Prevent information breaches and unauthorized exfiltration through constant control.

Secure file transfer protocol (SFTP). Enable shielded transfers of stored files online. Use encoding protocols, intrusion controls, and audit trails.

Content collaboration platforms (CCPs). Integrate record sharing, record management, and collaboration features. Promote fortified employee teamwork.

Virtual data rooms (VDRs). Provide granular access controls, record-level encryption, and watermarking. Other notable features are activity tracking, custom branding, and safeguarded user authentication. Offer the opportunity to organize secure communication in the banking sector.
Why are VDRs the most secure way to share files in banking?
The virtual data room market is anticipated to rise to 3.66 USD billion by 2027, as the number of companies using VDRs is continually growing, including the banking sector.
Ensuring the banking industry's data confidentiality and custom branding is the data rooms' priority. As such, the top virtual data room features contributing to their exceptional status include:
Granular access controls. Administrators can define and manage user permissions at various levels. This ensures that only authorized employees or customers access specific files or folders. It minimizes the risk of unauthorized business data entry.

Document-level encryption. A unique encoding key encrypts each piece. This provides an extra layer of safeguarding to clients. It also ensures that even if a hacker compromises one file, others remain fortified. It gives extra guarantees to the organization's partners.

Watermarking. Identifying information such as the recipient's email address or a unique identifier. It helps trace the unauthorized distribution of files.

Activity tracking and audit trails: Allows admins the monitor file views, downloads, uploads, and record modifications. These features provide a comprehensive record of all file-related actions. Meanwhile, enhancing accountability and facilitating compliance with regulatory requirements.

Secure user authentication: Two-factor authentication (2FA) or multi-factor authentication (MFA) for users. They guarantee access to VRD of only authorized individuals with valid credentials.

Digital rights management (DRM): Features enabling administrators to define usage policies for files. They add an extra layer of control over sensitive information. These include printing, copying, or forwarding documents.

User-friendly interface: Intuitive interfaces and streamlined workflows ensure a seamless experience for clients.

Selecting the right file-sharing provider is vital for banking institutions. It ensures security, confidentiality, and data conformity. Evaluating VDRs, consider security features, user-friendliness, compliance certifications, and virtual data room costs.
TOP 5 VDR providers offering solutions for the financial industry
The following are the top five virtual data room providers for secure document sharing for the financial industry.
iDeals
iDeals VDR is a leading virtual data room solution with a focus on business transactions. They specialize in M&A deals, due diligence processes, and board communications across various industries, including banking. iDeals has established a strong presence in the business world, having a record number of reviews from satisfied customers on G2 and Capterra. With features like built-in document redaction, 24/7 industry-leading customer support, advanced Q&A, and a detailed audit trail, iDeals remains a well-recognized name in the industry.
Intralinks
Intralinks provides efficient file-sharing security solutions for banks. It enables instant record access and advanced contract management. Additionally, the company provides seamless collaboration for business deals. Intralinks serves various industries with real-time insights and pre-configured workflows. It supports activities such as bankruptcy, energy deals, IPOs, due diligence, and M&A.
SmartRoom
SmartRoom, developed by BMC Group VDR LLC, is a prominent information management solution. It provides professional services to various industries. The company's focus is on M&A deals, alternative investments, and structured finance. The platform is reliable for effective data room investment banking management. The BMC Group offers SmartRoom for complex processes like restructuring, bankruptcy, and private equities.
Box
Box is a recognized cloud content management platform that offers VDR capabilities. It serves customers from various industries, including the public sector. Box aims to streamline content management for corporate processes. It provides organizations with a comprehensive solution for secure and efficient information management.
Citrix
The organization offers ShareFile, a confidential service for sharing banking documents. ShareFile is a collaboration platform designed for the financial industry. It provides secure access to files, material storage, and safe record transfer features. Citrix ensures confidentiality and integrity with robust encryption, access controls, and audit trails.
It's important to note that this is only a short list of VDR providers for the financial industry. There are other reputable options available. To find a solution that best suits your specific requirements, explore a comprehensive list of VDR providers and their services.
Key takeaways
Protected file sharing is crucial for financial institutions. It safeguards confidential information from data breaches and cyberattacks while enhancing cybersecurity in the banking sector.

Insecure financial information handling has vulnerabilities. Unauthorized documentation disclosures, intellectual property theft, and regulatory non-compliance are the most common.

Virtual data rooms (VDRs) are one of the most secure ways to share files in the banking industry. They offer granular access controls, record-level encoding, and watermarking. Other remarkable features are activity tracking, guarded user authentication, and an easy-to-use interface. A client can access them both on a PC and a mobile device.
FAQ
Banks are capable of sharing documents while adhering to critical security measures and governance capabilities. They offer transparency and control over sensitive information. Other notable features include personally identifiable information (PII) encryption, secure mobile access, two-factor authentication, and remote wiping for lost/stolen devices.
Financial entities can enhance their current information exchange safety by leveraging VDRs. Thanks to using VDRs, they can maintain compliance with legal requirements, securely share sensitive information with stakeholders, and preserve the trust of their customers and employees.