Handling confidential data is a must in the business world. Corporations used to store files in physical data rooms to ensure document security. However, virtual data rooms have gained popularity with the development of new technological solutions and the drastic increase in remote work due to the worldwide pandemic.
Today, a secure virtual data room is an online repository used by various industries like finance, entertainment, healthcare, legal firms, and real estate. As a rule, they need VDRs for the due diligence process, M&A deal management, bankruptcy, or restructuring. 
To choose the best virtual data room, consider its features for secure and convenient management of confidential business information. The most crucial are described below.
Top 9 virtual data room features
Storing sensitive documents in a secure and user-friendly environment is the best way to protect your data and complete deals faster. Here's what data room providers should equip their file repositories with to satisfy users' requirements.
1. Compliance
As safety is the primary concern while dealing with sensitive data, virtual data rooms earn internationally recognized security certifications. Here are the most important:
ISO27001. This certification proves that a data room's Information Security Management System (ISMS) meets the requirements of risk management.
SOC 1. This certification assures a company's user entities that their confidential financial information is handled securely.
SOC 2. This certification identifies how businesses should manage sensitive documents of their customers. The compliance is based on five trust service principles: security, availability, processing integrity, confidentiality, and privacy.
GDPR. The General Data Protection Regulation (GDPR) is an essential part of EU privacy laws. It requires companies to protect the personal data of EU citizens for transactions that occur within EU member states. Non-compliance incurs severe penalties.
2. Document security
Advanced security features are among the most crucial for a virtual data room. That's why a good VDR always has:
Physical security. Confidential documents should be protected physically by employing strict access policies, biometric entry authentication systems, and thorough employee background checks.
Dynamic watermarks. This feature permits admins to see who viewed what, when, or if they edited a file. Watermarks usually show users' names, IP addresses, and dates.
Remote shred. The tool lets admins revoke printing access or delete files if needed. Additionally, they can adjust user permissions remotely, even after a document has been downloaded onto a user's device.
Fence view. It prevents unauthorized file viewing by allowing virtual data room users to see only particular sections of the document. It also helps to prevent screen printing and screen capture.
3. Access security
Let's examine virtual data room features that protect documents from unauthorized access.
Two-factor authentication (2FA). It includes a password and a single-use code sent to a user's mobile phone. The code expires within a few minutes.
Granular access. Granular access can be granted on an individual or group level. Therefore, administrators control who can view, edit, or download a file based on their role in the project.
Time and IP access restriction. The feature allows admins to restrict logins from a particular IP address and set rules for a file session duration.
4. Ease of use
To share sensitive documents easily and seamlessly, users should be provided with the following virtual data room features:
Single sign-on (SSO). The feature allows logging in with a single set of credentials to any of several projects users have access to. It relieves the necessity to remember numerous passwords.
No plugins needed. A plugin-free environment allows viewing important documents in their native format without having to install any additional software.
Streamlined interface. A user-friendly interface is able to streamline the secure document sharing and deal management processes. The interface of a virtual data room should be multilingual and offer auto-translation.
Mobile apps. Access a VDR platform from any device, anytime, and anywhere in a convenient and secure way. The data room should offer extensive deployment options for accessing the data room on- and offline.
5. Easy upload
Virtual deal rooms should also provide features for fast and easy upload of critical information, such as:
Bulk uploads. This feature allows uploading large volumes of data simultaneously to save time.
Drag-n-drop. This permits users to grab and drag a file or folder to a data room quickly and easily.
Any format support. Multiple format support allows uploading documents in any format to a data room. No need for reformatting.
Automatic index numbering. Auto-indexing helps to upload files and folders to a VDR and have them automatically numbered for your convenience.
6. User activity tracking and reporting
Modern virtual data rooms provide features for user-activity monitoring and reporting. These tools help to enhance document control and make file sharing and collaboration even more secure and efficient:
User-activity tracking. Admins can monitor all user actions. This includes tracking document views, prints, and downloads and seeing how long the user has viewed a document.
Full audit trails. The feature is used for recording every action that occurs in a data room. The information helps to maintain internal compliance and can be used for reporting in meetings.
Automated recurring reports. Such reports keep key stakeholders informed on project activity details. Admins can customize such reports to include relevant info and schedule emails.
7. Q&A block
While accessing sensitive information, users might have questions about the documents. Through Q&A virtual data room features, they can get answers to their queries in real-time:
FAQ. This function helps to create a list of the most common questions users have regarding the documents in a virtual data room. Once the answers are ready, admins can prepare the FAQ section. It is a searchable and secure resource that authorized users can refer to when needed.
Live discussions. The feature allows accessing various threads and posts, starting new threads, asking questions, and participating in discussions related to user projects.
Question status. It helps to enhance efficiency by automatically or manually giving status to each project question. Users can receive updates to stay in control of the most critical tasks.
Expert assigning. Users can assign questions and tasks to experts specializing in definite areas. It helps to speed up all business processes significantly.
8. Customization
Virtual data room features should be customizable to meet unique business needs like complex financial transactions or a lengthy due diligence process. A few options that can be tailored are:
Banner image. This function allows for the customization of a virtual data room with a brand logo and banner image. It provides users with a personalized viewing experience.
User number. Businesses will have a varying number of VDR members. Moreover, the number of users can fluctuate over time. That's why a VDR subscriber should be able to customize how many users can access a room.
Storage volume. As different businesses have different needs, a VDR solution should be customizable in terms of the number of gigabytes it provides its customers.
9. Customer support
A good virtual data room should be outfitted with the finest customer support teams. Thus, if a user has a question or request, they can count on the online help. Its advantages include:
24/7 availability. Users can contact VDR support specialists at any time.
Multichannel communication. It's important to be able to contact the VDR support team by a variety of communication means, including live chat, email, and phone.
Multilingual support. Users can communicate with support experts in the language they prefer.
Help center. It's important to get extra support and guidance by gaining access to educational and training materials from the help center.
Virtual data room providers are different, and that's why their features may vary significantly. Some providers only offer basic functionality, while others provide customers with advanced security and management tools.
To choose the most suitable virtual data room, define the requirements that best suit your business needs. Then, compare solutions by reading reviews and testing the platforms using free trials. You can find the best virtual data room providers on our main page.
TOP 3 Data Rooms
1. iDeals


Read Review
2. Intralinks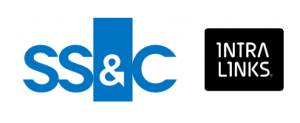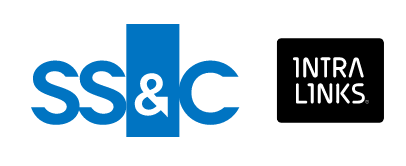 Read Review
3. SmartRoom

Read Review