The business environment has been struggling through many hardships over the past few years, and they won't slow down in 2023, whether we like it or not. Thus, business leaders worldwide have to deal with the COVID-19 consequences, ongoing economic turbulence, the war in Ukraine, and tensions between the West and China.
So, according to Forbes, accelerated digital transformation will have almost the most significant impact on how we work and do business in 2023. Therefore, businesses need to ensure that the appropriate technology is integrated into their workflows to be ready for this. Fortunately, virtual data rooms may become a win-win solution for any industry.
Today, a virtual data room is a secure document sharing solution used by various industries like finance, entertainment, healthcare, legal firms, and real estate. As a rule, they choose VDR as a much better alternative to physical data rooms for the due diligence process, M&A deal management, bankruptcy, or restructuring.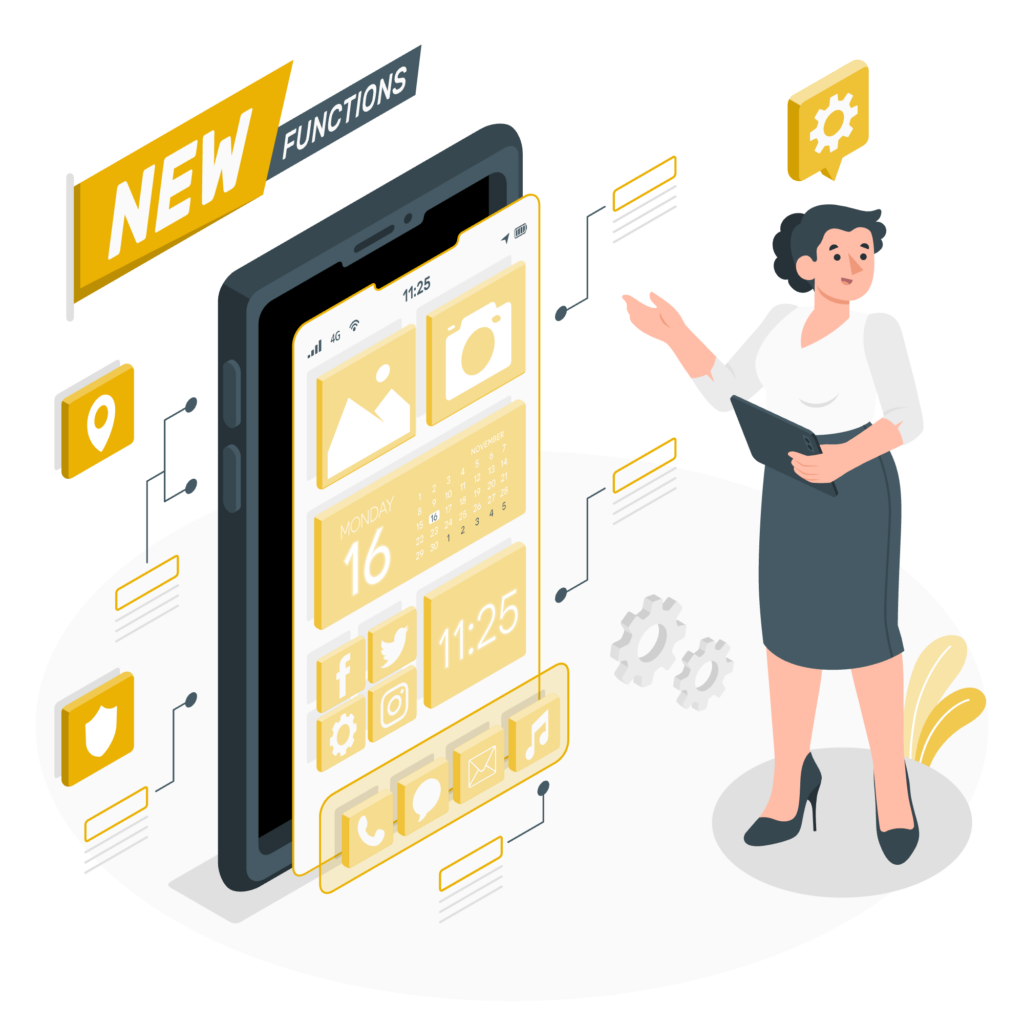 So, if you need help choosing the best virtual data room, we invite you to review the most critical features that ensure bank-level security, data and user management convenience, workflow transparency, and seamless cooperation with all parties to the transaction.
Top 6 virtual data room features
Storing important documents in a secure and user-friendly environment is the best way to protect your data and complete deals faster. Here's what secure virtual data room providers should equip their file repositories with to satisfy users' requirements:
Document security
Access security
Document management
Reporting
Q&A
User-friendliness
1. Document security
As safety is the primary concern while dealing with sensitive data, data rooms encompass sophisticated data security mechanisms to deliver unparalleled data protection.
Here are the key features of a virtual data room that allow users to store and share sensitive documents no matter how many people are involved in the due diligence process:
Redaction. Redaction is removing (blacking out) fragments of text from a document. With this feature, you can quickly redact text, images, or specific areas of documents. It secures all personally identifiable information and critical business data.

Users can redact PDF, doc, docx, txt, ppt, pptx, jpg, gif, and many other file formats depending on the provider. Note that Q&A attachments are often not redacted. Therefore, remove sensitive data from these attachments before uploading them to your data room.

Dynamic watermarking. A watermark is a specially designed mark that appears on top of a document when viewed, printed, or downloaded to add security. You can customize a watermark with a username, email, IP address, company name, time and date. Some providers recommend saving watermarks on viewed, printed, and downloaded as PDF / encrypted files.

Users can also include custom headers containing the document name and page number when this file is printed or downloaded. Additionally, you may secure downloaded and printed documents with a personally-identifiable footer mark without affecting page contents.

Fence view. This feature protects confidential data against unauthorized viewing, providing a restricted viewing mode. Specifically, a user can view files in a browser, but only a portion of the file is visible. Users can see the area of a screen where they hover their cursor, but a fence and watermarks mask the rest of the file. It prevents copying the whole page from camera shot attacks.
2. Access security
One of the most important features of virtual data room is access control tools, in particular, the following:
Granular user permissions. With this feature, admins can manage user permissions for viewing, printing, secure PDF downloading, original document downloading, and editing based on the roles and tasks of an individual user or group. Basically, user groups are as follows: administrators, restricted administrators, collaboration users, and individual users.

Two-factor authentication. Two-step verification of user identity requires a password and a one-time SMS code received on a user's mobile phone for successful authentication.
Time and IP restrictions. Time and IP access restriction is an additional way to protect and manage sensitive documents by restricting access to specific users within a certain period or range of IP addresses.

Single sign-on. SSO system allows right users to authenticate once and safely access separate secured systems without re-entering credentials. Leading vendors offer SAML 2.0 integration with identity management solution providers such as Active Directory Federation Services, Okta, OneLogin, Azure AD, Ping Identity, and more.
3. Document management
The following set of VDR features aims to simplify and speed up complex financial transactions as much as possible and includes the following tools:
Drag-n-drop file upload. Data upload becomes as simple as possible with the drag-and-drop tool, as the user can upload files from the computer to the data room with only one click.

Bulk upload. You can upload multiple documents at once, regardless of their size. Moreover, bulk downloads of files in any format, including ZIP archives, are also available. Also, unlike the cloud-based version, the desktop one saves all the data in its original format in a folder rather than a ZIP package.
Full-text search. The OCR system makes finding information swift by using keywords you enter and applying search filters. Also, with more advanced search features, users can search by exact or partial matches, exclude/or/and logical operators, and additional filters such as New, Viewed, Favorites, etc.

File labels. File labels help you categorize and search for documents. Typically, only admins can manage labels, while users can assign and unassign specific labels and filter documents based on the labels assigned to them.

Auto-indexing. An organized data room folder structure is a breeze when a virtual data room organizes thousands of files automatically. Furthermore, you can choose how the documents are arranged – in sequential numbering or numerical-alphabetical order.
4. Reporting
Document security continues beyond mechanisms for protecting their storage and access. To be more precise, you need solutions for user activity monitoring. Most often, the following VDR features are offered for this:
Full audit trails. Audit logs capture every activity in the data room, allowing a team to maintain internal compliance. Moreover, these reports are available in Excel, PDF, and printable formats so that you can provide them in presentations or meetings.

Color-coded reports. Identifying your data rooms' most active user groups and the most visited sections with "heat map" reports is easy and quick. In particular, color-coded reports help make decisions and provide the ability to track what is happening in workspaces without time-consuming research.

Group overview reports. This solution is a comprehensive snapshot of group activity, revealing the number of deal parties invited, users logged in, permitted and accessed documents, Q&A questions posted, and more.
5. Q&A
As one of the most crucial data room features for smooth enterprise collaboration throughout deals, the Q&A module covers the following functions:
FAQ. Since questions to ask during an acquisition, merger, IPO, or another project are often similar, you can use the FAQ section and answer some in advance. This way, potential investors, lawyers, advisors and other parties receive a comprehensive searchable resource with all the critical and sensitive information about the transaction.

Q&A reports. This data room solution is valuable for legal purposes because it enables keeping records of all Q&A messages. Plus, you can export these materials to a spreadsheet for convenience.

Expert assignment. Users can assign a specific question to a competent expert, such as law, finance, or marketing. In addition, there are two ways to assign a question: automatic and manual. Finally, you can reassign or unassign your question while it is pending.
6. User-friendliness
Comfortable data and workflow management are only possible if the provider delivers virtual data room usability features. Here are the ones making user experience equally enjoyable for tech-savvy and non-tech-savvy parties:
Data room branding. Customization tools help you create a familiar collaborative workspace. You can add branding, your company logo, and a dashboard image. Moreover, users choose the user interface colour and customize the invitation email.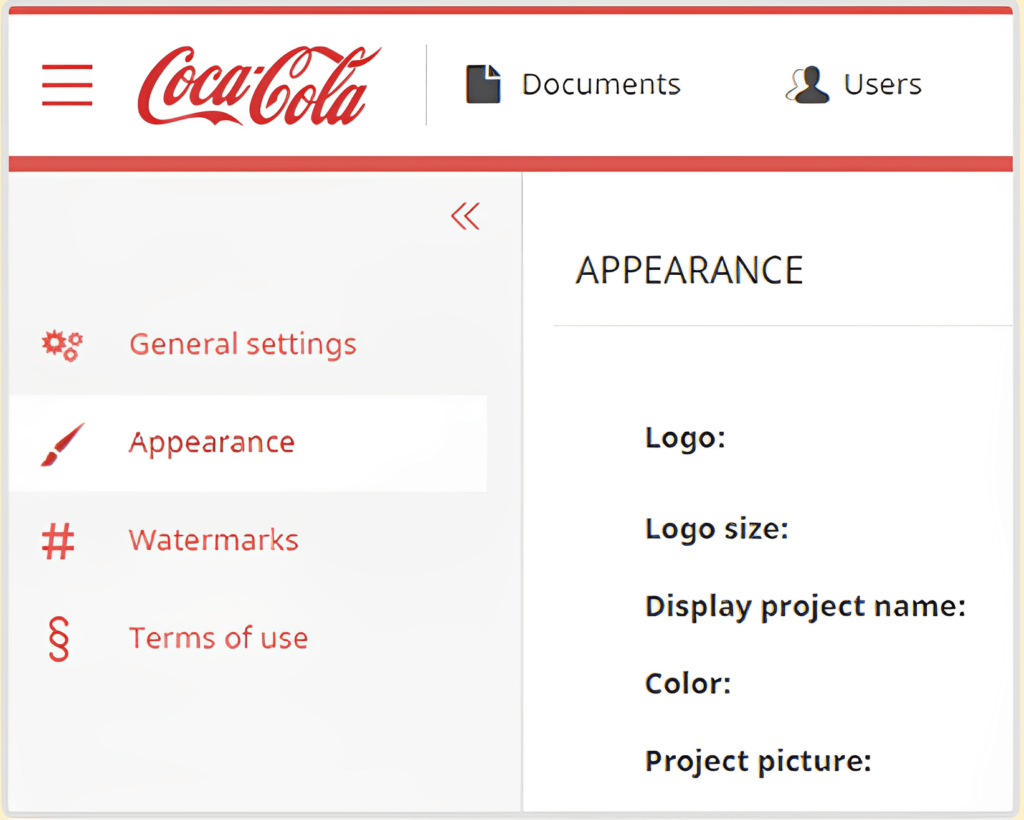 Multilingual interface. The multilingual interface significantly simplifies cross-board collaboration. Thus, some top data room vendors provide user-friendly interface in over 15 languages.
iOS and Android apps. You can stay productive no matter where you are with iOS and Android apps. Remote access provides equally robust document security through data encryption, multiple-step verification, and dynamic watermarks. But at the same time, the functionality of a mobile app may be fully accessible or limited, depending on the VDR provider.

No plugins/Java. A good virtual data room provider allows you to view files in their native format without additional software, plugins, and Java. As a result, you save your valuable time by having all the documents automatically prepared for viewing.

Scroll-through viewer. Jumping from the currently viewed document to the next one in a folder is instant with the scroll-through viewer. So if you need to view hundreds of files, you can do it much faster from now on.
Note: After using Google Drive for years, you may ask about the differences between virtual data rooms and Google Drive. The answer is simple: unlike Google Drive, modern virtual data rooms deliver top-notch security and all-inclusive functionality designed specifically for business leaders.
Choosing right VDR features for your business
Of course, the data room's "rightness" depends on your team's needs and the deal's specifics. For example, when choosing VDR software for due diligence and M&A, it is essential to look for advanced security features since the transaction requires robust data protection. On the other hand, if you'll use a data room for content management, explore modern artificial intelligence tools that make working with documents fast and enjoyable.
In any case, you may benefit from the following technology-driven features in 2023 to smooth things over in the current business environment:
AI and machine learning. In virtual deal rooms, artificial intelligence goes beyond detecting document changes to improve data quality. Furthermore, all the features based on machine learning analyze and automate various processes to provide more transparency over a business deal and add value to data room admins.
Swift response and help. The VDR customer support team should become an extra member of your team. In other words, if you have a technical problem or need help organizing your workspaces, you should receive unlimited support from a competent expert. The best providers are available 24/7/365, provide training materials, respond within 30 seconds and stay with you until the best solution is found.
Complete audit trails. Transparency and accountability are critical to a transaction outcome, especially when the external parties are in different countries. So if you can track every user and every document, you can be sure that your business is safe and that all parties are honest.
Auto-notifications on new activity. Unforeseen situations may often arise, both favorable and unfavorable. In any case, a data room should update you with all new activities by sending notifications to your device.
Key takeaways
Virtual data rooms are an ultra-secure and multifunctional solution to enhance deals in today's challenging business world. They provide a secure environment to store and exchange confidential documents.
Virtual data room providers are different, so their features may vary significantly. For example, some providers only offer basic functionality, while others provide advanced security and management tools. 
To choose the most suitable virtual data room, define the requirements that best suit your business needs. Then, compare solutions by reading reviews and testing the platforms using free trials.
FAQ
Common data room features include document security with watermarks, remote shred, and fence view. There is also access security with multi-factor authentication and time and IP access restrictions. Ease of use is ensured through a user-friendly interface, SSO, and mobile apps. Another tool is activity tracking with audit trails and reports.
Determine the most important data room features for your business based on your needs. If data security is vital to your organization, choose a provider with the most effective data protection mechanisms. If you handle multiple projects simultaneously, make sure that the solution offers enough features to manage users and data easily.
Virtual data rooms cover numerous authentication and document control features, including biometric entry authentication systems, multiple-factor authentication, time and IP access restrictions, granular user permissions, etc.