As a startup business, it's essential to have a secure and organized way to store, access, and track important documents. Furthermore, based on our experience, early-stage companies do better when they can share sensitive data with potential investors and partners quickly and easily. Finally, collaboration and workflow management solutions may greatly simplify a complex due diligence process and help find the right investors for startup financing.
That's why virtual data rooms are a top choice for startups to get the ball rolling avoiding the most common reasons for failure.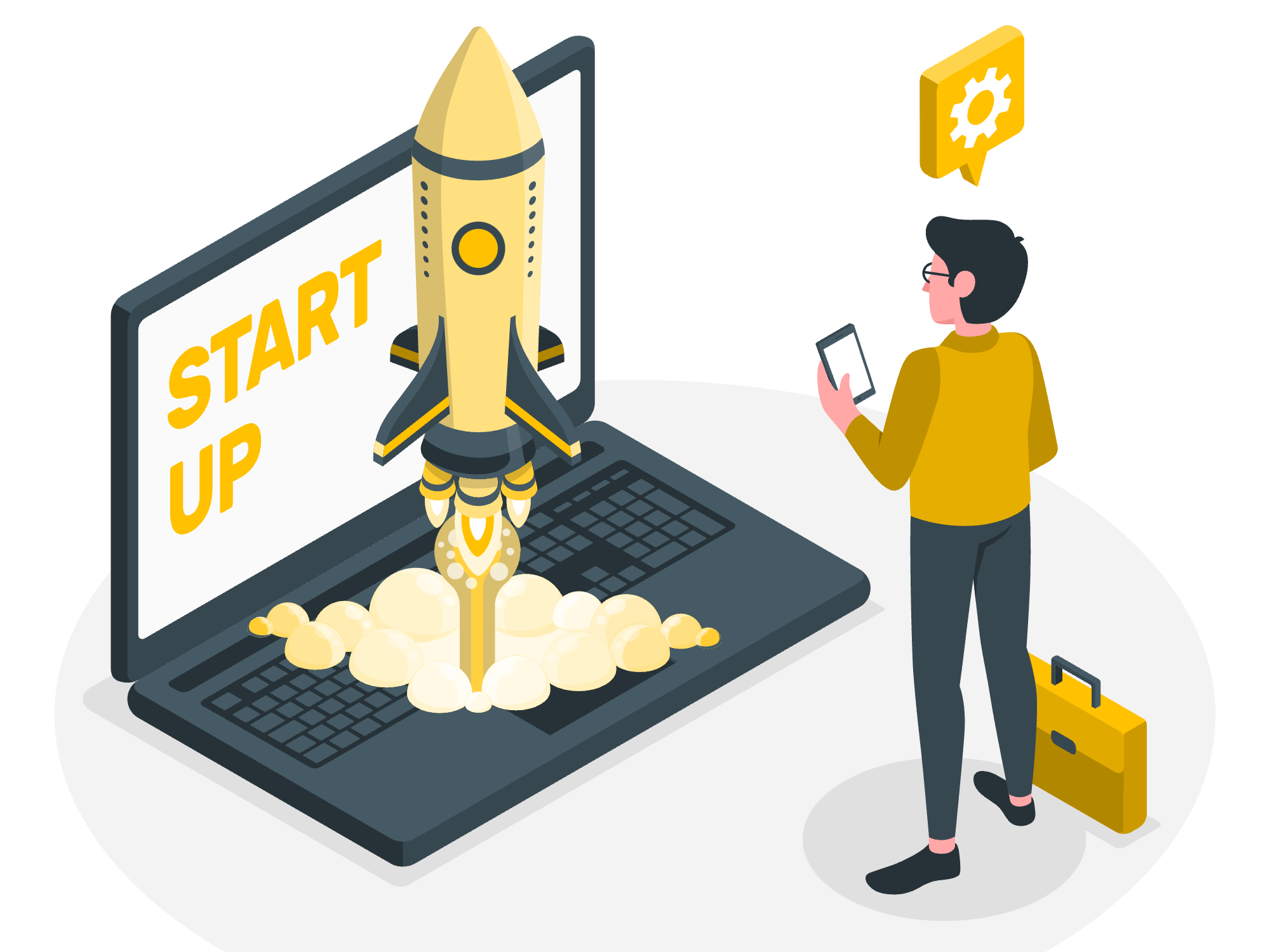 What is a virtual data room for startups?
Data room for startups is a cloud-based software for storing files, managing business, and processing deals. These virtual spaces that serve as document storage with an option to communicate, process various transactions, access and collaborate on files remotely, and more.
Due to their advanced security features, data room technologies are traditionally recognized as software for M&A, the due diligence process, and initial public offering. But data room potential stretches out well beyond that. Specifically, it serves as an instrument to reach and impress investors. Then, once the investor has been found, a data room turns into a solution for running operations with optimized transaction value and business transparency.
Why does a startup need a data room?
The answer is simple: virtual data room solutions allow the startup to manage and protect sensitive data while enabling key stakeholders to access and review the necessary information.
In addition to providing secure storage and document sharing, data rooms encompass multiple secure collaboration features strengthening investor relationships and accelerating the deal flow.
Finally, startups virtual data rooms can also help you comply with data privacy regulations. By having a secure repository for sensitive information, the startup can ensure that all data is stored and accessed under the law.
0

% completed
TOP provider according to your answers
Fundraising data room benefits for startups
Our findings indicate that startup founders have a lot on their plates apart from fundraising. Any young business is constantly searching for an edge over competitor companies and solutions to secure sensitive documentation. All this is mixed with the challenges of managing a forming team and visualizing the long-term goals for the company.
Insight: Virtual data room vs. generic cloud storage. In some cases, when startup founders don't have experience with data room software or operate with extremely low budgets, they decide to use public access platforms like Google Drive or Dropbox. But while these solutions allow storing and sharing documents, their functionality and data safekeeping mechanisms cannot compare with an investor data room.
Data rooms offer instruments for anything a startup might need, including secure channels for investor communication. And the data room software cost ultimately translates into the best tool to impress potential investors without compromising information safety.
Below is a summary of the advantages fundraising data room access offers to a startup.
Data leaks protection
A data leak can cost a company a lot of money and effort and ultimately destroy a startup. That's why reputable virtual data room providers protect both the storage and data transfer methods with reliable encryption methods.
The combination of security protocols allows monitoring the access to data, limiting the ways investors interact with it and ensuring human error is ruled out with the tools like digital watermarking and read-only rights.
Additional instruments that help startups secure their intellectual property and other confidential documents include:
Multi-factor authentication
Granular permissions configured for each user or investor
Automatic NDA agreements
Activity reports
Remote access revocation
Improved investor outreach
A data room offers regulated but effortless access to an organized collection of relevant and recent data. By leveraging centralization and online communication tools, startup founders will quickly find effective approaches to interest and engage the investors.
It is also possible to create a separate space to personally deal with a lead investor, provide more data, and facilitate negotiations.
Startup data room features that come in handy in this case are:
Versatile file format support
Built-in Q&A manager
Integrated video conferencing
Better image
With the right provider, it is possible to make the data room share the same colors and logo with the company site, giving a unified feel to the whole fundraising process. A startup can also customize each document in the due diligence list to match the brand and imprint the image in the prospective investors' minds.
Some tools that assist with making a good first impression are:
Color, logo, and language customization
User-friendly interface
Easy navigation between documents, including preview and full-text search
Accelerated processing
Gathering and organizing all the due diligence documentation and other sensitive information beforehand can significantly speed up capital raising. Investors need to access a lot of data during any funding round, from the seed stage to C-series. And the faster an investor can review the required documents, the faster they will make a decision.
Fundraising data room features that speed up deal processing for a startup include:
Pre-configured due diligence checklists and templates
Automated indexing, sorting, and labeling
Bulk uploading
Built-in individual and group chats
All-round control
Activity reporting and automated analytics allow data room admins to gather insights into who accessed each file and how long they have interacted with it.
For example, the startup founders can use the reporting tools to:
Assign tasks and check their completion progress
Evaluate interest levels of multiple investors
Make on-the-spot organizational adjustments
What to include in a startup data room
An investor data room is the face of the startup. The founders must work with the team to feature all the relevant documents, press-release articles, market overviews, several-format pitch decks, and more.
Insight: A perfect pitch deck. A compelling pitch deck is more than a cap table with a logo. The investors have to understand the company's mission and vision, as well as find ways to relate to its culture. To catch the attention of specific investors, it can be helpful to study their portfolio companies and pick up on design and purpose tendencies they share.
As for the documents that will be essential, here are a few universal document groups:
Company documents
Investor rights agreement
Restated articles of incorporation
First refusal and co-sale agreements
Board of directors' summary
Market research
Financial documents
Profit and loss financial statements
Financial updates and projections
Past investor updates
Growth reports
Financial models
Other documents
Intellectual property information, including patents trademarks
Onboarding documents and hiring process structure
Employee contracts
API documentation
Domain name ownership
An experienced investor data room provider would offer a complete list of the required documentation for streamlined due diligence process and give you valuable tips on how to structure a data room.
Navigating fundraising and M&A with a data room
Startups use virtual data rooms to organize fundraising or M&A deals. As a rule, its application is based on the business's size and the deal's stage and nature.
When companies try to get someone to invest in or buy them, they prepare a deck presenting their most significant accomplishments and progress. But, unfortunately, this sensitive information gets sent to others you can't control, which is sometimes risky.
A virtual data room helps companies manage this stage. By putting the presentation online and giving shareholders the link, you can see who viewed it, how long it took, and if they shared your sensitive data with others.
Moreover, a virtual data room is used after finalizing M&A to exchange reports on financial performance and other critical areas. After all, it is still essential to keep talking to your investors and give them valuable updates when the deal is struck.
How to choose a virtual data room for a startup
Founders have a very important mission to find fitting investors and secure funds for their startup. An investor data room is irreplaceable in this process as it allows focusing on a larger picture rather than on organizational specifics.
Not all data rooms are equally suitable for startups. The following four factors will help to filter out the providers that will assist in the capital raising without hurting the budget or requiring too much time.
Security
Document security is essential for a startup data room, and there is not a lot of space for compromise. However, it is still possible to navigate between different extents of safety advancements. To ensure the deal processing is convenient for each investor, and at the same time the confidential information is not compromised, a startup needs the following features:
Physical data centers in a secure location that undergo regular third-party audits
Multiple levels of data room access rights
256-bit SSL encryption applied to files at-rest and in-transfer
Watermarks and NDA alerts for extra sensitive documents
Required features
Startup founders do not require too many virtual data room features at early stages. For example, customer-managed encryption or enterprise-level workflows won't apply to the fundraising process, and there is no reason to pay extra for them.
To create an equipped yet straightforward business environment for the company and potential investors, the data room has to offer tools such as:
Intuitive solutions for uploading and organizing documents
An option to sort team members and their access privileges into groups
Unlimited guest visitors
Activity analytics
Price
Every provider has a distinct approach to the virtual data room pricing model. For instance, long-term subscription contracts or fixed plans with extensive user and storage allowances aren't suitable for a startup.
The pricing models that will work best for startups are:
Fundraising is a single project that doesn't typically require several data rooms. Investors and startup representatives will have enough room to communicate as long as the provider offers sufficient storage space and guest users.
A fundraising data room will have a relatively limited amount of company documents, so the final cost shouldn't be too high. However, it is worth mentioning that per-page pricing can quickly get out of hand if the company grows or acquires other businesses.
Text documents don't take a lot of space, which makes per-gigabyte payments logical. But in case the data room will need to accommodate more data formats, such as videos or audios, the bill will increase significantly.
This approach is perfect when there are not too many team members. As long as the investors can participate in the process through free guest access, the founders will not need to invest a lot.
Free trial
Free trials are extremely helpful for testing any specific data room from the perspective of startup requirements. Administrators and users can use the trial period to practice using the software, reenact presenting to Investors, and outline document organization layouts.
Note: A free trial is not the same as a free demo. Trial periods mean access to the platform's functionality for a certain period without any compensation obligations. And a demo is a provider-curated introduction to the software features, typically via a video call.
Provider reviews
Before setting up a virtual data room, the startup must explore all the available feedback across independent review platforms. The most valuable reviews will include opinions from either investors or past fund seekers and feature information on the software usability, features, and customer care quality.
Other aspects of a fundraising data room that can be evaluated through reviews include customization, affordability, and adaptability to market changes.
Based on our observations choosing highly secure and feature-rich software for your team may be challenging. Still, you can safely rely on the top user's choice, iDeals. It is the best data room for startups featuring all you need for accelerating growth and investment opportunities in 2023.
Still can't make a final decision for your business?
Rely on our expert choice – iDeals VDR
Visit Website
Startup data room key takeaways
With the economic downturn continuing in 2023, startups may face hard times. More specifically, four out of five startups are at risk of failing in what would be the most massive early-stage business extinction since the 2008 financial crisis.
However, there are also some reasons to be optimistic about starting a business in 2023. And what is of great importance in today's digitized business world is the tool you choose to attract and cooperate with investors. So, virtual data rooms can become your key to success during this challenging time!
You can find the best virtual data room tools for your startup on our main page.
FAQ
A data room for startups is more than a secure storage for confidential documents and a safe way to share them. A data room for startups is also a way to impress an investor and thus increase the chances of raising capital. When you use VDR, the investor gains confidence in your transparency, organization, and serious intentions.
Typically, investors look for the following things in a data room: an overview folder with critical startup data, financials and cap tables, market data and research, incorporation docs, past investor updates, customer references, IP information, etc.
The best way to use virtual data rooms for startups is to collect and structure relevant data in an efficient way to offer investors a secure, transparent, and seamless due diligence process. Some data room providers deliver virtual workspace branding, which is also a great way to make a startup more recognizable and reputable.