The private equity business is demonstrating a steady rise after COVID-19. The global private equity market reached nearly $5 trillion in 2021, with no signs of slowing down anytime soon. With such huge equity capital, it's important for private equity firms to have secure and efficient access to data related to potential investments.
And that's how we get to the private equity virtual data room.
A virtual data room offers private equity firms an efficient and cost-effective way to store and manage confidential information in a secure online environment. Virtual data rooms are vital to the success of a private equity firm, which is also why the VDR market should reach $3 billion by 2025.
But how does a virtual data room support investors and private equity deals? What are the benefits of using a data room for funds and private equity? Keep reading to find out!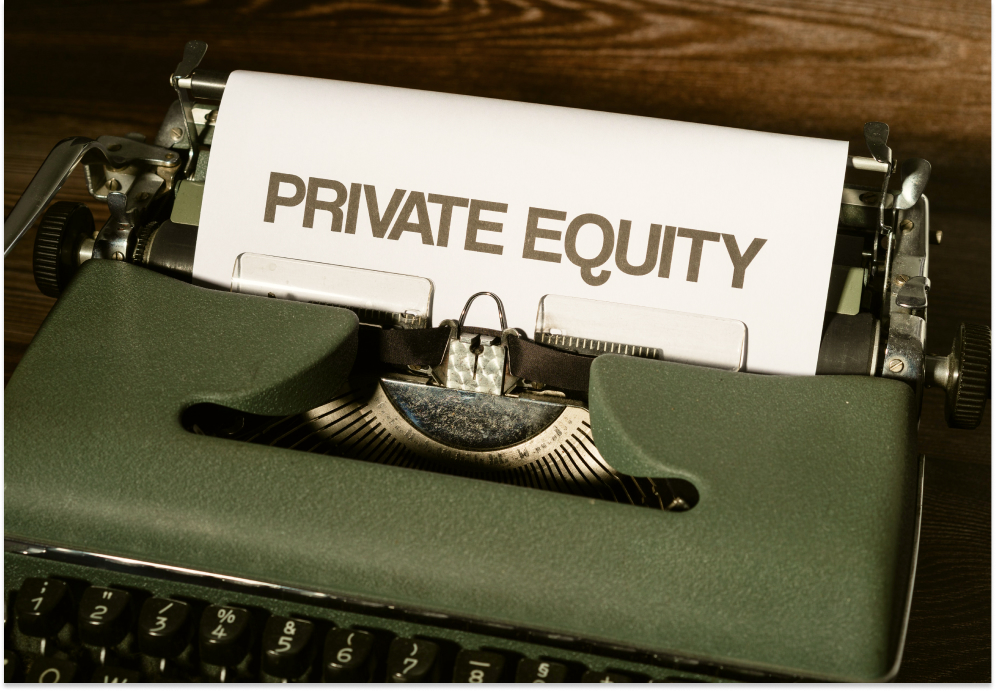 Defining virtual data rooms in the private equity sector
Virtual data room providers support the private equity sector, providing a secure environment to store and share confidential information related to potential investments. But what is a private equity data room?
A private equity data room is an online repository for securely storing and sharing confidential documents. It facilitates the due diligence process when considering investments or exits in the private equity space. A typical data room private equity gives a complete, organized view of all relevant documents and information, enabling investors to assess opportunities quickly and make informed decisions. It comes with many features, such as:
Automated user provisioning
Two-step authentication
Investor reporting
Unlimited data storage
Customizable access levels
Collaboration tools
Besides that, a virtual data room provider enables private equity firms to access and securely exchange crucial documents. That includes term sheets, shareholder agreements, diligence process reports, financial statements, market research materials, and more.
These and many other features of private equity data room solutions provide a secure foundation for raising debt capital and creating a solid investment strategy.
5 advantages of using VDRs for private equity deals
Private equity data room software obviously has a lot of features, but it's important to understand the way it supports private equity deals. Here are the top five advantages of using virtual data room providers.
1. Safe data storage
Virtual data room solutions provide strong encryption and two-step authentication for secure access, ensuring that confidential documents are only seen by the right people. The system limits access and provides complex control over user accounts and permissions, protecting the data integrity of your private equity deals.
2. The improved due diligence process
Secure online environment of virtual data rooms guarantees a much faster and more efficient due diligence process. VDR for due diligence eliminates manual processes that can otherwise take days or weeks, helping you to assess portfolio companies quickly and with greater accuracy.
3. Better data integrity in partnerships
Investors who rely on a virtual data room platform can easily manage and monitor access to documents. That way, they can be sure that their confidential information remains secure and available to authorized users only. Even if you fail to close private equity deals with your partners, you can still be sure that confidential documents are safe and secure.
4. Secure board communication
A virtual data room for private equity provides a secure platform for private equity firms to communicate with their boards. Board members can use the system to exchange messages, share reports and sensitive information, and access important documents in real time. Simply put, investors can securely communicate with each other without any risk of data leakage.
5. Simple supervision of private equity deals
Private equity data room software service gives you a detailed overview of activity logs. The platform enables investors to easily track and monitor the progress of their private equity investments. With this system at your disposal, you can keep an eye on all stages of the process remotely.
Common private equity data room solutions
A virtual data room for private equity comes with numerous useful solutions. For instance, it helps users pinpoint and assess investment opportunities, and for that reason, they can make better-informed decisions and maximize the value of their investments.
Private equity firms also benefit from features such as automated user provisioning, investor reporting, unlimited data storage, customizable access levels, and more. Private equity due diligence is another key feature, as it helps firms to quickly and accurately assess portfolio companies.
Audits are yet another aspect of every deal process. Virtual data rooms play a major role here because they offer an automated audit trail that simplifies the process and reduces the time to close. It solidifies due diligence, boosts investor management, safeguards confidential information, and enables secure board communication.
The best thing is that the average virtual data room pricing is rather modest, especially for private equities expecting to gain massive revenues. Virtual data rooms are suitable for any company or individual investor who has sensitive or confidential documents to share. The bottom line is that this type of technology can help investors close more deals faster, with greater accuracy and assurance.
Still can't make a final decision for your business?
Rely on our expert choice – iDeals VDR
Visit Website
Application examples of virtual data rooms for private equity firms
Virtual data rooms are equipped with features that make all private equity deals smoother, faster, and more secure. Below are a few examples that showcase practical applications of a modern virtual data room provider.
1. Mergers and acquisitions
You can use a virtual data room solution in the process of mergers and acquisitions. The M&A data room is a great way to securely share documents, manage document versions, and collect signatures from all parties involved.
2. Audit logs
The system keeps an audit log that tracks activity levels across the platform. It sets granular user permissions to ensure that all users have the right information. Audit logs will track when a particular document was accessed and by whom. That helps investors maintain accurate records of their deals, which are essential for compliance purposes.
3. Deal-sourcing
Virtual data rooms enable private equity firms to find attractive investment opportunities quickly, sort them into manageable categories, and narrow down options in less time. Besides that, they simplify deal attribution analysis, helping investors to easily keep track of their deals and assess them accurately.
4. Risk identification
Virtual data room for private equity also offers features that make it easier to identify risks associated with certain investments. Unlike physical data rooms, their digital counterparts guarantee access to the most up-to-date data in a well-structured manner. That helps investors make informed decisions using updated and accurate information exclusively.
5. Transaction overview
Finally, virtual data rooms provide investors with a comprehensive overview of their transaction process. Thanks to an intuitive dashboard, it's easy to keep track of all the deals a private equity firm is working on, as well as their respective progress. The system allows users to manage documents throughout the deal lifecycle, track changes, and gain insights into the risks and opportunities associated with a particular investment.
Main trends to follow in the VDR sector
The VDR market is based on cutting-edge technology, but the entire ecosystem is still growing and developing. That's why you should keep an eye on the ball and follow the latest trends in this field. Below are the most important trends that drive further growth of the VDR industry.
Booming data generation
If there is one thing that will remain true in the digital age, it's that the data will continue to grow exponentially. A report, shows that people create 2.5 quintillion bytes of information every day, while 90% of the world's data has been created in the last two years alone. That's why VDR providers focus on developing their services to fit into this ever-growing data universe.
Cybersecurity is a must
Did you know that the total damage by cyberattacks reached $6 trillion in 2022? It's a huge number, and it only shows that cybersecurity is more important now than ever before. VDR providers are aware of this fact, so they introduce the latest security practices to keep their customers' data safe. Private equities that fail to keep up with the latest security measures are likely to suffer huge losses, both financial and reputational.
Compliance matters more than ever before
Private equity firms have to comply with the SEC, GDPR, and other laws in order to maintain their operations. That's why VDR providers are introducing features that help private equities ensure compliance. With these features, firms can quickly access documents when necessary and keep up with the ever-changing regulatory landscape.
In such circumstances, virtual data room comparison comes in handy. It's an easy way to analyze different options and pick a provider that suits your needs. 
Conclusion
As the importance of digital technology increases in the private equity space, virtual data rooms are becoming essential for optimum security and efficiency.
By providing an easy-to-use, secure platform for confidential data management and exchange, VDRs help private equity firms to get the most out of their investments. They are one of the rare ways to maximize returns and minimize risk, which is exactly what private equity needs.
FAQ
A private equity data room is a secure virtual space for storing, sharing, and managing sensitive documents of private equity firms. Virtual data rooms enable investors to make informed decisions faster by giving them a complete, organized overview of an organization's records.
Virtual data rooms are extremely important for private equity firms as they provide safe data storage, improved data integrity, streamlined due diligence, protected board communications, and thorough private equity deal monitoring.