An M&A transaction is fraught with a range of potential security risks as acquiring a company implies taking on its security controls and thus dealing with its data security problems.
However, even despite such notorious incidents as the Yahoo and Marriott breaches, cybersecurity due diligence in M&A transactions still isn't that common. Only about 10% of companies conduct it today.
The below guide to cybersecurity due diligence in M&A transactions aims to shed light on the importance of investigating cyber issues of a target company and shows that its results may affect the final terms of the acquisition agreement.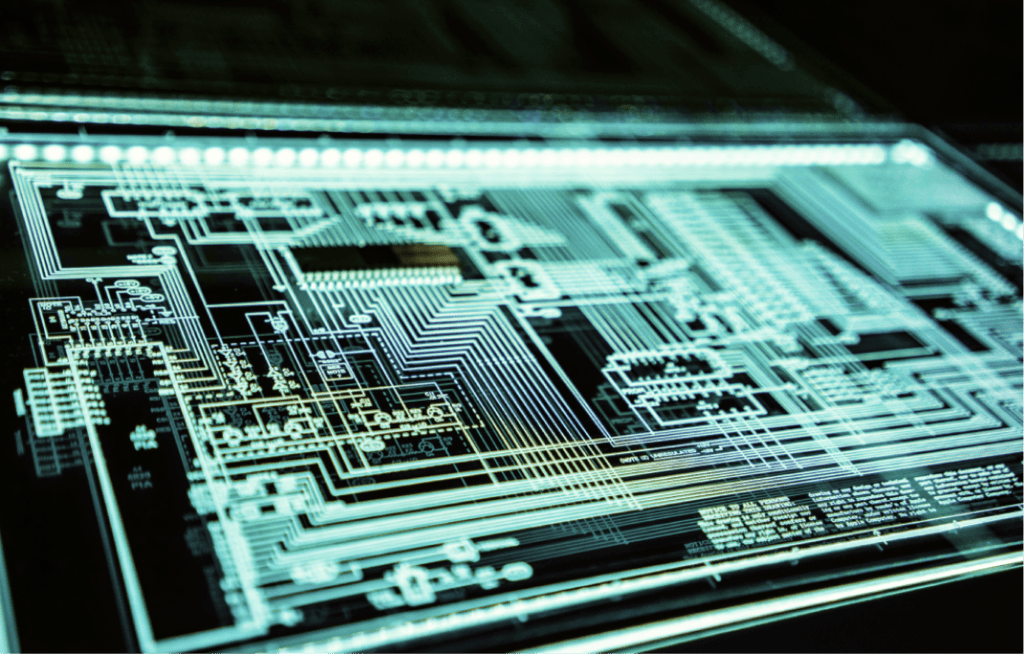 What is cyber due diligence?
Cyber due diligence, one of the types of due diligence in M&A, is the process of monitoring, identifying, and addressing cyber risks of an organization. This usually involves reviewing the governance, processes, and controls used to secure a target company's information assets.
Experts also recommend investigating the threat landscape associated with third-party vendors and subsidiaries that cooperate with the acquisition target.
Buyers, private equity firms, investment banks, and other M&A deal participants must stay realistic and be fully aware of the potential cyber risk that data breaches pose to critical business assets, such as intellectual property, customer information, and credit card data.
M&A practitioners should also realize that absolutely every industry sector requires cyber due diligence, not just the most digitally advanced. The statistics below demonstrate what sectors suffer from cyber attacks most frequently.
Source: controlrisks.com
Ignoring M&A cybersecurity and failing to identify cyber threats may result in:
Significant financial loss in the form of decreased revenue, market value, market share, and even regulatory fines
Ruined brand reputation resulting in the loss of social capital and overall brand failure
As you see, cyber evaluation of target companies is paramount in M&A, so let's take a more detailed look.
Why cybersecurity due diligence is an essential part of M&A deals
Let's analyze the importance of cybersecurity for mergers and acquisitions from two perspectives — an acquiring company and a security team.
Value to a buyer
Here's how an acquiring company can benefit from the due diligence process.
It helps identify potential risks and vulnerabilities of a target firm in terms of cybersecurity.
It uncovers previous data breaches that the target organization may have suffered but didn't announce publicly.
It evaluates the likely costs of a past or potential data breach.
It diminishes the risk of future breaches and liabilities, helping to avoid fines, litigation, brand reputation damage, and loss of customers.
It allows assessors to perform a proper valuation of the target's information assets, which results in a more accurate assessment of the value of the whole business.
It helps a buyer to preserve an established value in the future.
Value to a cybersecurity team
The importance of cybersecurity due diligence for a security team includes the following:
It allows the company's security team leaders to participate in the decision-making process during the M&A transaction.
It provides security professionals with networking opportunities and partnerships once they have a seat at the decision-makers table.
It exposes security experts to new technology and cyber threats, which brings knowledge and experience that can be used during the next business deals.
How to choose a platform for cybersecurity M&A due diligence
Recent mergers and acquisitions in 2022 demonstrate that leveraging tools and technologies for conducting due diligence, collaboration, and communication has become a new normal for business leaders.
Here are a few recommendations on how to secure sensitive documents and complete due diligence successfully when undergoing an M&A transaction:
Choose providers committed to security. A vendor you want to work with should ensure infrastructure security, physical data protection, and provide a real-time data backup and a disaster recovery plan so that critical data remains available and unaffected even in emergency situations.
Go for a certified provider. Vendors stating they're compliant with established guidelines can't fully guarantee your cybersecurity. To be officially recognized as possessing certain qualifications and meeting certain standards, they should have authorized security certifications.
Share access to the platform wisely. Due diligence is a complex process that involves many parties. To prevent data leakage and make sure confidential information doesn't fall into the wrong hands, it's vital to control who has access to it. Luckily, modern data storage platforms provide users with detailed permission settings.
Consider what functionality your deal requires. M&A practitioners usually need many tools, including a room for data storage and distribution, a video conferencing program, reminders, calendars, etc. Instead of using several tools, you can choose one platform that has all the necessary features. This is much more efficient and convenient.
Implementation guide to cybersecurity due diligence
Here's a cybersecurity due diligence checklist to follow during an M&A transaction:
Identify security risks and protections against them
Conduct a thorough security assessment
Create a strong integration strategy
Identify security risks and protections against them
Start with learning general information about the target's cybersecurity and identify where it might be at risk. In this case, you can assess the security measures in place correctly and understand if you'll need to invest to bring the security posture to the required level.
Analyze the size and complexity of the IT infrastructure of the target company.
Consider what cyber threats the company is most likely to suffer from.
Find out what control procedures the target conducts and what protection it uses against threats.
Conduct a thorough security assessment
The final list of items to check may vary depending on the industry. Below are the common assessments that all acquirers want to conduct.
Check the network security system and architecture to learn how data flows between systems and if the target company employs cloud solutions, third-party applications, or on-premises databases.
Learn how the company collects, stores, and uses personal data and determine whether or not its security measures are sufficient.
Check what commitments the target made to customers in terms of security and privacy so that a newly merged company can communicate changes properly (if any) and avoid a breach of trust.
Determine where a buyer may require consent to use personal or private data, as there may be legal challenges and restrictions even when the deal is signed.
Assess prior security issues and data breaches, identify how the company dealt with them, and what the consequences were. The result of this research may be a reason for a cost reduction.
Create a strong integration strategy
Cybercriminals often attack newly merged companies because this is when network systems are the most vulnerable. Here's what to do to prevent data breaches during integration:
Define your data integration teams and leaders.
Develop a clear strategy for the entire data integration process so that every team member knows what to do and how to do it.
Create a reliable data integration culture by training the staff and familiarizing it with data integration best practices.
Define where your data integration system will be hosted — in the cloud or on-premise.
Create reliable backup plans before starting the integration.
Find the proper technology and tools to support your data integration strategy.
Monitor progress, adjust and set new goals, and make data integration a step-by-step process.
How data rooms enhance cyber due diligence in M&A transactions
Data rooms for due diligence are a common tool used by companies to ensure proper cybersecurity in acquisitions. This is because data room providers offer the most cutting-edge technology for secure data storage and collaboration.
Here are specific reasons why M&A practitioners choose virtual data rooms for conducting due diligence:
Centralized data storage. Store all sensitive documents in one secure place.
Secure file sharing. Exchange data safely due to numerous security features like permission-based user roles and data encryption.
24/7 accessibility. Access a data room anywhere using desktop and mobile devices, work at your own pace, and stay up to date regarding newly uploaded files.
Effective collaboration. Simplify and streamline collaboration using features like chats, comments, notifications, and video conference programs.
Cost-effectiveness. Avoid unnecessary expenses on renting and maintaining physical data rooms.
Since security is a top reason why companies use data rooms for conducting cyber due diligence, let's have a look at the security measures vendors take to ensure their customers' data is protected.
Security measures
Description
Document security
Operational security measures include strict access policies, biometric entry authentication systems, and thorough employee background checks.
Dynamic watermarks permit admins to see who viewed, edited, or printed a file.
Remote shred lets admins adjust user permissions remotely, even after a document has been downloaded onto a user's device.
Fence view prevents unauthorized file viewing by allowing VDR users to see only particular sections of a document.
Access security
Two-factor authentication (2FA) requires a password and a single-use code sent to a user's mobile phone.
Granular access allows administrators to control who can view, edit, or download a document.
Time and IP access restrictions let admins restrict logins from a particular IP address and set rules for file session duration.
Compliance
ISO27001 certification proves that a data room's information security management system (ISMS) meets the requirements of risk management.
SOC 1 certification assures confidential financial information is handled securely.
SOC 2 certification identifies how businesses should manage sensitive customer documents.
If you're looking for a VDR solution to simplify the due diligence process, read our data room provider comparison review and choose the vendor that most suits your needs.
Key takeaways
Let's summarize the main ideas from the cybersecurity guide to due diligence in M&A transactions:
Cyber due diligence is the process of monitoring, identifying, and addressing the cyber risks of an organization.
Not conducting cyber due diligence may result in significant financial loss and a damaged brand reputation.
An acquirer benefits from cyber due diligence because it helps to identify potential cyber threats of a target firm, uncovers previous data breaches, diminishes the risk of future breaches, helps to avoid fines, and allows assessors to perform a proper valuation.
When looking for a platform to help you conduct due diligence, make sure to choose a provider committed to security and that they have all the necessary security certifications.
The main steps to take to ensure proper conduction of cybersecurity due diligence is identifying security risks and protections against them, conducting a thorough security assessment, and creating a strong integration strategy.
The main reasons why M&A practitioners choose virtual data rooms for conducting due diligence are centralized data storage, secure file sharing, 24/7 accessibility, effective collaboration, and cost-effectiveness.
FAQ
Cyber due diligence is a procedure performed in the course of M&A involving monitoring, identifying, and eliminating the company's cyber risks. Typically, the process includes a thorough review of the management, controls, and practices a target company employs to protect information assets.
Cybersecurity is vital in mergers and acquisitions because it brings value to buyers and cybersecurity teams. For the buyer it's identifying the target's potential risks and vulnerabilities and uncovering previous data breaches. For cybersecurity teams — an opportunity to participate in the M&A decision-making and get networking opportunities.