By 2025, the world will have to store about 200 zettabytes of data. In 2021, in comparison, there were 79 zettabytes of generated data. Such an increase makes records management and storage of business documents truly challenging.
The article below explains how to secure sensitive documents using a proper document management system. It also explores different ways to secure storage, highlighting their advantages and drawbacks. Finally, it offers tips on how to best use business document storage software to maximize its effectiveness.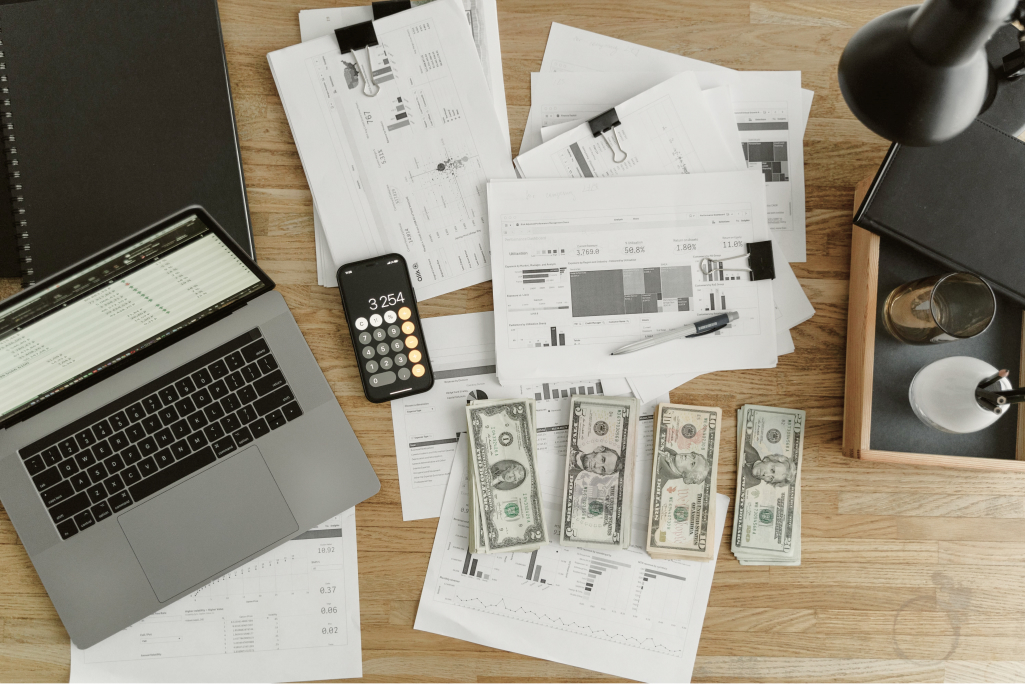 Importance of proper business documents storage
Having proper and secure document storage is essential for any business. It protects sensitive information from unauthorized access, data breaches, and malicious actions. Not securing this data could result in significant losses for a company.
However, not all businesses seem to prioritize secure records storage. Here are just a few examples of companies that suffered data leaks:
In 2018, Under Armour, a sports equipment company, suffered a major data breach when 150 million MyFitnessPal user accounts were compromised. Its shares dropped 3.8% right after the leakage.
In 2017, Equifax, a consumer credit reporting agency, had a major data breach when the private records of 147.9 million Americans were compromised in the breach. The company had to spend $1.4 billion to cope with the consequences.
In 2014, Target, a mass-market retail company, suffered a major data breach where over 41 million credit and debit card numbers were stolen. It had to pay $18.5 million to settle claims.
Cybercrime is continually rising. According to Security Magazine, over 2,200 attacks occur daily. It's nearly 1 cyberattack every 39 seconds. Financial losses total about $788,000 per hour — 400 times more than in 2001.
Thus, regardless of industry or the size of your business, the secure storage of important documents should be a priority, especially for heavily regulated industries that work with sensitive customer information, including:
Transportation
Technology
Manufacturing
The most important files and data to store securely include:
Financial reports
Customer data
Employee data
Intellectual property (IP) records
Contracts
Tax files
Marketing documents
Promotional documents
These sensitive documents should be encrypted and stored in an approved cloud-based solution. Organizations should also ensure the security of physical documents in locked filing cabinets.
Risks of using improper document storage
Poor information management and the absence of a document storage plan can lead to a number of serious issues, including:
Legal liability. If files containing personal or confidential information are improperly stored, and the data is exposed, lost, or stolen, an organization could face legal liability, and owners would have to take responsibility and pay fines or other penalties.
Financial losses. If confidential information falls into the wrong hands, the company can suffer significant financial losses from customers, vendors, and other business partners. The average cost of a data breach amounts to $4.35 million.
Reputational damage. According to the Forbes Insights report, about 46% of organizations suffered reputational damage as a result of a data breach, and 19% of organizations suffered reputation and brand damage as a result of a third-party security breach.
Time and efficiency loss. When organizations file and manage records inefficiently, it becomes challenging for employees to track down the information they need to complete tasks. On average, they spend about five hours per week just searching for records. This results in lost time and productivity, which also ultimately leads to financial loss.
Damage during disasters. When critical and irreplaceable records are stored improperly, they can be destroyed or permanently damaged by natural disasters, floods, earthquakes, and fire. The best way to avoid such a catastrophe is to store them in climate-controlled underground vaults and in professional records centers.
Top business documents storage methods
Here are the top storage ideas for business documents storage.
Method
Description
Pros
Cons
Cloud storage
This is a method of storing data on a remote, internet-based server. It allows companies to store, share, access, and collaborate on data anywhere and anytime. The solution is becoming increasingly popular — 60% of the world's corporate data is stored in the cloud today.
1. Accessibility
2. Cost-effectiveness
3. Scalability
4. Security
5. Automated backups
1. Lack of total control
2. Continuous internet access required
3. Privacy concerns
4. Difficulty of migrating data
Local storage
The method suits businesses that want to keep all their files within an on-site server or computer. Data is stored on hard drives or flash drives and can be accessed via a computer within the office space.
1. Effective control
2. Convenient switch between storage systems
3. No internet required
4. No hidden fees
1. Lack of scalability
2. Risk of unwanted internal access
3. Lots of physical space required
4. Specialized in-house IT staff needed
Physical storage
This usually refers to the storage of paper records or tangible documents, such as hard copies of invoices and contracts, which are kept in storage locations. This can be both an on-site or offsite document storage.
1. Security
2. Access controls
3. Access without an internet connection
1. Risk of physical damage
2. Slow access and sharing process
Document management systems
This is a method of digital storage that uses computer software to store, track, and organize records.
1. Security
2. Access from mobile devices
3. Ease of file sharing
4. Big storage capacity
5. Automated workflow
6. Increased collaboration
1. Time-consuming to transfer digital files
2. Internet access required
Elements of an ideal file storage system
Storing documents online is efficient and secure due to the following features and characteristics of various document management systems:
Access control. Administrators can adjust user permissions to ensure that only authorized personnel can view, edit, or delete files.
Encryption. File storage systems encrypt stored files to ensure all data remains secure and confidential.
Data backups. Regular backups prevent data loss, even in the case of hardware malfunctions or malicious attacks.
Activity monitoring. Administrators have visibility over other users' activities for security purposes and for monitoring productivity and engagement.
Disaster recovery. Document storage systems have a plan in place to quickly recover data and restore operations in the event of a disaster.
Security updates. Software and hardware components are updated regularly to avoid vulnerabilities.
Advanced search features. A search engine searches through document content and gives users quick results.
Easy navigation. File storage systems are user-friendly and easy to navigate even for less tech-savvy users.
Why virtual solutions are best for storing important business documents
Statistically, companies that implement virtual document storage software and use artificial intelligence and automation, have a 74-day shorter breach lifecycle and save $3 million more than those that don't.
That's why many organizations choose to store documents via a virtual data room — a safe and efficient solution with advanced collaboration functionality and cutting-edge security features.
A VDR shouldn't be confused with free cloud storage platforms like Google Drive, iCloud, or Dropbox.
The main difference between virtual data rooms and services like Google Drive is that a VDR is designed specifically for managing business documents, while Google Drive and similar services are more suitable for domestic users and non-private documents.
Here are the main reasons for choosing a virtual data room for document storage and distribution:
Enhanced security. Virtual data room vendors are obliged to follow strict security requirements. Additionally, they must obtain a number of security certifications to provide their services to other companies.
Superior document control. Virtual data room features like two-factor authentication, granular user permissions, user-activity tracking, redaction, and fence view give businesses full control over the access and use of their data.
Improved collaboration. Functionality like chat, video conferencing, reminders, deadlines, comments, and task assigning simplify and enhance the collaboration between VDR users.
Reduced costs. Businesses don't need to rent and maintain a physical data room, which allows them to save significantly on associated costs.
User-friendliness. Businesses can start using a VDR right away without any prior training. Setting up a virtual data room is also easy and takes just a few minutes.
You can read our virtual data room vendor reviews to learn more about virtual data storage and choose the best VDR option for your business needs.
Key takeaways
Let's summarize the key points on how to store important documents online or offline:
Proper and secure document storage protects sensitive business information from unauthorized access, data breaches, and malicious actors.
Industries that should consider implementing a proper document storage solution in the first place are healthcare, finance, legal, transportation, and technology.
The most important files and data to store securely include financial reports, customer data, employee data, Intellectual property records, contracts, and tax documents.
Not securing confidential data can result in significant financial losses, legal liability, reputational damage, and efficiency drop.
The most common business document storage methods are cloud storage, local storage, physical storage, and document management systems.
The main characteristics of a good document storage system are access control, encryption, data backups, activity monitoring, disaster recovery, and security updates.
A virtual data room is an online document storage solution. Unlike free cloud storage platforms like Google Drive, a VDR is designed specifically for managing business documents.
The advantages of a VDR are enhanced security, full data control, improved collaboration, reduced costs, and user-friendliness.
FAQ
It's necessary for business owners to keep files safe, regardless of company size and industry. If an organization ignores data security issues, it may face data leakage, unauthorized access by third parties, and malicious activities. As a rule, all this leads to financial and reputational damage to the company.
You can safely keep business documents relying on cloud storage solutions, on-site servers, physical storage, document management systems, and virtual data rooms. Be sure to compare your security needs against each solution's security features before choosing the most reliable storage.
To store and share massive amounts of documents businesses use virtual data rooms. Their advantages over Dropbox, Google Drive, and other alternatives include strong data encryption, granular permissions, multi-factor authentication, activity tracking, and watermarking. These and other features make VDRs the best solution for data safety.