Usually abbreviated as M&A — mergers and acquisitions are seen as the best way to scale a business. However, it is always risky and daunting to merge or acquire another entity. Extensive negotiations and due diligence also fail to reap the rewards at times. Even the most seasoned in-house acquisition team can fail to carry out a successful merger or acquisition. Hence, listed below are some top reasons why M&As fail.
1. Flawed data and incorrect valuation
Many companies try to acquire a lot of information about the business they plan to merge or acquire. Counterintuitively, a lot of data usually results in misinterpretation. This can also be observed in the business's valuation report. The parties will always present numbers assuming the best case scenario but staying in touch with the actual figures is vital.
Virtual data rooms for mergers and acquisitions make it easier to understand financial verbiage through analytics to use that information to one's advantage.
2. Overpaying for a business
The most common mistake companies make during M&A is that they pay way more than the company's intrinsic value. As the saying goes, 'every business is for sale when the buyer is willing to overpay.'
However, this is something that should be avoided to remain profitable. Keeping a margin of safety while valuing a business is crucial to limiting risk. Therefore, sticking to a limit and managing negotiations to keep the price as low as possible is important.
3. Meagre involvement of a business owner
Seasoned professionals often supervise most M&As to relieve some of the burdens of integration of two entities. However, the delegation of responsibilities usually leaves gaps in the implementation. Frequently, the owners of the merging businesses are too busy to run the company and delegate his/her team to handle the process.
When the owner is out of the equation, the team might lack adequate insight and make an error in judgment. A seasoned businessman is more likely to strike a better deal based on his/her extensive experience.
4. Misinterpretation
This one word is enough to make a point here. It is pretty normal for businesses to misunderstand their target company. Sometimes, due diligence also fails to make a mark. If your products are different, the target audience is different, or there are other issues that can seriously backfire.
A sound understanding of business metrics can ensure better synergy between businesses. Virtual data rooms secure both confidential documents and provide useful insights about the target company to make a well-informed decision.
5. Limited resources
For a newly formed entity, there is a need for both financial capital and human work. Without it, the company can face many challenges, and overcoming cultural changes in two distinct companies becomes difficult. Resources will be stretched in the form of updated policies and procedures, extra office space, and much more. The changes will demand resources and time — overlooking this factor can lead to failure.
6. Ever-changing economic factors
The best laid out plans can also get off track if the economy takes a sudden and drastic turn. Unexpected changes in interest rates, economic forecast, or other external factors can affect your business plans significantly. Evaluating certain risks or certain forecasts through secure data rooms can certainly help counter sudden business changes.
Summing it up
There are a vast number of M&A transactions that fail every year in the corporate setup. Even seasoned companies are bound to make mistakes. The list above covers some of the common reasons for merger and acquisition failure. Being aware of these common failures can assist you in taking precautionary measures in your future endeavors.
To truly make M&As a success, be sure not to overlook the significance of virtual data rooms for M&A planning. With proper insights, you can maximize the chances of successful integration and avoid some serious pitfalls.
TOP 3 Data Rooms
1. iDeals


Read Review
2. Intralinks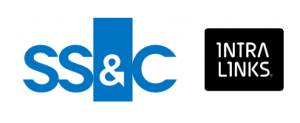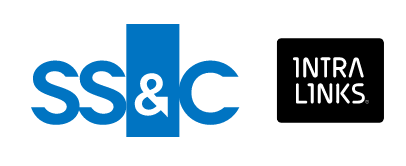 Read Review
3. SmartRoom

Read Review