The Harvard Business Review reports that from 70% to 90% of all mergers and acquisitions (M&A) fail. Based on our observations, inadequate due diligence is often a significant reason. Indeed, due diligence is a crucial risk management activity for investors in hedge funds, M&A advisors, and other professionals engaged in deal-making.
However, in today's markets, where risk levels and regulatory requirements are high, businesses need to have a thorough, transparent, and timely due diligence process. Based on our experience, automated due diligence software makes this process more manageable.
In this article, we explain how to streamline due diligence and how to choose due diligence management software. We delve into a comprehensive analysis of due diligence software solutions, software selection criteria, and due diligence documents.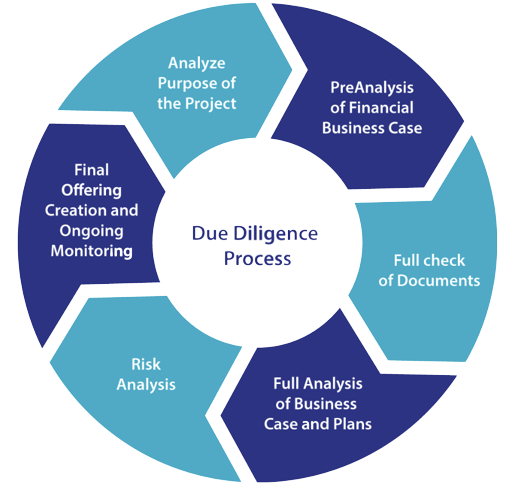 Challenges of due diligence and how to address them
Challenges during due diligence, including insufficient research, lack of specialized expertise, unclear objectives, inadequate documentation, and communication gaps, complicate the M&A process and increase the risk of costly errors.
However, there are simple steps to enhance due diligence productivity and overcome challenges.
Comprehensive research. Begin by conducting thorough research on the subject matter, utilizing various sources like industry reports, accurate data from financial statements, and legal documents. This ensures you have a strong knowledge foundation.
Expert assistance. Engage experts in the specific field, such as legal advisors or financial analysts. They provide specialized insights and guidance throughout the due diligence process.
Clear objectives. Define clear objectives and criteria for due diligence. Then, focus on the most critical aspects and avoid unnecessary distractions.
Robust documentation. Maintain meticulous records of all findings, discussions, and decisions made during the due diligence process. For this, you may consider using virtual data rooms. These due diligence solutions streamline communication and provide a clear audit trail.
Continuous communication. Foster open and transparent communication with all stakeholders involved. Sharing regular updates addresses concerns and possible risks.
What is M&A due diligence software?
Cutting-edge M&A due diligence software is a surefire way to simplify and optimize your business's due diligence process. The due diligence software, or due diligence data room, is the ultimate industry tool designed to streamline due diligence and facilitate the comprehensive evaluation of potential risks. 
Here's how this software revolutionizes due diligence efforts:
Virtual data room. Due diligence software for business offers a secure virtual data room where you can effortlessly upload and manage all of your sensitive documents. It provides a central repository for secure storage and easy access with efficient document management.
Collaborative environment. With due diligence software, collaboration becomes effortless. You can invite relevant participants, including third parties, buyers, and bidders, into the virtual data room. This allows them to access, review, and download necessary documents.
E-signature capability. To expedite document approvals and agreements, the platform includes an e-signature feature. This allows stakeholders to sign off on documents remotely, reducing delays and ensuring a seamless transaction.
Q&A tools. The due diligence workflow incorporates intuitive Q&A tools that enable effective communication and clarification between parties. This ensures that any queries or concerns are promptly addressed, eliminating ambiguity and minimizing risks.
Document protection. Diligence workflow prioritizes sensitive data security. In this case, watermarking is used to protect confidential documents and prevent unauthorized access.
Understanding your specific needs: audience segmentation
To reach and engage your target audience effectively, it's important to understand that a one-size-fits-all approach won't work. Our investigation shows that by understanding the nuances of audience segmentation, you can significantly impact the success of your business and document management.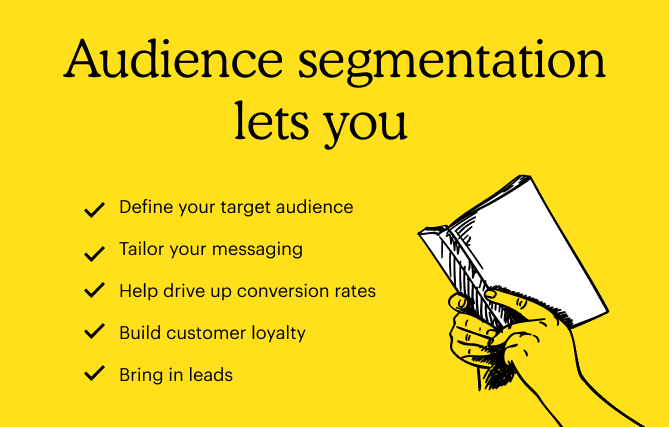 Indeed, personalized marketing campaigns can result in up to 760% revenue growth. Moreover, McKinsey mentions that retaining customers and boosting conversions through segmentation also leads to a significant revenue boost. 
Types of due diligence and its audience
Due diligence is a crucial aspect of conducting various business transactions. It ensures that all parties involved have a complete understanding of all aspects of a business before making any significant decisions. The need for due diligence varies depending on the audience and the type of business involved.
In mergers and acquisitions, due diligence helps to understand the assets, liabilities, and risks involved fully.
Real estate investors and developers should understand zoning laws, potential environmental concerns, and title issues before making a purchase.
Startups and venture capital investors should investigate financials, business models, and legal matters before the deal.
Those considering franchising opportunities should conduct due diligence to understand feasibility, profitability, and challenges.
Lenders and financial institutions need a comprehensive review of a borrower's financial health and credibility before approving loans or extending lines of credit.
Components and benefits of due diligence
Due diligence stands out as a cornerstone of informed decision-making, which reveals several key dimensions:
Financial due diligence. This type of due diligence entails a meticulous analysis of a company's financial trajectory, spanning its historical records to its current health and, crucially, its forward projections.
Legal due diligence. This phase involves a rigorous examination of contracts, intellectual property rights, and potential legal pitfalls.
Operational due diligence. An evaluative deep dive into a business's operational efficiencies and inherent challenges.
Environmental due diligence. This signifies a strategic assessment of potential environmental concerns and liabilities.

Cultural due diligence. It's especially vital during mergers and acquisitions — it ensures compatibility and alignment in organizational cultures.
However, there is an important factor to consider beyond these aspects: the methodology. To ensure thoroughness, it's best to approach due diligence as a comprehensive and integrated task. Although using fragmented methods may seem appealing, they often result in significant oversights.
Given the extensive scope and intricate nature of the information involved, it's essential to use a unified solution. Thus, consider using a virtual data room to keep and manage all the sensitive data in one place. Virtual data rooms also enable easy access and support rigorous data analysis.
The security landscape of due diligence software
Running a successful business involves risks, not just from cyberattacks but also from internal factors. Data breaches add to the escalating costs of cyber threats, which are expected to reach $10.5 trillion by 2025. 
Additionally, while technology has facilitated sophisticated security measures, human error remains a formidable vulnerability. According to Global Risks Report 2022, human mistake accounts for 95% of document security breaches. Thus, training staff and adopting an organization-wide approach to security is as essential as the software's built-in measures.
However, many of the security issues that occur during due diligence can be solved thanks to the measures provided by modern due diligence software. The following includes security features that most due diligence software solutions offer:
Document protection. Ensuring the confidentiality of sensitive information, such as financial, personal, or proprietary data, is central to the security spectrum. Due diligence data rooms offer such data protection features as dynamic watermarking, fence view, and spreadsheet viewer. Additionally, they provide encryption measures in the form of two-factor and multifactor authentication.
Access control. Role-based access controls ensure that only authorized personnel access specific data. In turn, granular permissions ensure that confidential information is not exposed even within the organization. Modern cloud-based due diligence solutions allow specifying which documents users can view, edit, and download.
Audit trails. Maintaining detailed logs of all user interactions within the system is crucial. It allows for accountability and transparency and offers a mechanism to trace any unintended modifications or breaches. Due diligence data room providers allow for detecting who accesses particular documents and when they do so.
Comparing 7 due diligence software solutions
During the due diligence process, every detail, document, and piece of data is of paramount significance. Often, software for due diligence provides a checklist for investors using a virtual data room to help maintain meticulous records and streamline communication with all stakeholders during the due diligence process. 
However, the pool of features offered by vendors is much larger. So, how do you choose the best-suited one for your business needs?
Let's compare the top 7 software solutions for due diligence, where precision meets innovation. As we explore the offerings of stand-out vendors, we delve into price comparisons, features and functionality. Additionally, discover which offers software trials and demos.
Provider
Key features
Monthly pricing for corporate customers
Trials
iDeals
Detailed audit trails
8 levels of granular permissions
Advanced Q&A
Custom
30-day free trial
DealRoom
DealRoom's API
Activity dashboard
Activity tracking
Custom
14-day free trial
Citrix
E-signature
Document approval
Permissions on user level
$338
30-day free trial for Premium users only
Box
Box Shield
Box Shuttle
Permission management
€42
14-day free trial
Intralinks
Multi-format support
AI auto-indexing
Integrated IRM 
Custom
N/A
ShareVault
Document preview 
AI redaction
Online editing
Custom
7-day free trial
Brainloop
Autoversioning User authentication
Brainmark ID (the digital watermark)
$25+ per user
Custom
Now, let's review what each provider offers in more detail.
1. iDeals
iDeals is a specialized virtual data room provider focusing on security and usability. This due diligence software product is tailored to meet the needs of professionals in M&A and other high-stakes deals. The user-friendly interface does not compromise on advanced security features. The software also integrates with existing systems, such as Windows Explorer.
Many professionals choose iDeals for its robust protective measures and commitment to scalable, efficient, and streamlined operations. Having a reliable partner like iDeals provides security and privacy during due diligence.
iDeals' top features include the following:
24/7 customer support
Spreadsheet viewer
Automatic index numbering
Document signing
Secure fence view
2. DealRoom
This company was founded in 2013 with the mission of making M&A deals more innovative, collaborative, people-driven, and equitable. DealRoom is an advanced cloud-based solution designed to simplify and accelerate the due diligence process. DealRoom offers a wide range of features, including drag-and-drop file uploads, advanced permission settings, and real-time activity tracking.
The intuitive interface and collaborative tools help M&A teams centralize their information. Other available features include:
Audit trail
Dynamic or fixed watermarks
Task assignment
Team creation
Update notifications
3. Citrix
Pioneering the frontier of digital workspaces, Citrix prioritizes the evolving needs of modern businesses. Their solutions, ranging from remote support to the popular Citrix ShareFile for secure file sharing, empower businesses to operate fluidly from anywhere. By seamlessly integrating a suite of tools, they've managed to reduce friction points in digital workflows. Moreover, they offer the following benefits with a 30-day free trial:
API integration
Three levels of user roles
ShareFile document preview
E-signatures
Multi-format support
4. Box
Not just a virtual data room solution, Box has positioned itself as a linchpin in collaborative content management. By integrating top-tier security with user-friendly collaboration tools, they've transformed the way teams work on projects. For businesses, big or small, Box offers a platform where innovation meets organization.
Also, customer testimonials and reviews confirm the scalability features that help with risk assessment during due diligence.
If you are looking for more features, they also provide:
Customizable access permissions
Workflows in Box Relay
Over 1,500 app integrations
Box Canvas
Browser preview
5. Intralinks
With over two decades under its belt, Intralinks has emerged as a robust provider in the virtual data room sector. Primarily focusing on M&A activities, its platform has earned its users' trust and reliability through word-of-mouth. The blend of a user-friendly interface with uncompromising security measures means that high-value transactions are executed smoothly. Customers also point to security features in their reviews. 
Look for more Intralinks' features, including:
API integration
Bulk upload from the desktop
Permission management and nine user roles
Simultaneous shared-document management
Two-factor authentication
6. ShareVault
Blending high-level security with sophisticated document-sharing capabilities, ShareVault is popular among industries where discretion is paramount. This platform provides controlled access and secure due diligence for industries ranging from medical sciences to legal services.
The emphasis on ensuring confidentiality while maintaining ease of use has solidified ShareVault's reputation as a trusted partner in handling sensitive information. Many reviews confirm the high level of customer service on the platform. Moreover, ShareVault provides users with five unique features:
Automatic numerical indexing
Custom access agreements
Document engagement reports
External file sharing with security controls
50GB upload limit
7. Brainloop
At the intersection of technology and due diligence software, you'll find Brainloop. This digital tool is specifically designed for collaborative work among board members and executives. It offers a secure workspace for seamless communication and file sharing. Numerous reviews affirm Brainloop's exceptional user experience.
In an age where data breaches are a real concern, Brainloop ensures that executive communications remain confidential and efficient during due diligence. Take a look at some of the services and features that Brainloop provides:
Operator protection
Role-based allocation of permissions
Bookmarks
Cloud deployment
Automatic folder update
Key takeaways
1. Insufficient due diligence is a primary cause of acquisition failures. Due diligence is, therefore, a crucial tool for managing risk across various financial sectors. Thanks to automated tools, the due diligence process has become more straightforward and accessible for businesses.
2. Improving due diligence efficiency involves conducting thorough research, collaborating with domain specialists, setting transparent goals, maintaining meticulous records, and prioritizing open communication.
3. It is more efficient to utilize an all-inclusive approach to due diligence to ensure that all necessary materials are easily accessible in one location.
4. Contemporary M&A due diligence platforms provide secure document storage, collaboration tools, e-signatures, communication tools, and top-notch security protocols. The top due diligence software solutions include iDeals, DealRoom, Citrix, Box, Intralinks, ShareVault, and Brainloop.