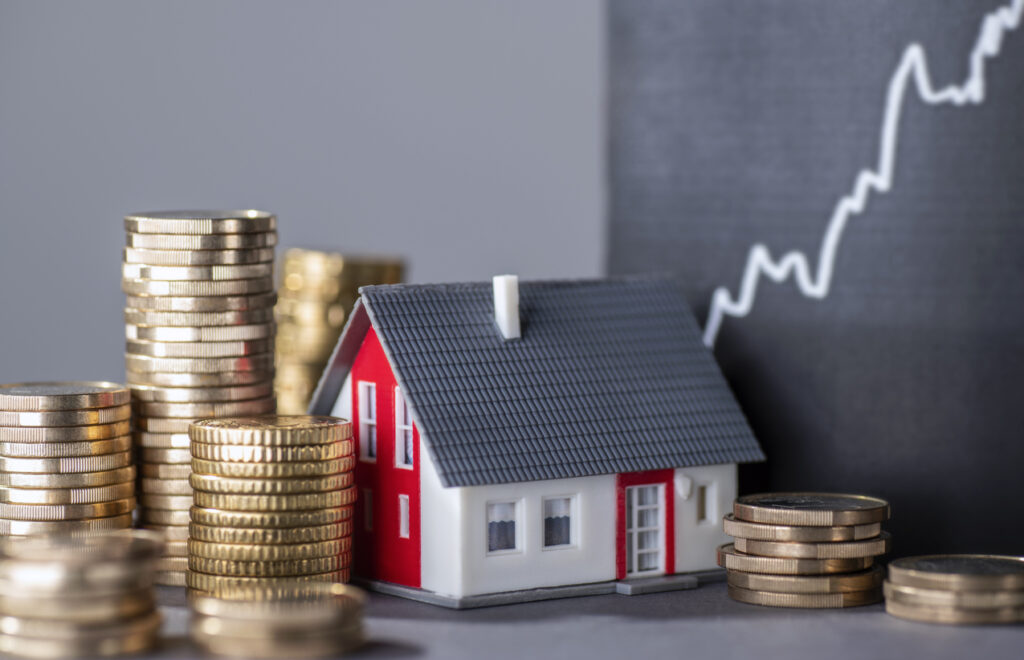 According to Statista, the global real estate investment market is estimated at $613.6 trillion as of 2023. By 2028, it's expected to reach $729.4 trillion.
Such numbers speak volumes about the demand for real estate investments. However, choosing the right investment property might be challenging if you don't perform quality due diligence.
This article discloses the basics of real estate due diligence and provides a comprehensive property due diligence checklist to follow.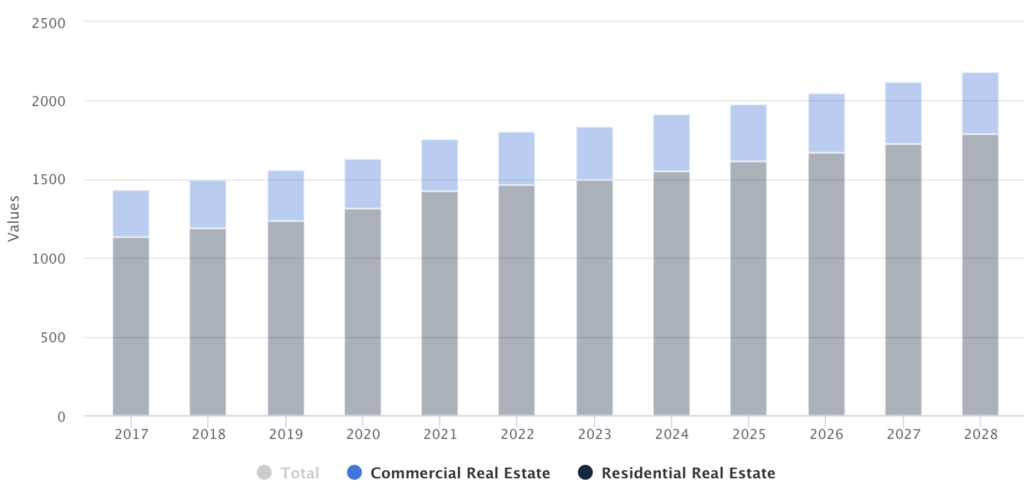 What is real estate due diligence?
Real estate due diligence is a process of property valuation before its acquisition or investment. Real estate acquisition due diligence aims to investigate the physical condition of a property, as well as its financial and legal aspects.
By such a property inspection, a potential buyer or investor can mitigate various legal and financial risks since real estate due diligence helps uncover any potentially damaging or risky issues (known or unknown) before the transaction closure. Additionally, real estate due diligence helps to determine the true value of the property.
Note: There are five main categories of real estate you can invest in: residential, commercial, industrial, raw vacant land, and special use. In this article, we mainly focus on commercial real estate.
Based on our observations, the real estate due diligence period lasts anywhere from 30 to 90 days and consists of several stages. However, the due diligence might take even longer, depending on the property type and sides' requirements.
The commercial real estate investigation process starts after the buyer and the seller approve the Purchase and Sale Agreement (PSA).
Note: In the case of residential real estate acquisition, the due diligence process usually takes anywhere from 10 to 15 days. The process also starts after the seller and the buyer agree on a purchase contract but is less complex and risky since the goal is to make the right decision rather than deliver a return on investment (ROI).
Top 5 real estate investing risks proper due diligence can help mitigate
Proper real estate due diligence can help prospective investors and acquirers mitigate multiple risks, such as:
Unfavorable location. During due diligence, prospective investors and their real estate agents can physically investigate the location of the property in consideration to check whether it corresponds to the current market requirements and ensure there's nothing that can negatively affect the ROI.
High vacancy rates. No matter the type of property you're acquiring or investing in (single-family house or office building), you'll need to make sure it's about to bring ROI. For this, through due diligence, the prospective real estate investor ensures the property is well-maintained and has a good location and reputation. Additionally, there have to be reliable tenants, or you need to ensure you'll be able to find new tenants soon.
Negative cash flows. Thorough real estate due diligence helps to ensure that the money coming in is not less than the money coming out after all the expenses, such as mortgage payments, insurance, and taxes, are covered.
Problem tenants. Real estate due diligence helps interested investors find out whether current tenants can cause various problems such as untimely payments, trash, and ignorance of their tenants' responsibilities.
Hidden structural issues. Real estate due diligence helps to uncover certain issues, such as structural problems or mold, that can bring huge extra expenses. Real estate experts state that annual property maintenance can cost from 1% to 4% of the property's value. And most likely, it's the landlord who pays for unpredictable repairs, since according to Porch, in 89% of such cases landlords cover the repair costs.
Real estate due diligence process
The real estate development due diligence process can be divided into two main phases: pre-offer due diligence and post-offer due diligence. Let's briefly describe the main steps taken in each phase.
Pre-offer due diligence
Pre-offer due diligence is a kind of investigation done before making an offer on a property. The results of pre-offer due diligence help to determine whether the property is worth the deal and structure an offer better. The main steps of the pre-offer due diligence are the following:
Initial market research and assessment. This implies conducting a thorough market and competitive analysis to assess the property's competitiveness and future potential.
Neighborhood and environmental assessment. This includes a preliminary analysis of population and job growth in the neighborhood, vacancy rates, property value trends, crime rates, school rankings, etc.
Public records review. This implies investigating any public records about the property: from past sales to various judgments and government notices.
Post-offer due diligence
Post-offer due diligence starts after the sell side has accepted the offer. Based on our experience, at this stage, the buy-side usually hires outside experts such as a local real estate agent, property manager, or building inspector. During this period, a prospective buyer takes three main steps:
Physical inspection. This stage is about a thorough physical inspection of the property that includes checking structural items such as roof or foundation, condition, utilities, outside grounds, septic, gas, wood-destroying organisms, etc.
Financial due diligence. This stage implies the investigation of all the financials connected to the property. It includes but is not limited to profit and loss statements, current rent roll, previous owner's income tax returns, property taxes, existing service contracts, etc.
Legal due diligence. This stage is about reviewing all the legal and compliance aspects related to the property. This includes various processes such as reviewing Homeowners' Association (HOA) agreements and restrictions to ensure that the property can be rented, ensuring there's no pending litigation, and obtaining quotes for homeowners and landlord insurance.
The ultimate due diligence real estate checklist
To ensure nothing is missed during the due diligence process, dealmakers create a real estate investment due diligence checklist. With a well-thought-out due diligence checklist for real estate, a prospective buyer or investor has a detailed list of all the documents and processes that need to be reviewed before finalizing the real estate transaction.
The due diligence checklist in real estate can be customized depending on the deal or property type, but generally, it comprises the following categories of documents and processes:
Property information
Title, zoning, and ownership
Tenants and leasing
Environmental aspects
Financial information
Legal matters
Property information
Property address and legal description
The current owner's information
Zoning information and land use restrictions
Property boundaries and land survey
Wastewater inspection
Common area maintenance (CAM) recommendations
Property plans and specs
Building permits and licenses
Title, zoning, and ownership
American Land Title Association (ALTA) survey and other topographical surveys
Current liens
Interviews with the local municipality
Zoning laws' compliance certificate
Title company selection
Encroachments from neighboring properties
Ownership and legal status
Tenants and leasing
Pro forma information
Current tenants interview
Current tenants' leases and abstracts
Subordination, Non-Disturbance and Attornment Agreement (SNDA)
Rent roll
Tenants correspondence files
Tenants' credit information and payment history
Environmental aspects
Phase I Environmental Site Assessment
Additional Site Investigation (Phase II)
Hazardous materials and contamination issues
Compliance with environmental regulations
Financial information
Recent or past appraisals of the property
Year-over-year cash flow analysis
Loan quotes
Utility bills and maintenance costs
Income and expense statements
Tax assessments and payment history
Landlord tax deductions
Legal matters
Licenses and permits
Access rights
Other rights on the property
Current legal obligations on the property
Insurances
Documentation about any personal property on the land
Security deposits
Government-issues documents such as code violations or warranties
Mortgage documents
Pending real estate contracts
Property tax records
Top 5 mistakes to avoid during real estate due diligence
Below is a list of the most common and costly mistakes during due diligence that could ruin the real estate deal.
1. Neglecting environmental assessment
Examination of the environmental impact of the property is one of the essential due diligence items to perform. Not paying enough attention to the environmental assessment of the investment property and neighboring land can lead to unforeseen contamination issues and regulatory liabilities.
2. Disregard of a thorough neighborhood assessment
Often, real estate investors get absorbed by the property's potential and do not pay sufficient attention to the neighborhood. And that could result in huge financial losses since the neighborhood's potential is as important as the property's potential. Ensure you check the crime rates, availability of schools, and the general state of population in the area.
3. Underestimated maintenance and repair costs
When assessing the property's potential, prospective investors should pay attention to all the aspects that might need regular repair or maintenance. Additionally, it's important to consider the repair cost volatility.
4. Inadequate physical inspection
A physical review of the property is much more than a "surface" inspection. Prospective investors should pay attention to various aspects of the property, such as the state of roof and foundation, utilities, septic, and gas, and ensure there are no wood-destroying organisms.
5. Neglecting third-party expert assistance
This stems from the previous mistake. Often, a prospective real estate investor just doesn't have enough expertise to perform a quality physical inspection of the property or examination of legal aspects. That's why hiring a professional, such as a legal counsel or construction specialist, is recommended.
Tip: For streamlined real estate due diligence, it's also recommended to opt for digital tools. For example, there are lots of virtual data rooms for due diligence that are designed to make a due diligence process fast and efficient. You can choose a data room for real estate specifically and even make use of the data room checklist tailored to the needs of real estate deals.
Key takeaways
Real estate due diligence is a process of property valuation before its acquisition or investment. It investigates all the financial, legal, environmental, and other aspects related to the property to ensure it's viable for the deal.
Real estate due diligence usually involves two phases: pre-offer due diligence and post-offer diligence. To effectively conduct an investigation on each phase, a real estate due diligence checklist is used.
Due diligence documents in a real estate checklist are usually divided into such categories as financial aspects, legal data, environmental issues, lease documents, zoning aspects, and general property information.