The coronavirus crisis hit hard quite many businesses around the world. Many companies didn't manage to survive the lockdown and the harsh conditions they put entrepreneurs in. The airline, offline retail, and restaurant industries have suffered the most from the worldwide quarantine. But other fields are also experiencing a rather significant financial stress. So bankruptcy happens quite frequently today.
Virtual data rooms are already widely used by businesses to manage documents internally and during such processes as mergers and acquisitions, IPO, real estate transactions, and so on. However, this tool can be used during bankruptcy to simplify this process and protect sensitive information.
Due diligence made easy
Due diligence is an essential part of perhaps any business process, and it lies in the core of the bankruptcy procedure. Often, businesses tend to underestimate the importance of due diligence, and that's a mistake. A company must share a lot of documents during bankruptcy, but it also needs to protect these files from data leaks. Applying for bankruptcy doesn't mean you shouldn't care about security anymore.
A virtual dataroom can solve both document exchange and security-related issues by providing a company with a protected platform for managing and sharing corporate information. Once all the required documents are uploaded to the data room, trustees or liquidators can thoroughly study them at a comfortable pace to determine the highest possible asset price. 
Data rooms can shorten timelines
This tool offers parties a convenient workspace that can accelerate processes and limit factors that might disrupt a deal. Let's go through the primary features of virtual data rooms and see how they can improve the bankruptcy process.
Easy uploading and data indexing
Most data room providers allow users to upload files in bulk with a drag-and-drop feature. Thus, you can preserve the folders' structure if you already have one and avoid the hassle by uploading all documents at once. Additionally, a VDR usually indexes the data automatically, making the search faster and easier for users. Almost every data room offers an OCR search that will let parties find specific information, even in PDF files and images.
Round-the-clock access to the storage
The parties are not limited by office hours when it comes to reviewing the documents. They can access the data room at any moment they need and from any device as most providers make their software compatible with all operating systems. Thus, trustees or liquidators can perform due diligence with the help of a data room even if they're located in the other part of the world away from a company that goes bankrupt.
Improved communication
Users can leave notes and highlight certain parts of documents to clarify details. Moreover, trustees and liquidators can ask questions and find answers in a Q&A section that keeps all the vital information centralized and easy to work with. A business can gather frequently asked questions before bankruptcy and answer them to speed up the review process.
Insightful reports
Thanks to the reports, a business can see which documents are users reviewing and for how long. This information can both help a company spot suspicious behavior and get valuable insights on how to get the most out of the bankruptcy process. Reports provide businesses with a bigger picture and a better understanding of the situation.
Protect your documents with a data room
Data leaks are still a huge threat during the bankruptcy process. And a business should keep protecting its corporate information to avoid any complications. Virtual data rooms offer impeccable security for all the files uploaded to it.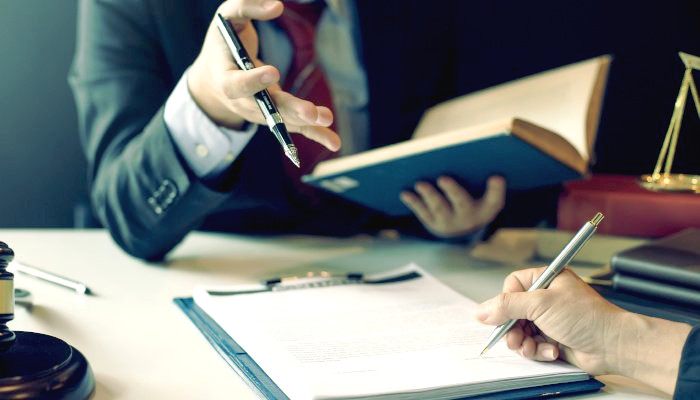 Protected repositories and data transfer ways
Providers use the most reliable bank-grade encryption to safeguard both the cloud storage with files and data transfer ways. Thus, you can be sure documents won't get stolen or intercepted when you or other parties are uploading and downloading them.
Multi-factor authentication to avoid human mistakes
The most significant part of all the data leaks happens because of a human mistake — when some user accidentally or intentionally discloses the login details to a malefactor. Multi-factor authentication requires users to take one more step besides entering the login and password to access a data room. For example, a person will have to enter a unique code sent to their mobile phone upon logging in. Therefore, even if a malefactor knows login details, they still can't enter the repository.
Full control over access
Data rooms allow a business to control the permissions invited parties have. It means that you can grant trustees and liquidators only the ability to view the documents because they don't need to do much more with corporate information during bankruptcy. Thus, you will be sure they don't disclose your files to any other parties. And once the procedure is over, you can simply terminate their access to your data room.
Complete transparency
While invited parties don't know about each other, you can see their every move in the data room, thanks to the reports. Using them, you can spot unusual behavior and prevent a data leak. Of course, you can also use this information to make data-based decisions during the bankruptcy process.
Virtual data rooms will protect your information and simplify its distribution during the bankruptcy process. However, you will find this tool useful when everything is over if you need to go through the restructuration or acquisition. Since all the documents will be already uploaded to the data room and available, it will be effortless to share them and speed up all the further processes. And while your corporate information remains accessible for authorized users, it's also perfectly safe.
TOP 3 Data Rooms
1. iDeals


Read Review
2. Citrix
Read Review
3. Datasite


Read Review